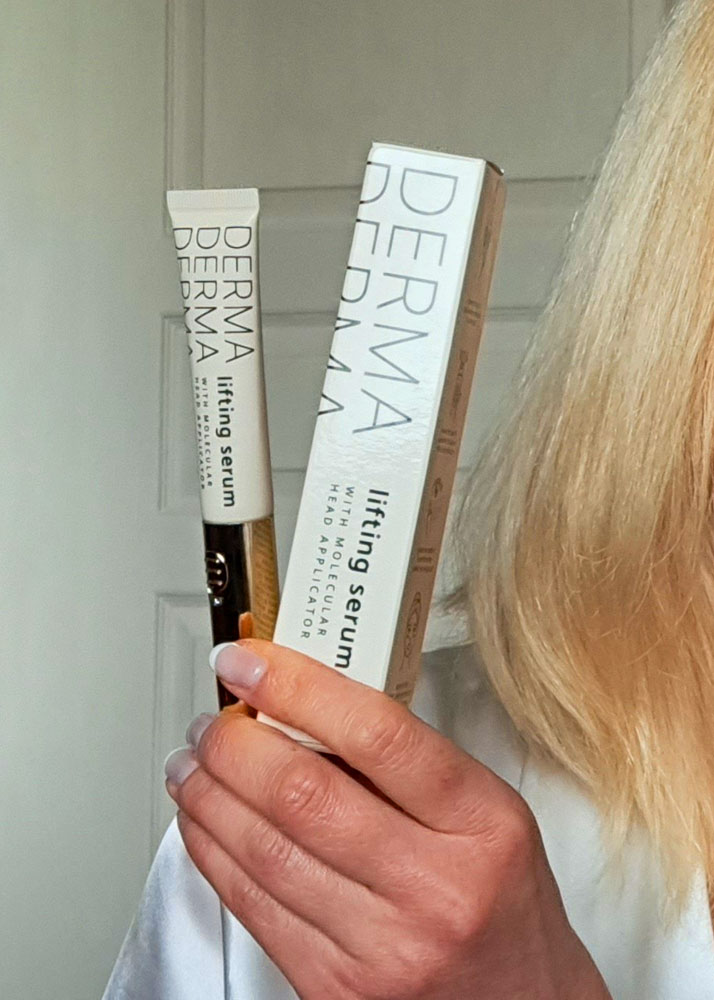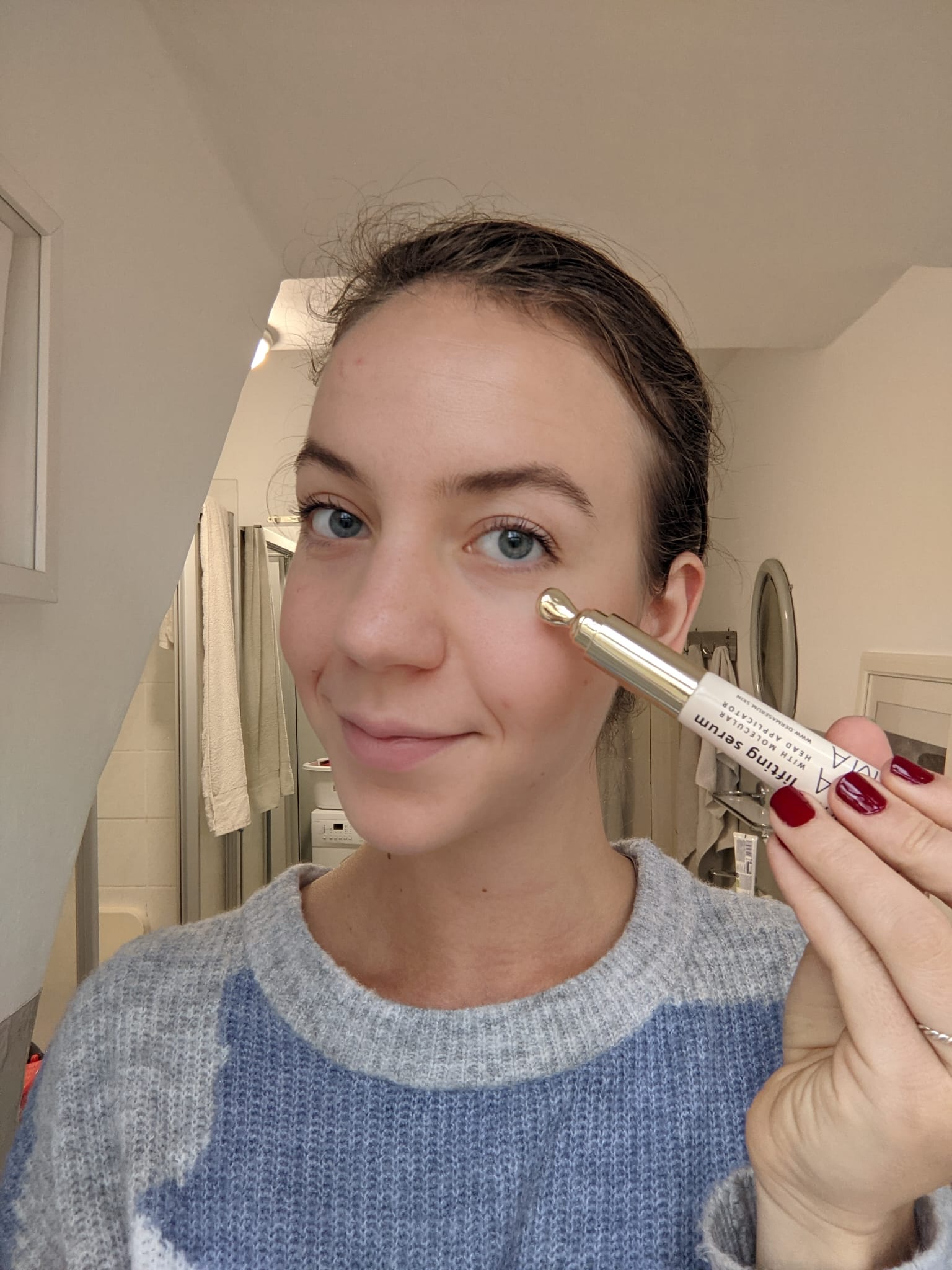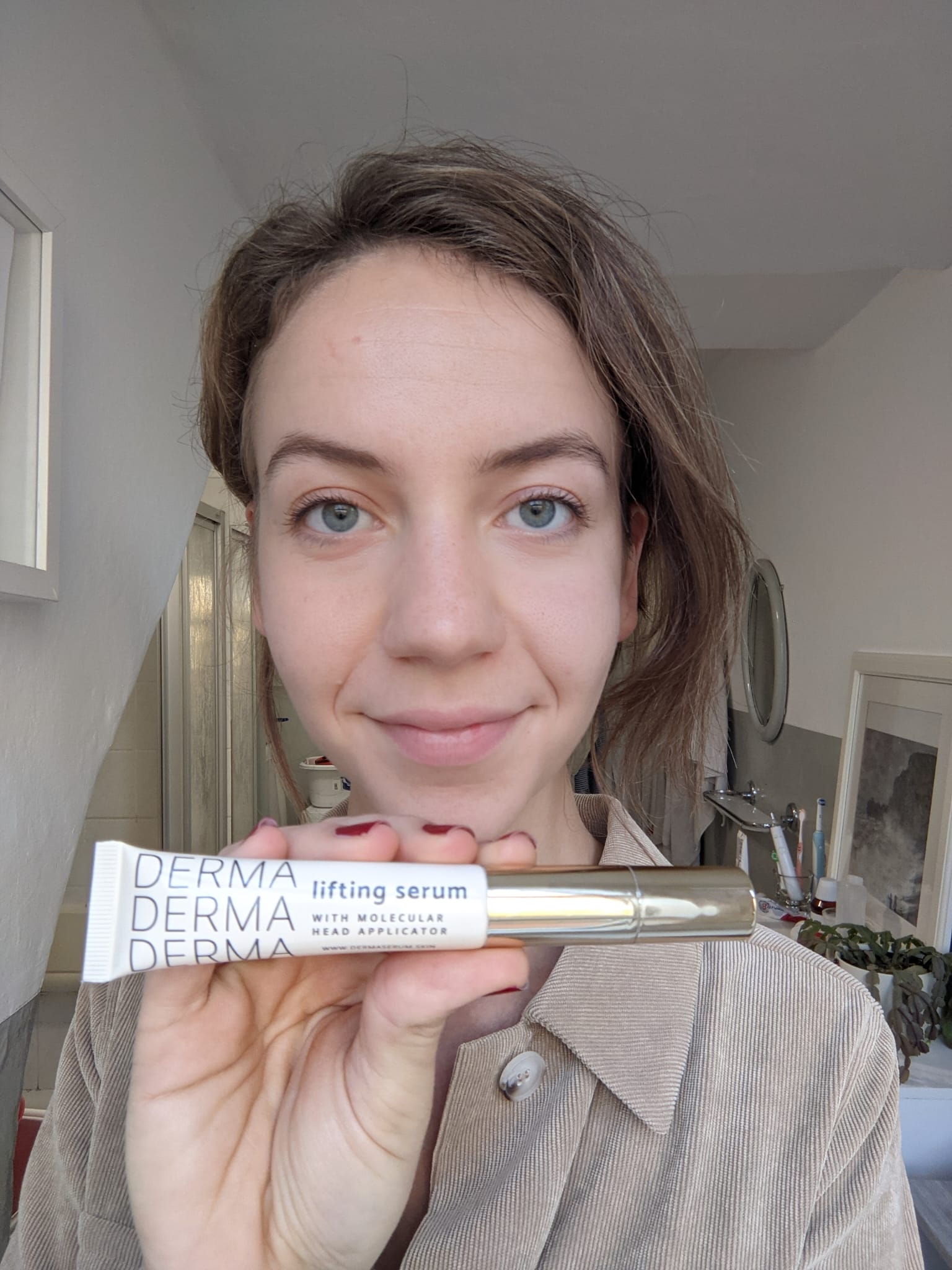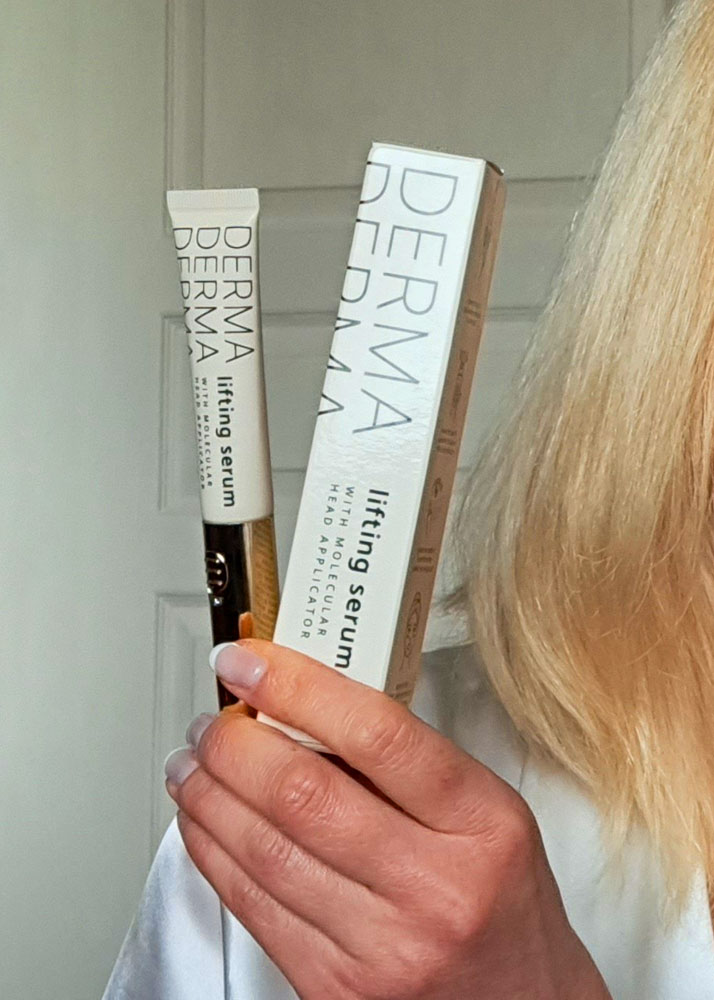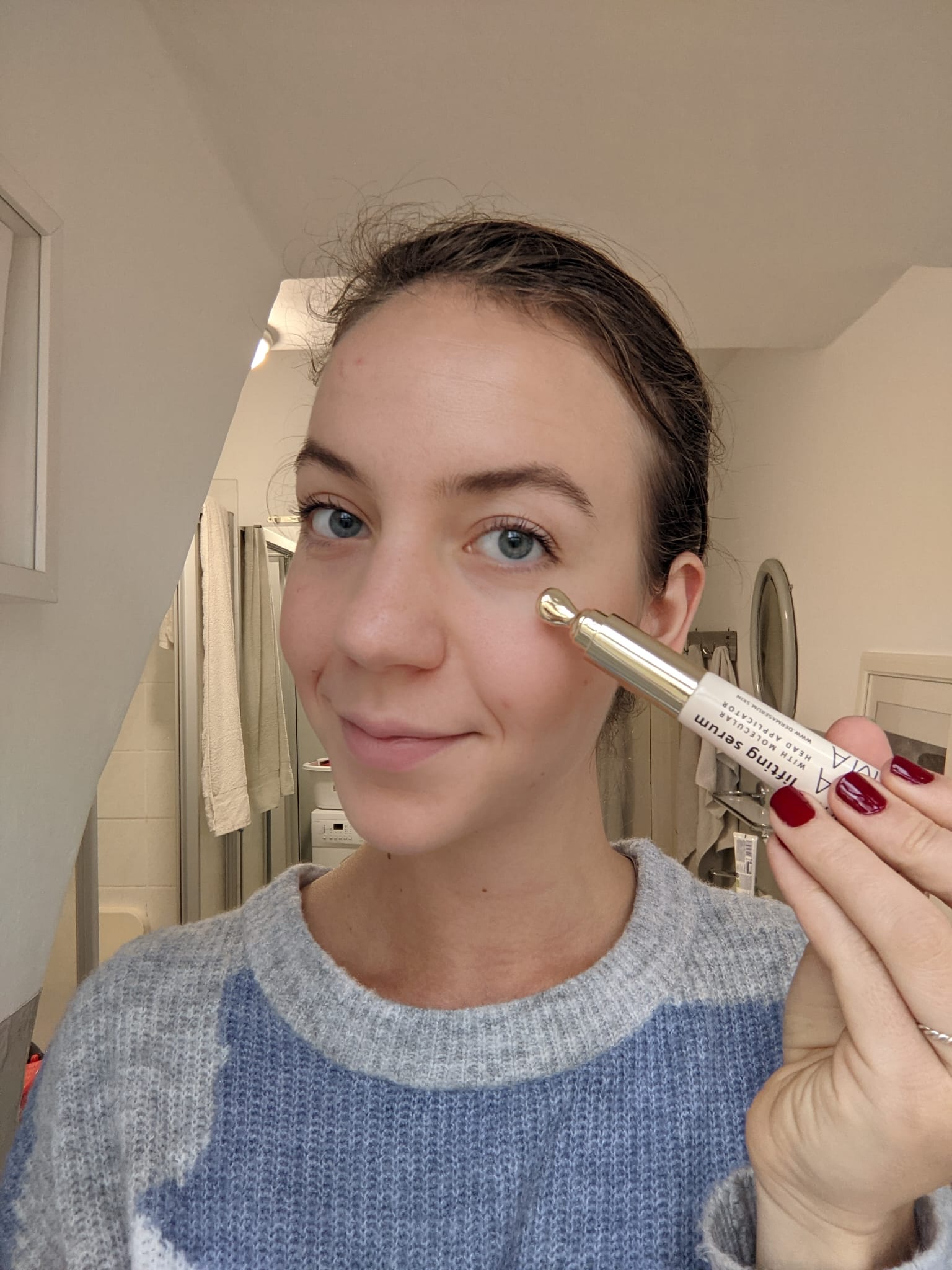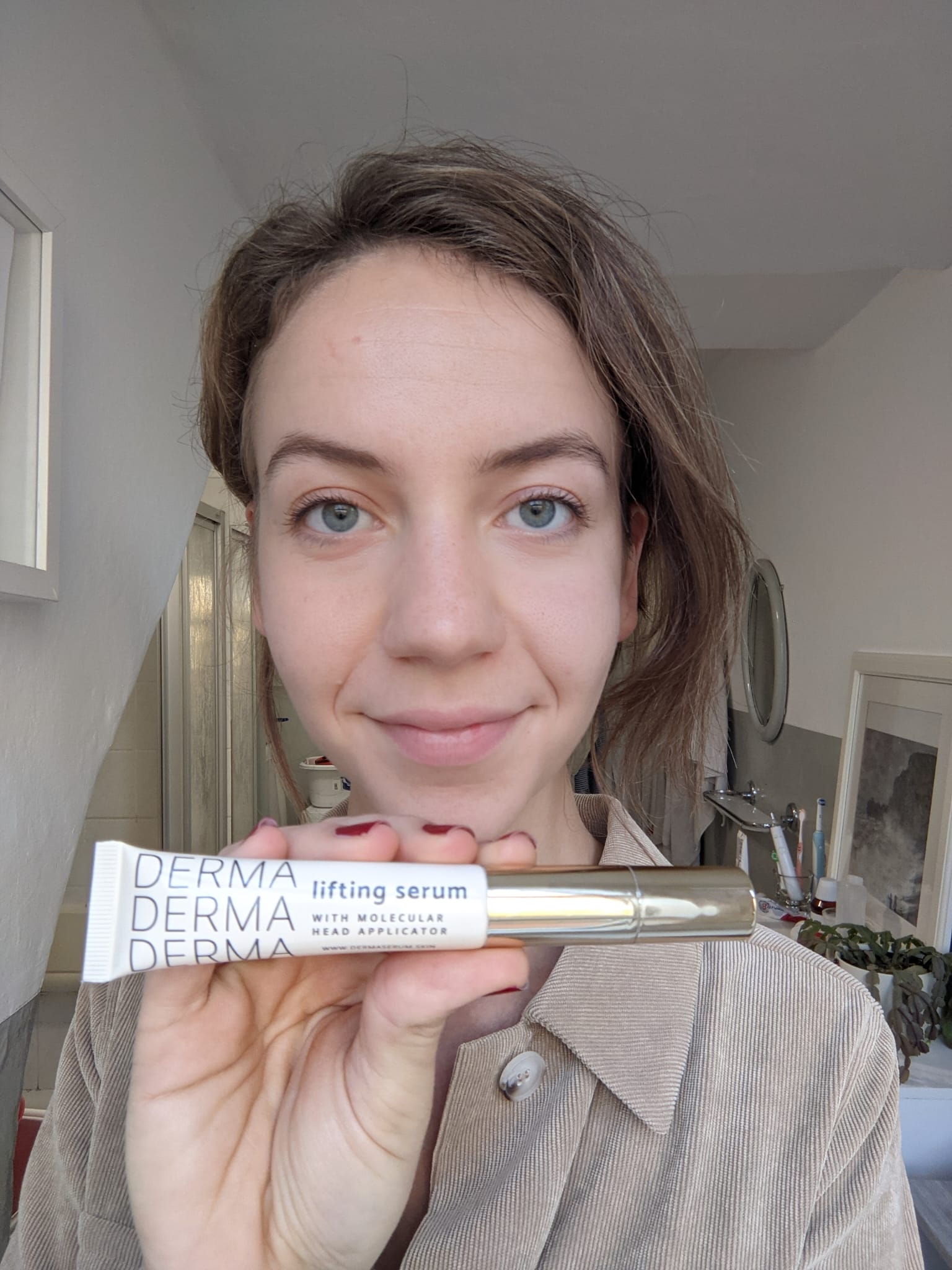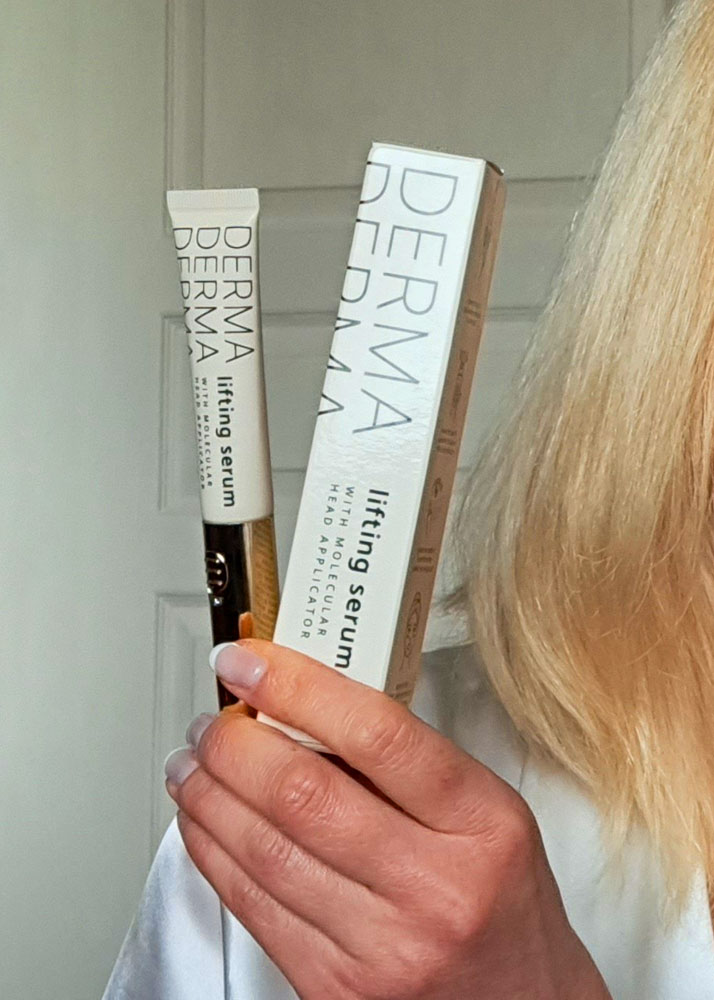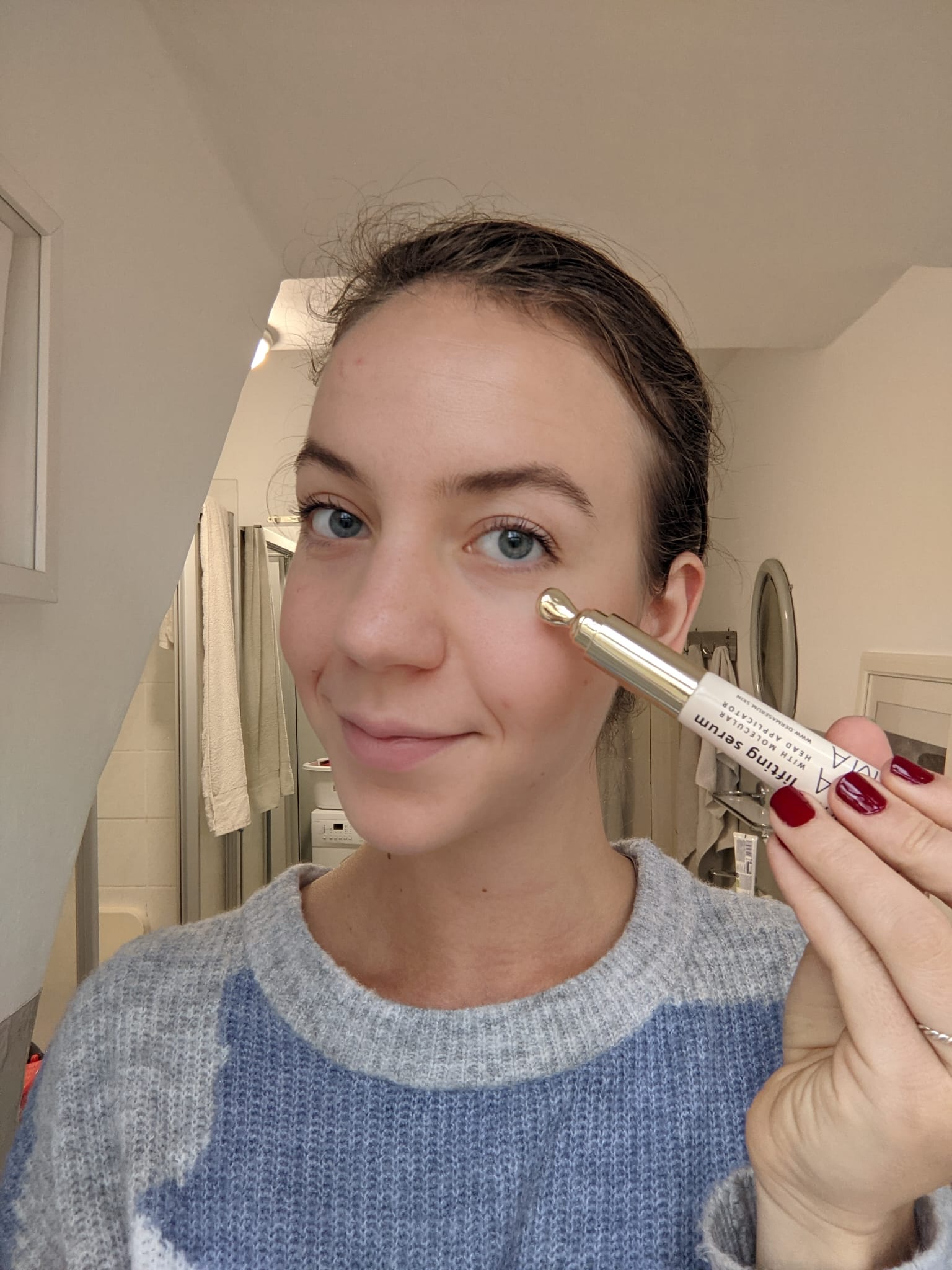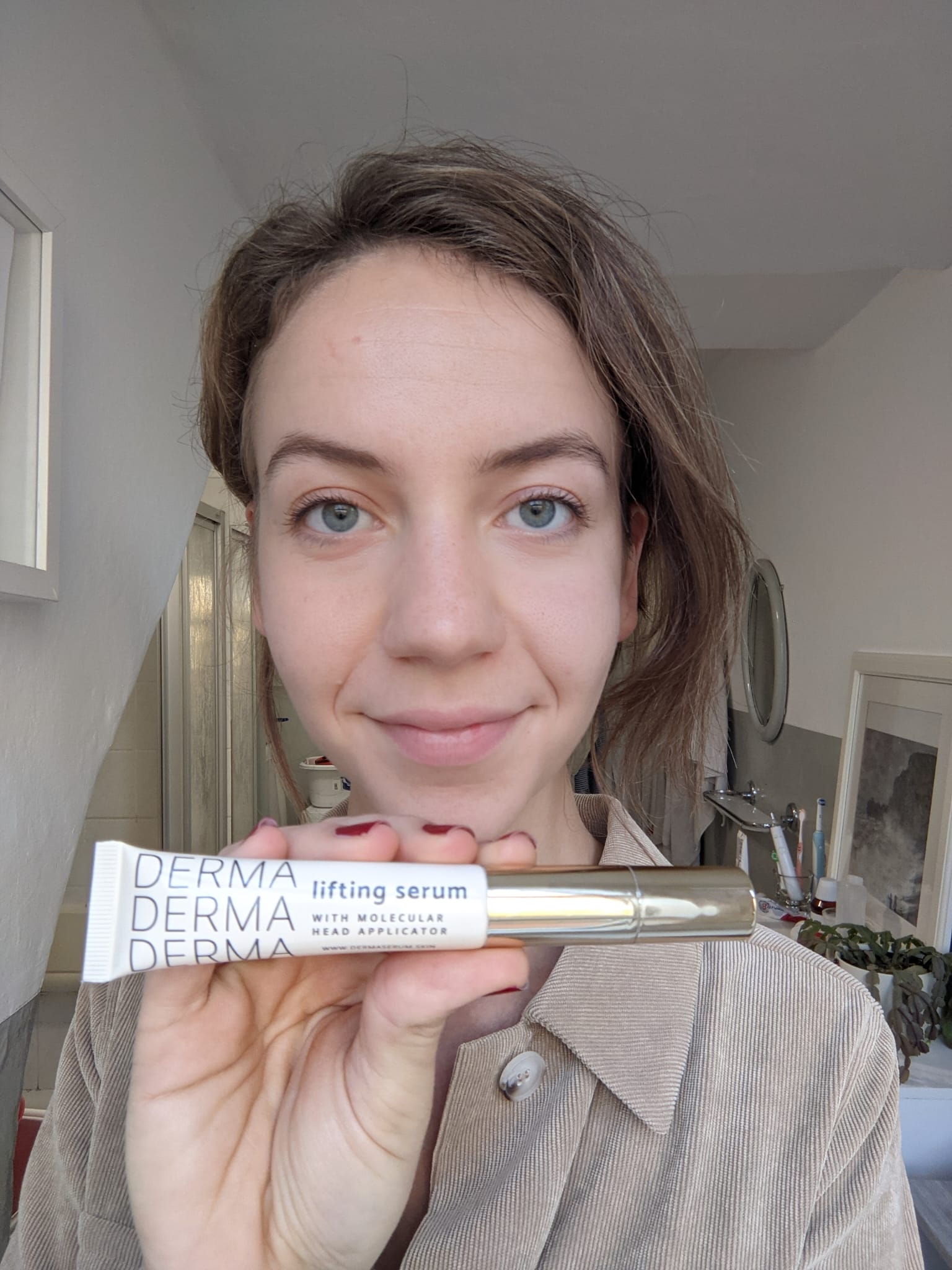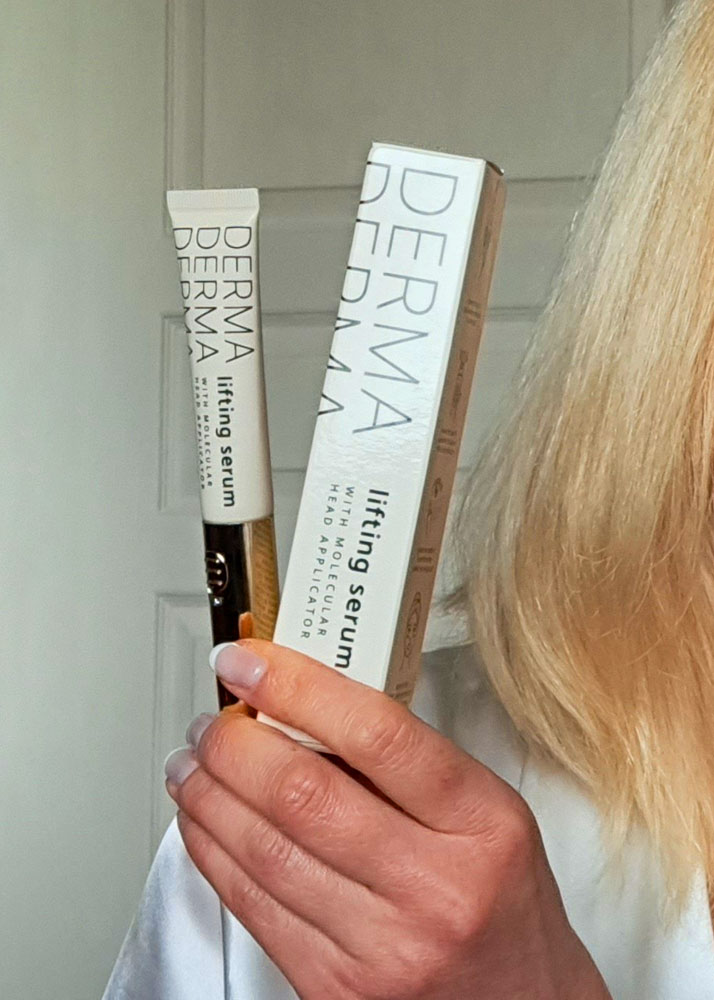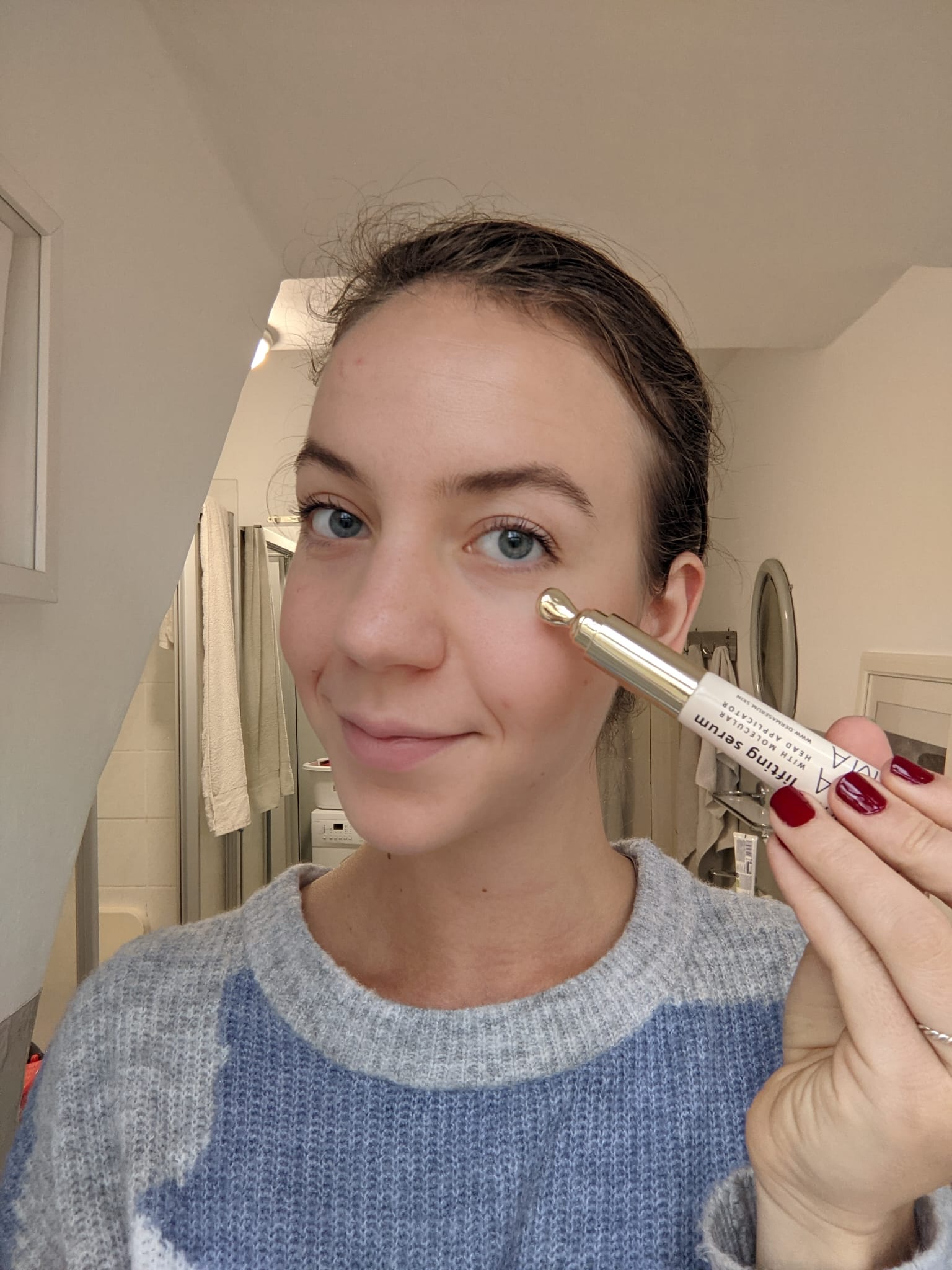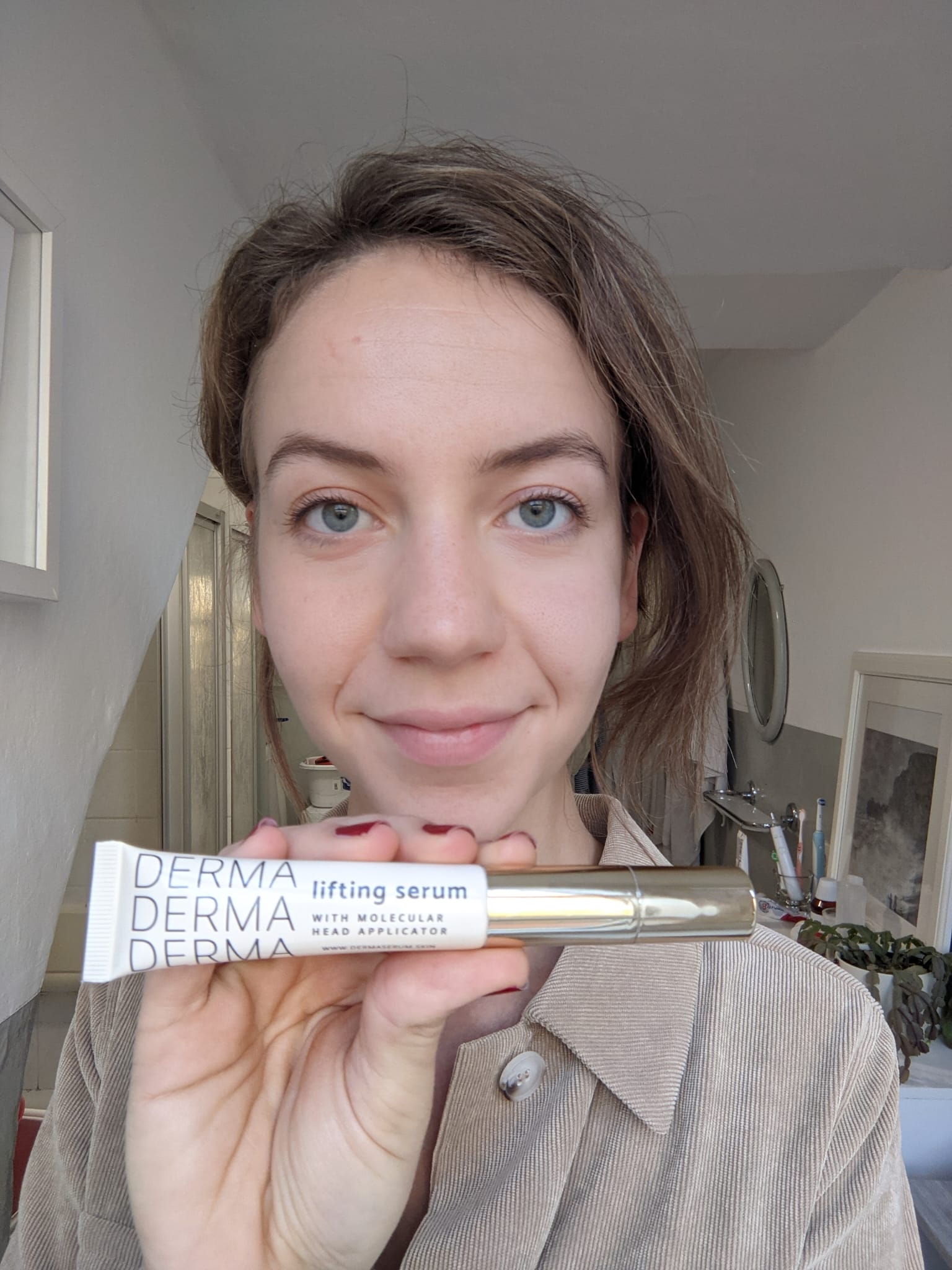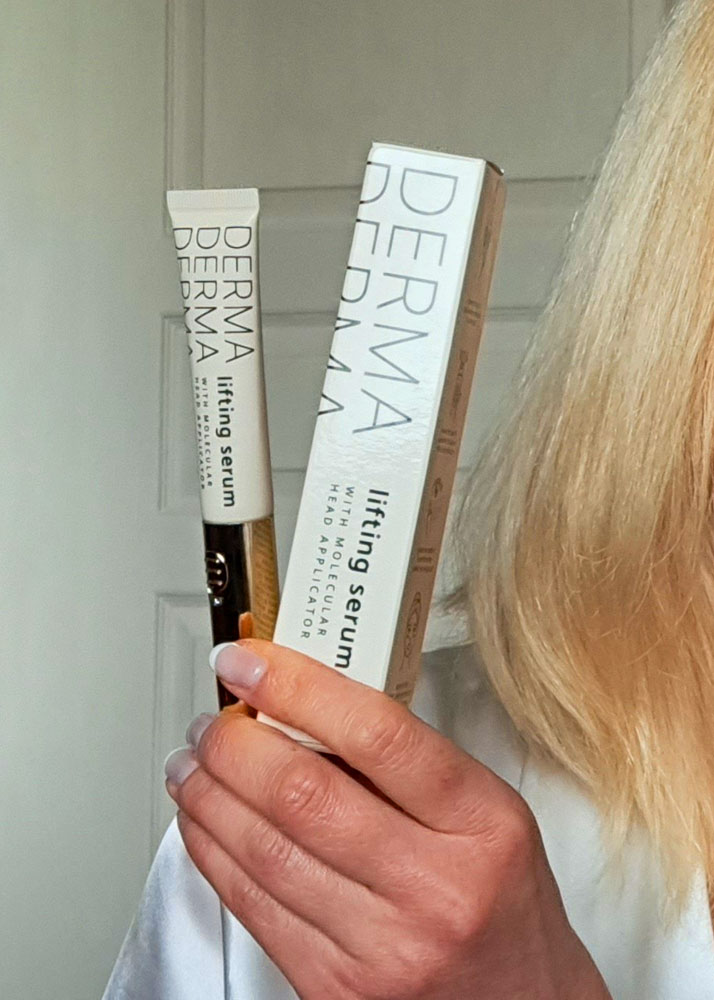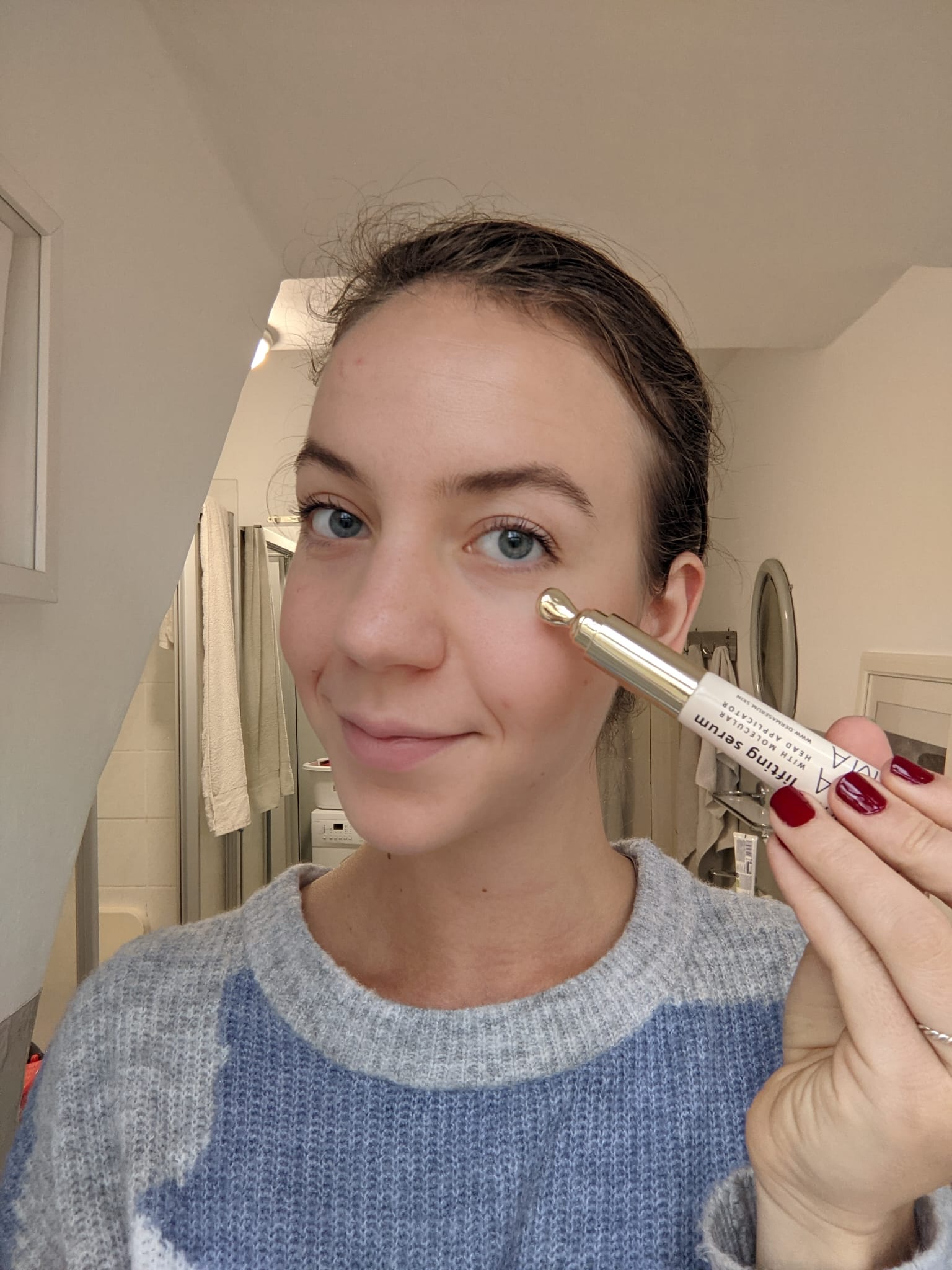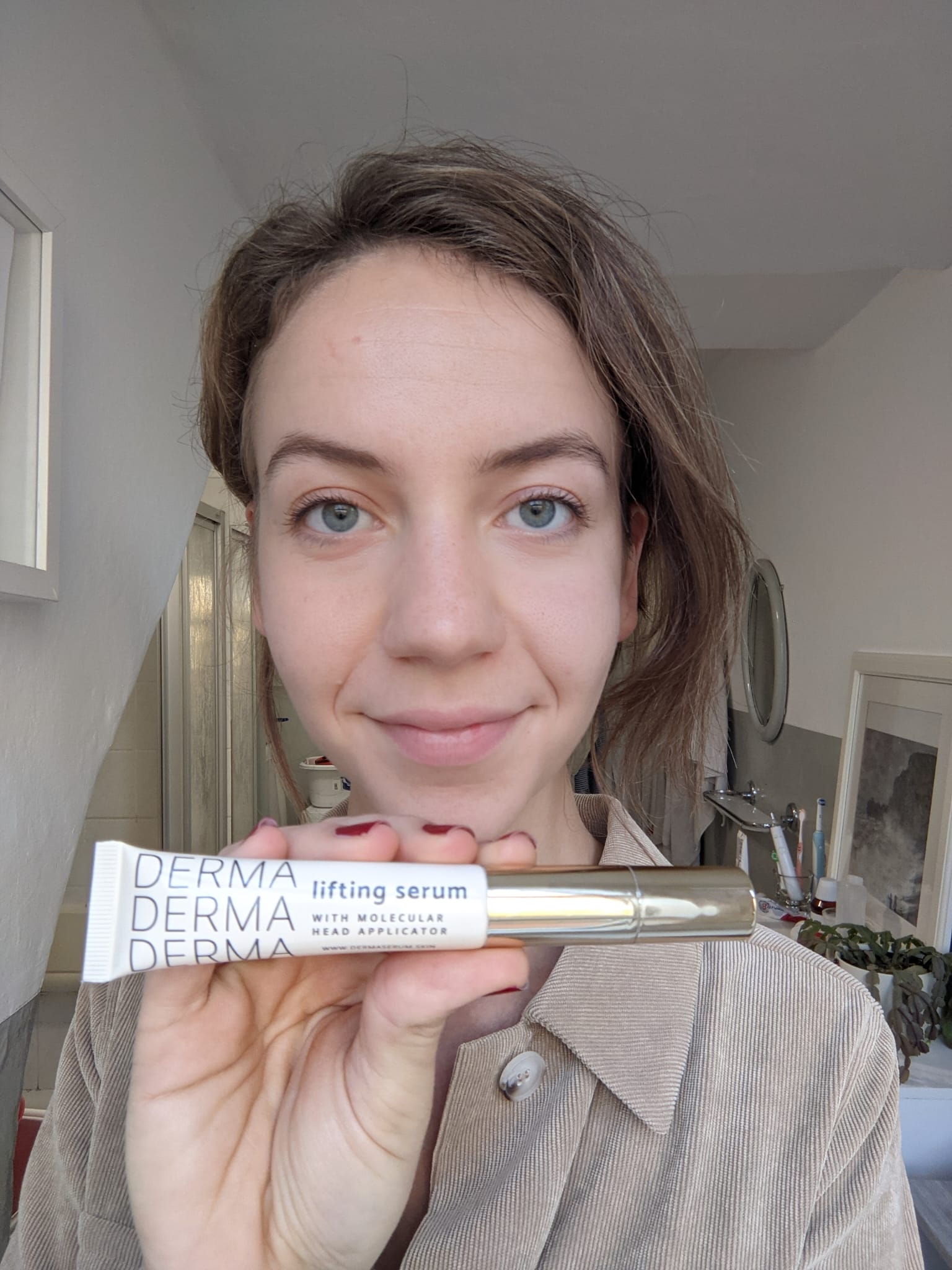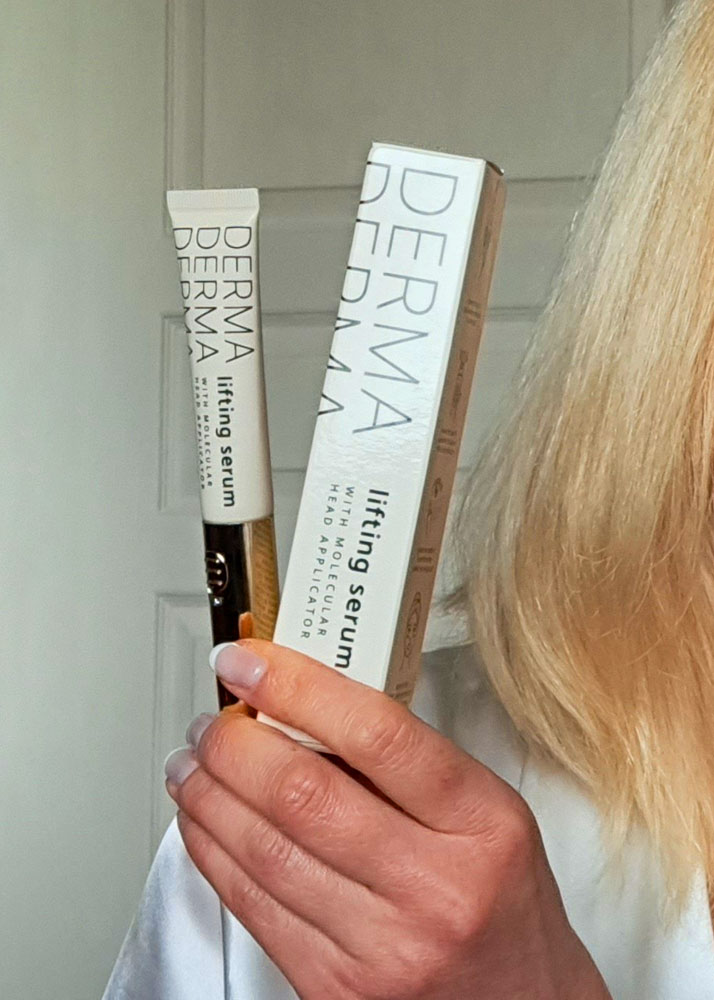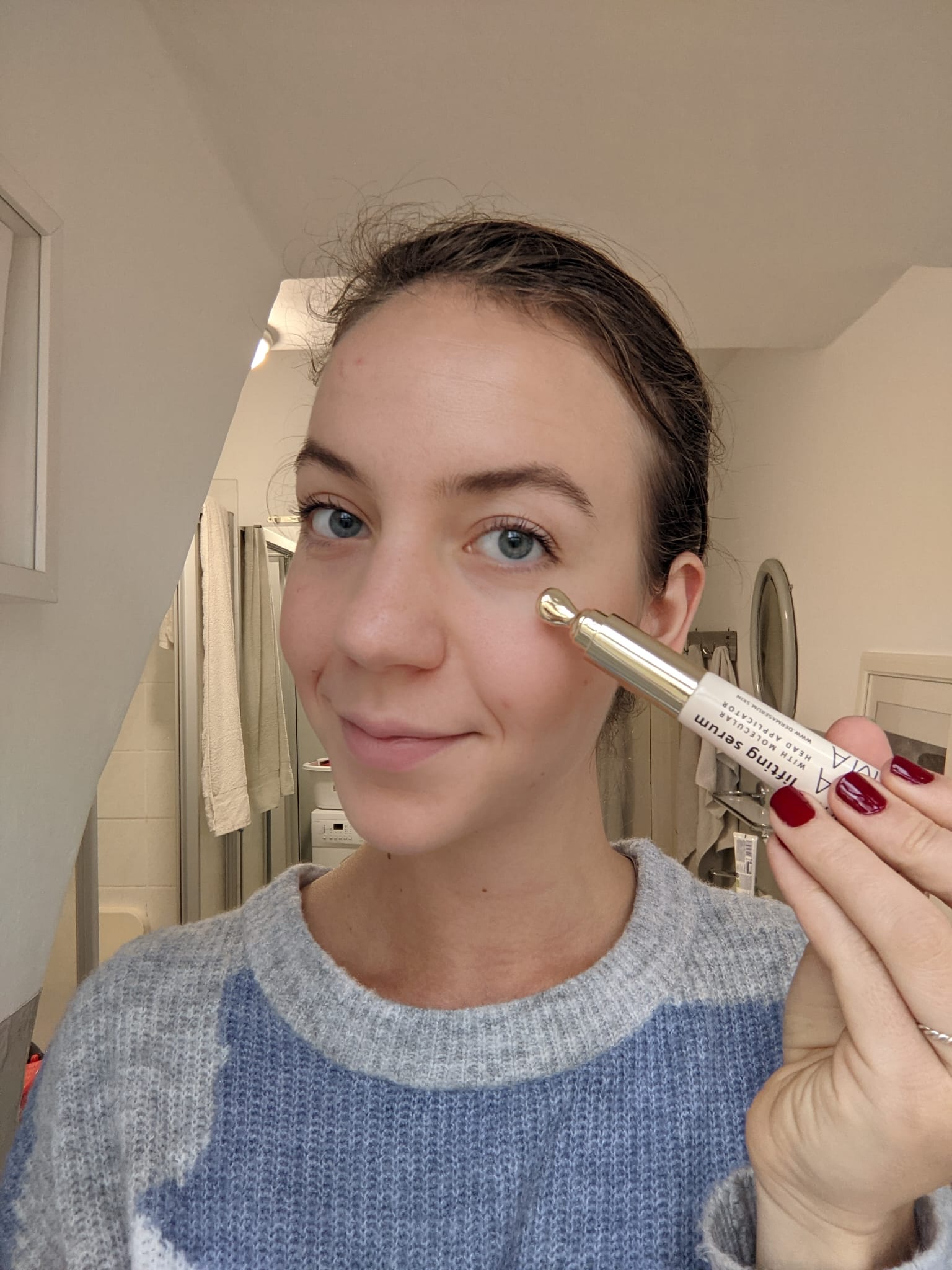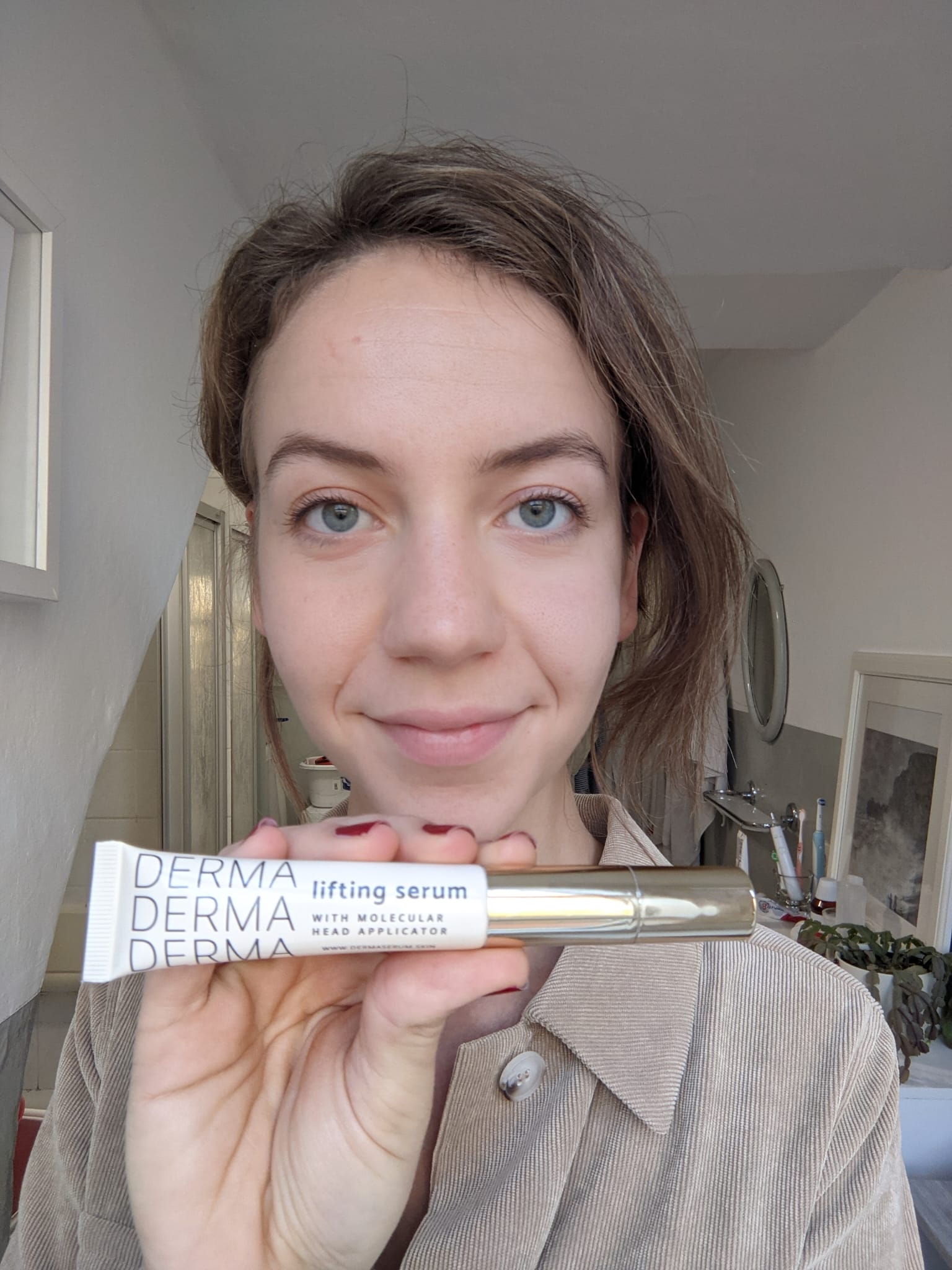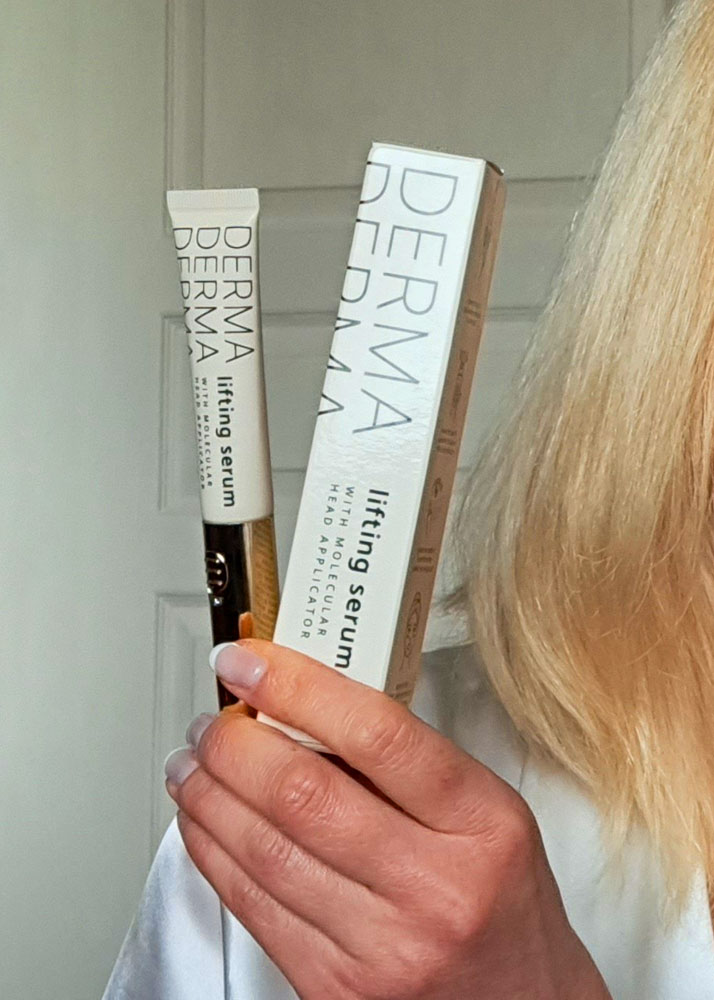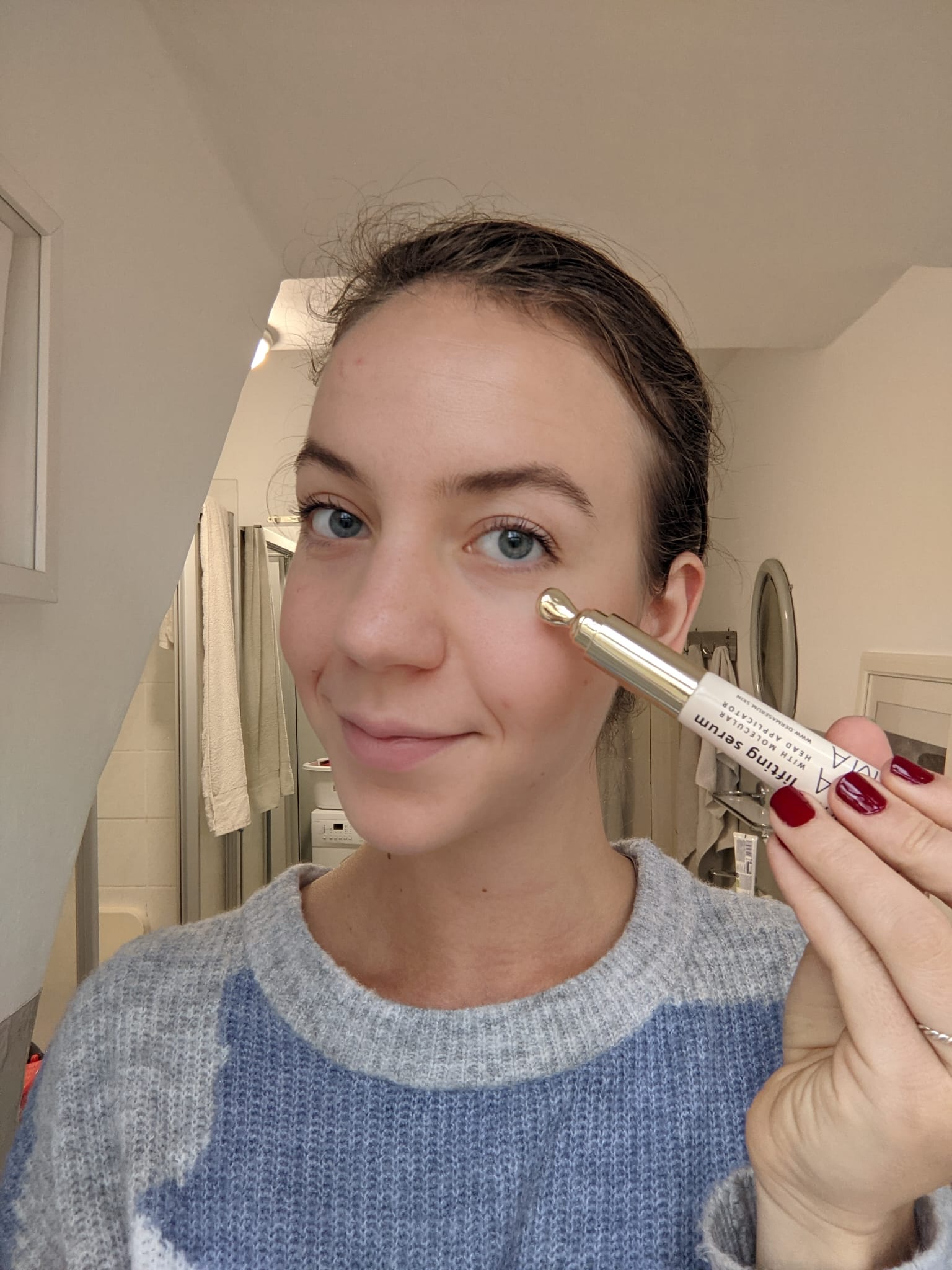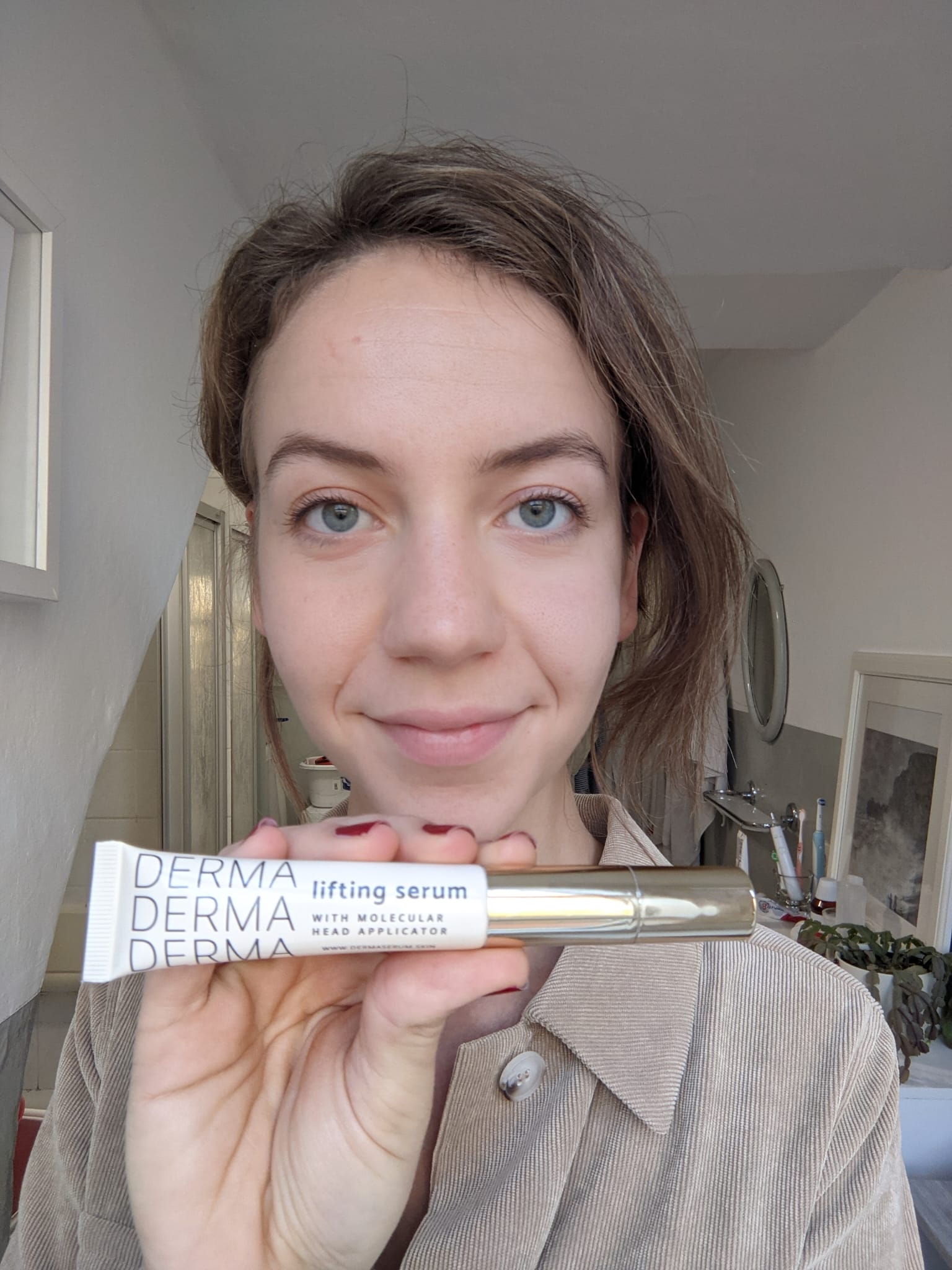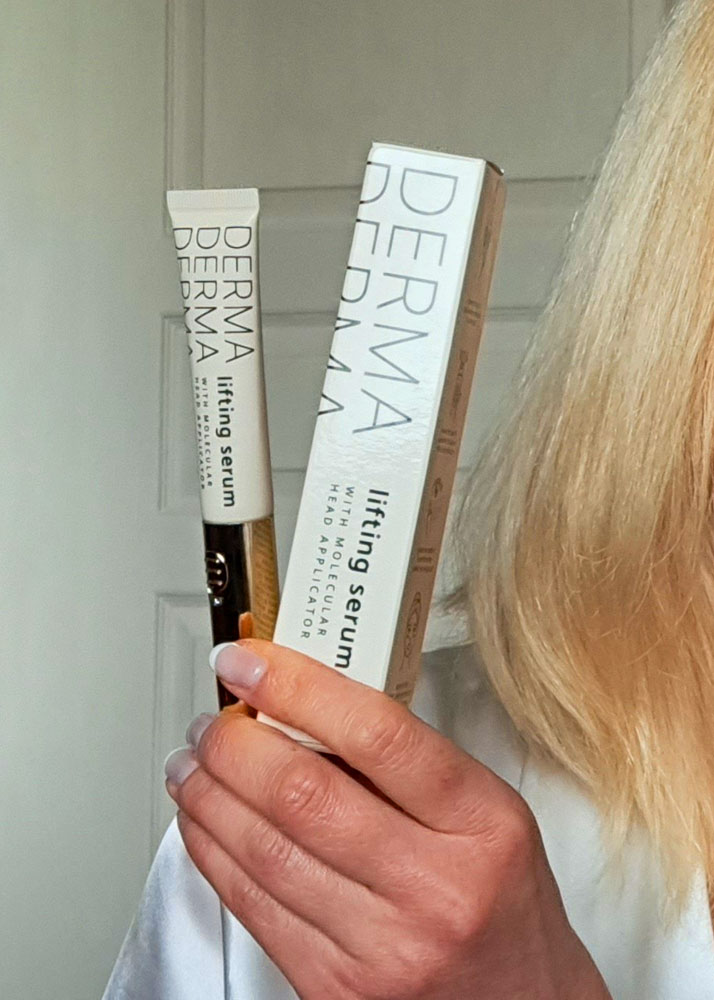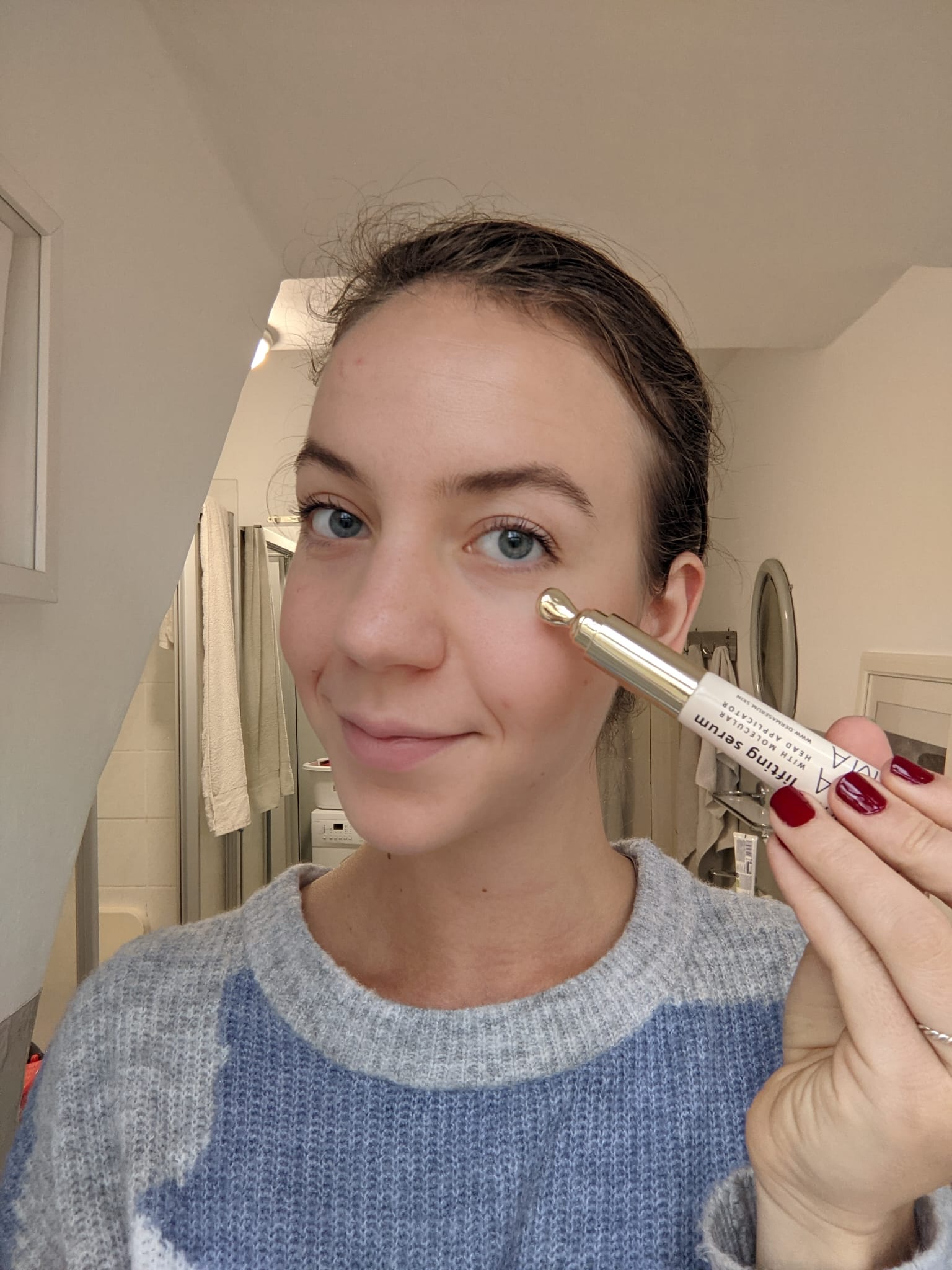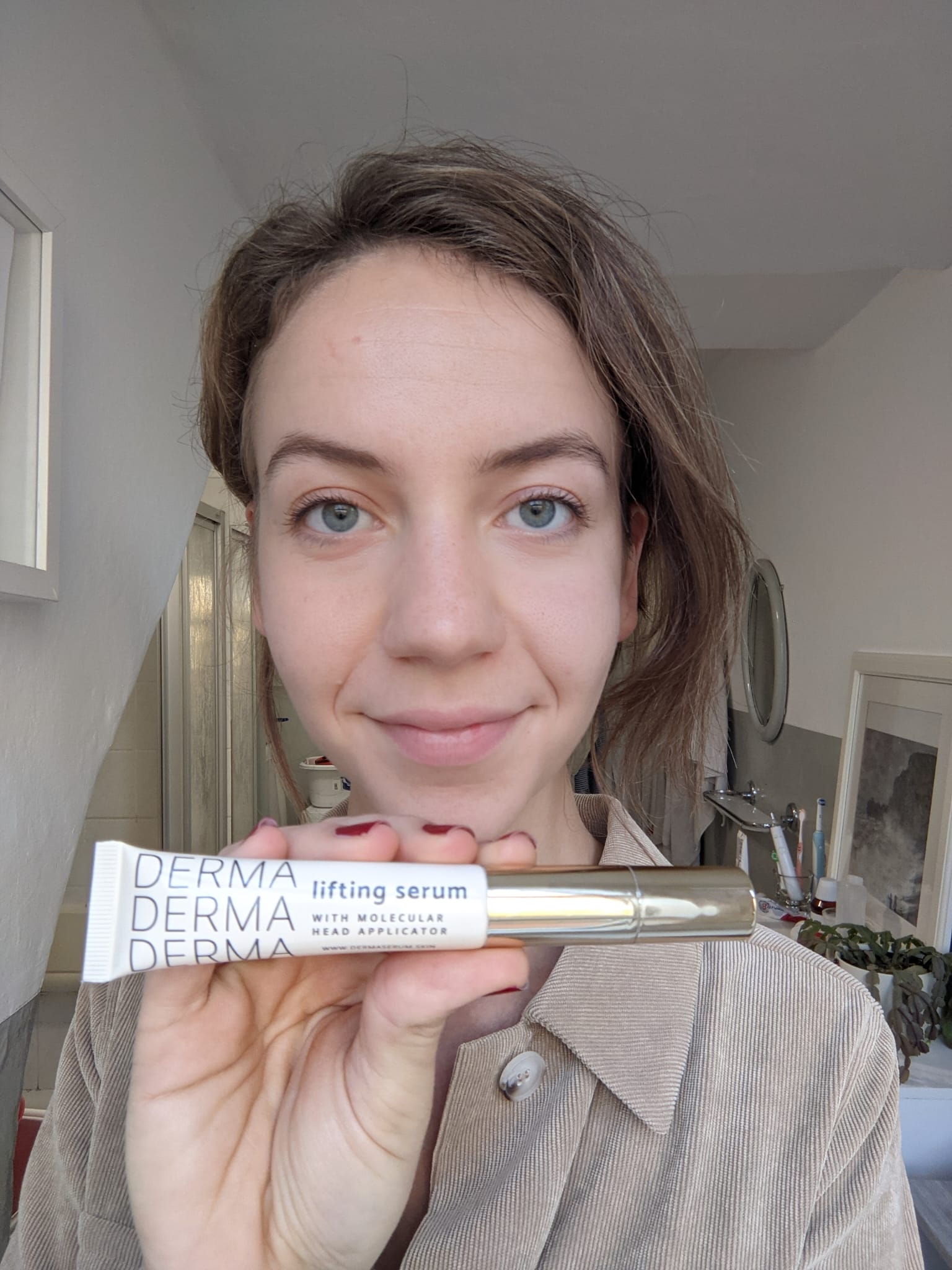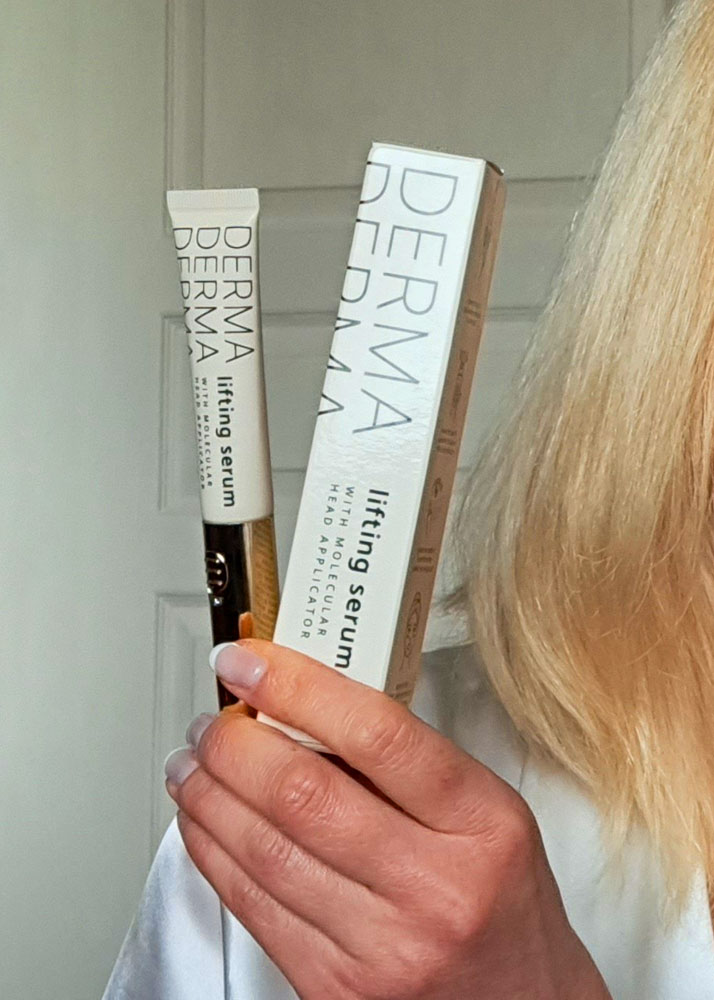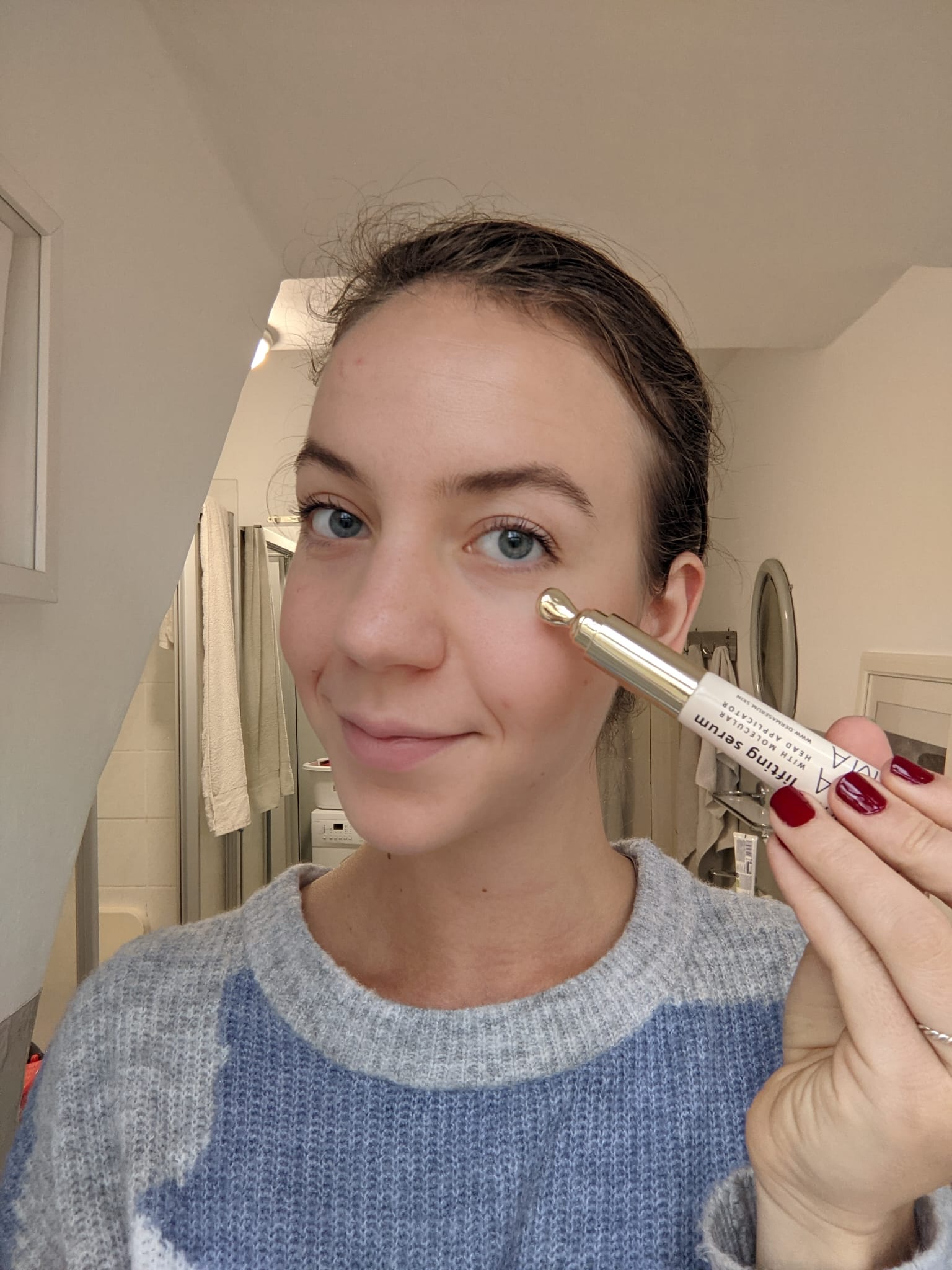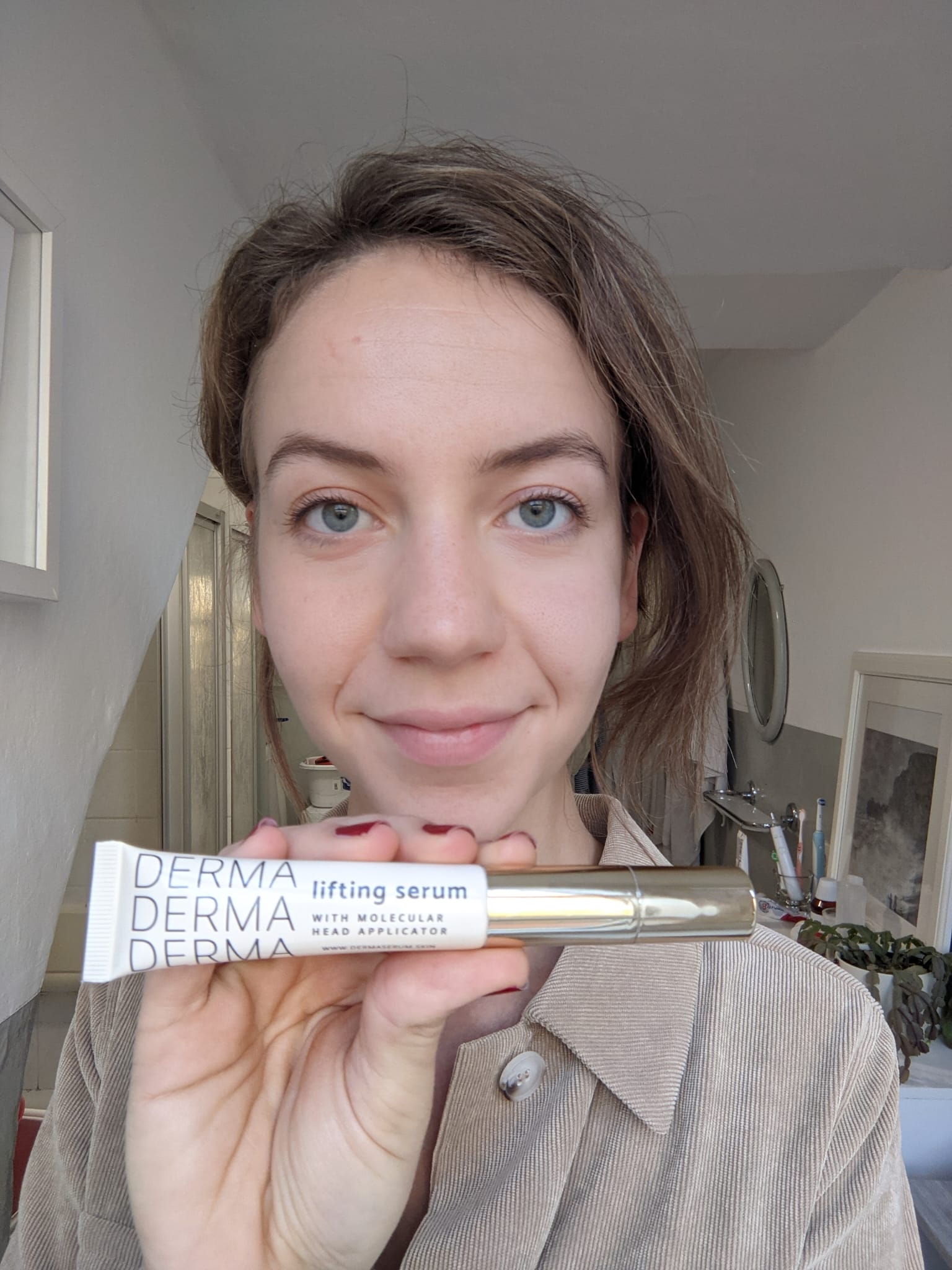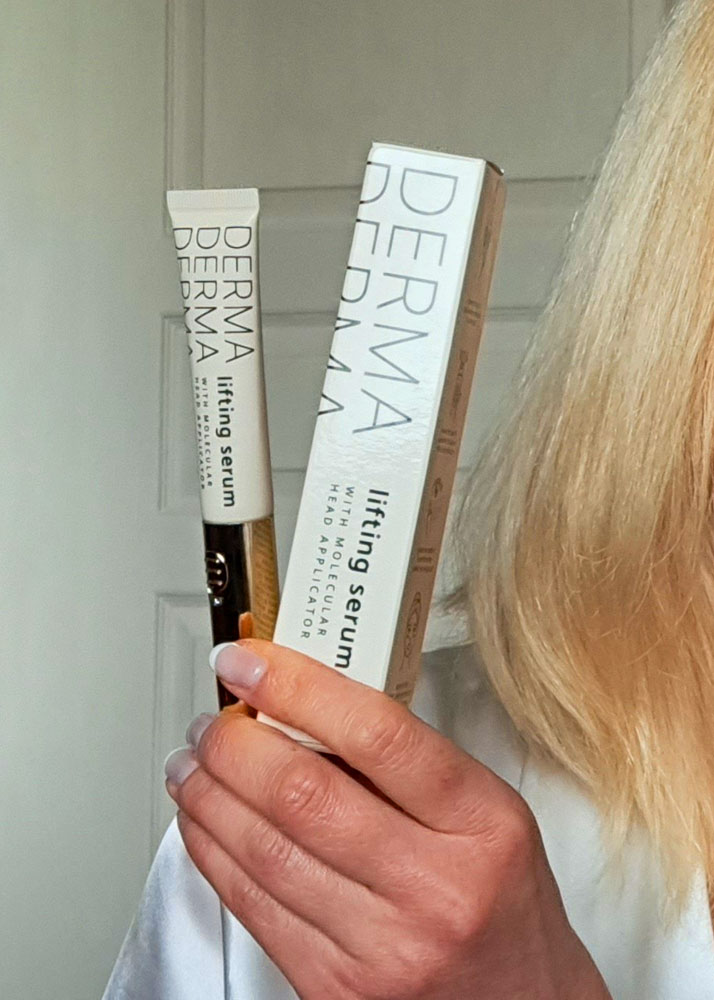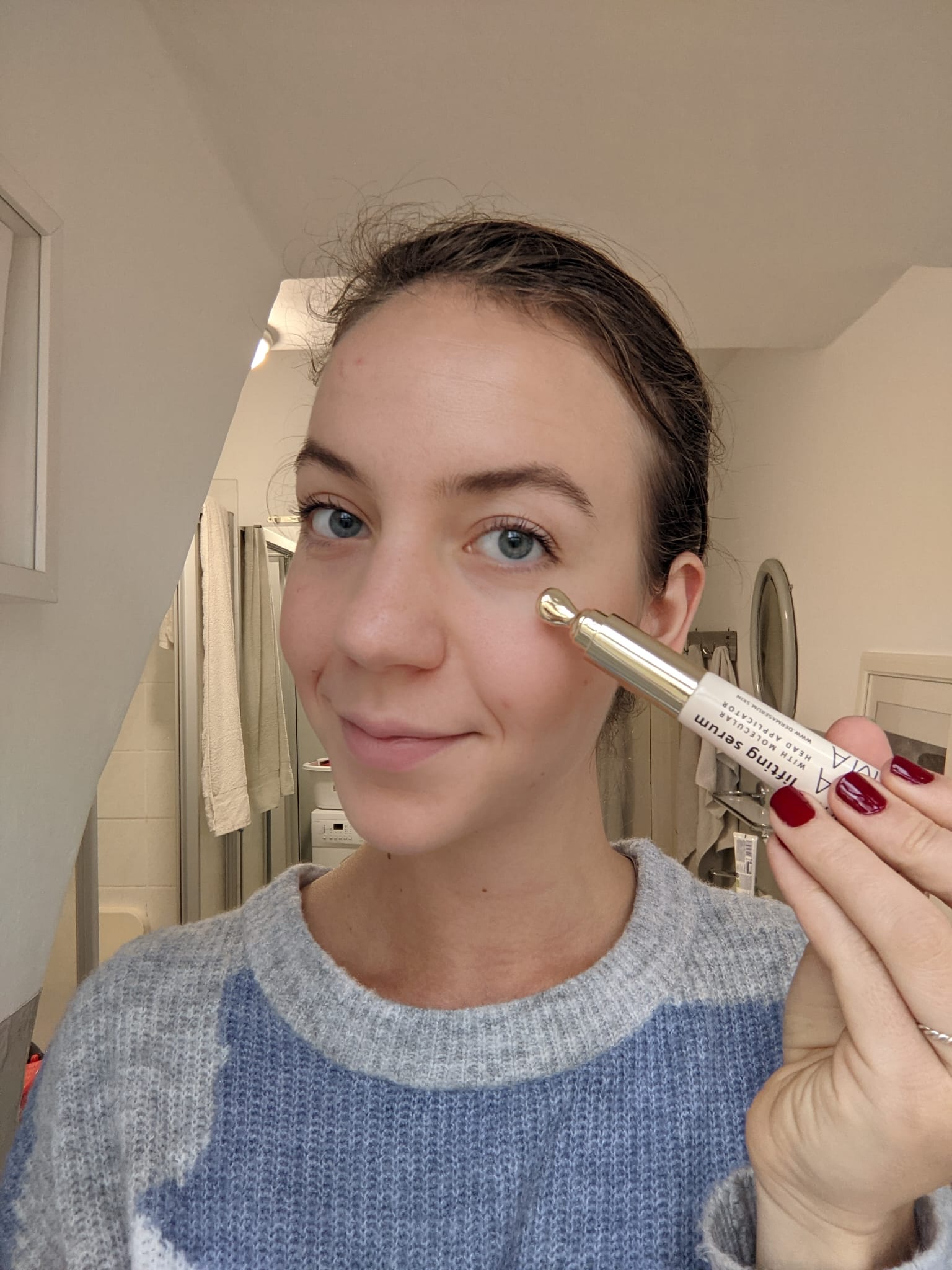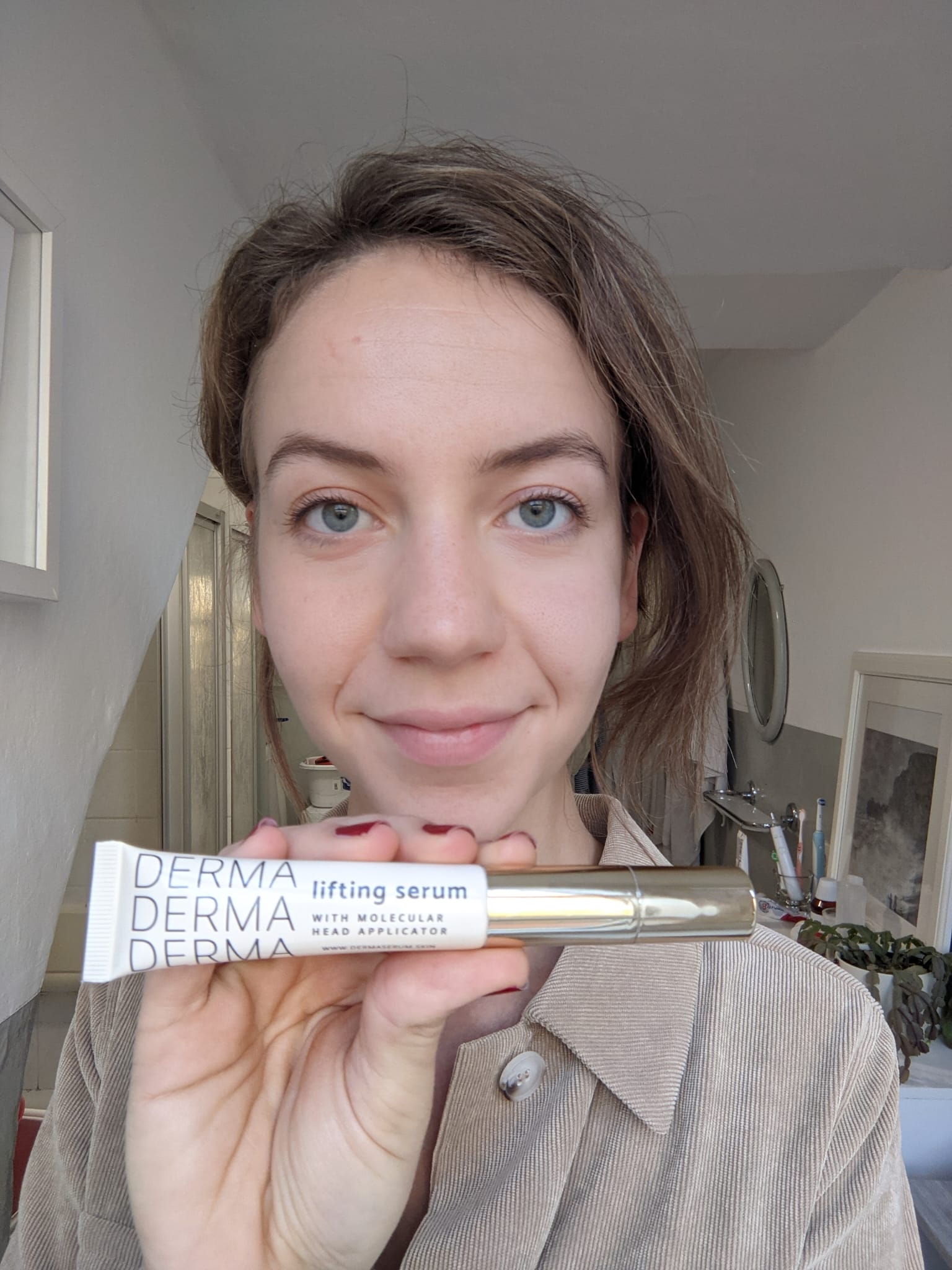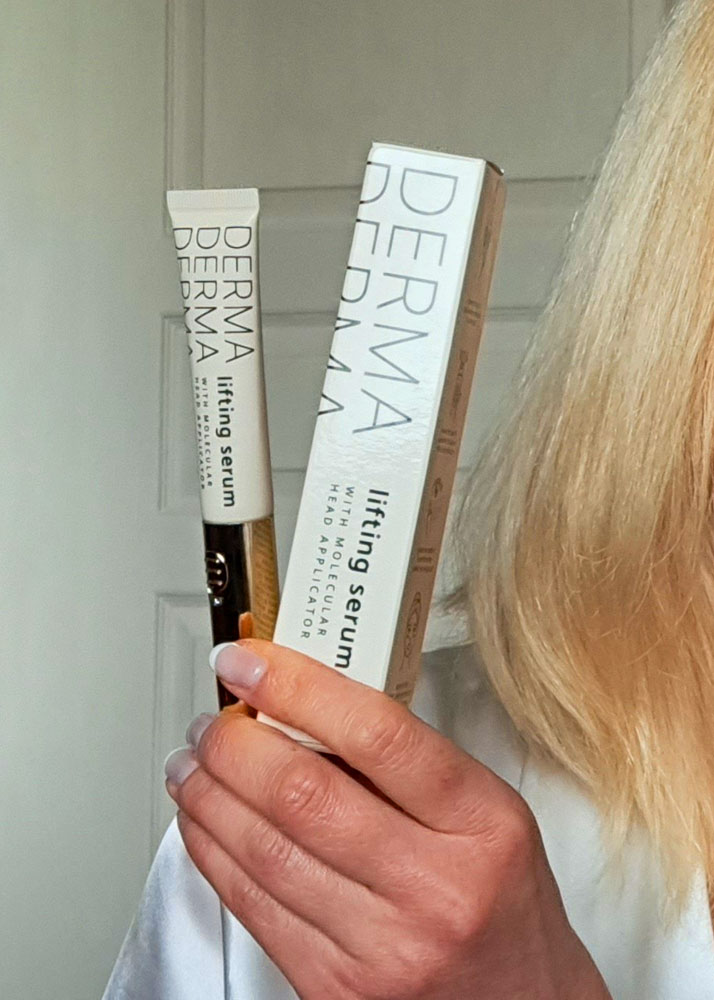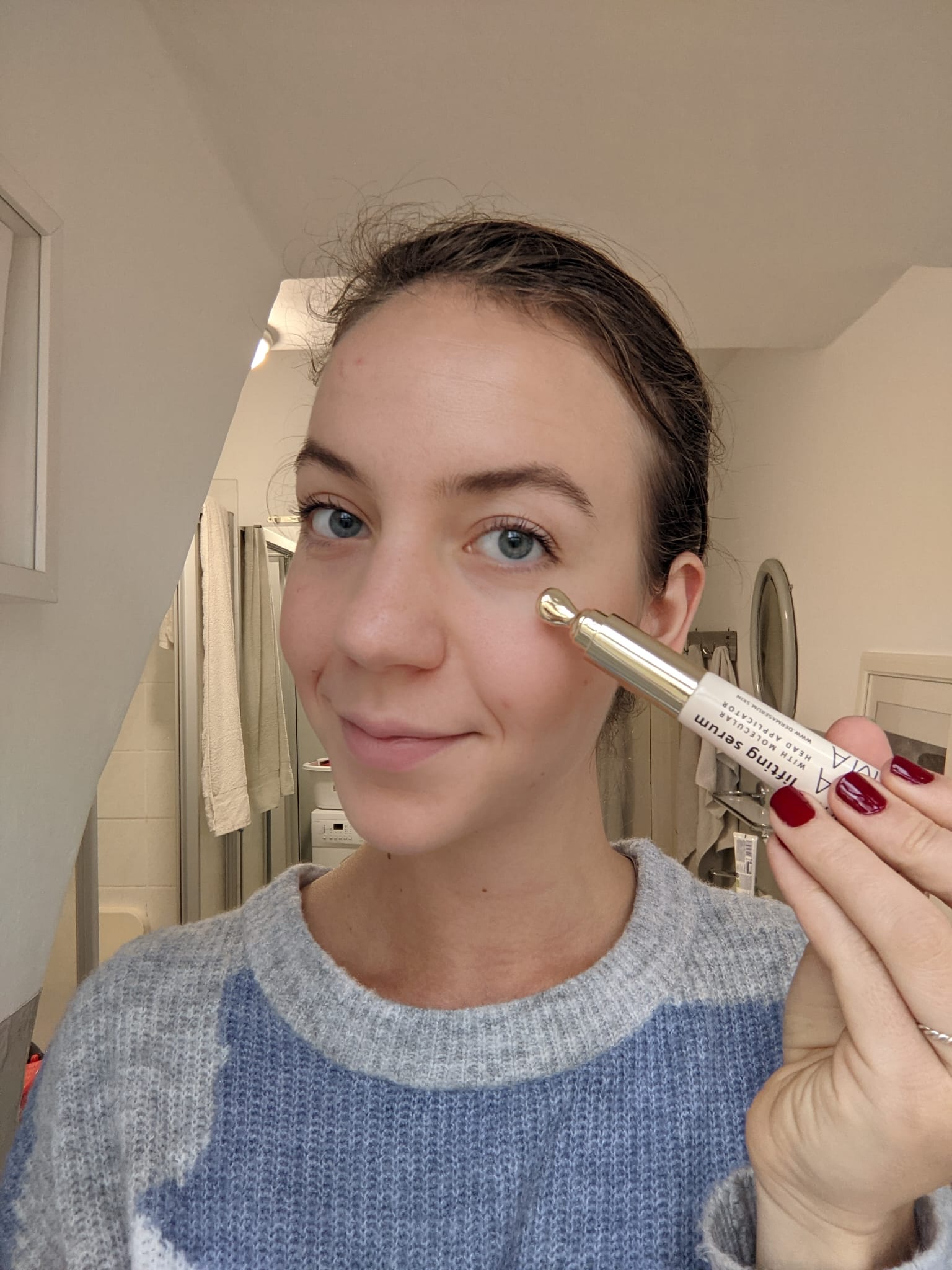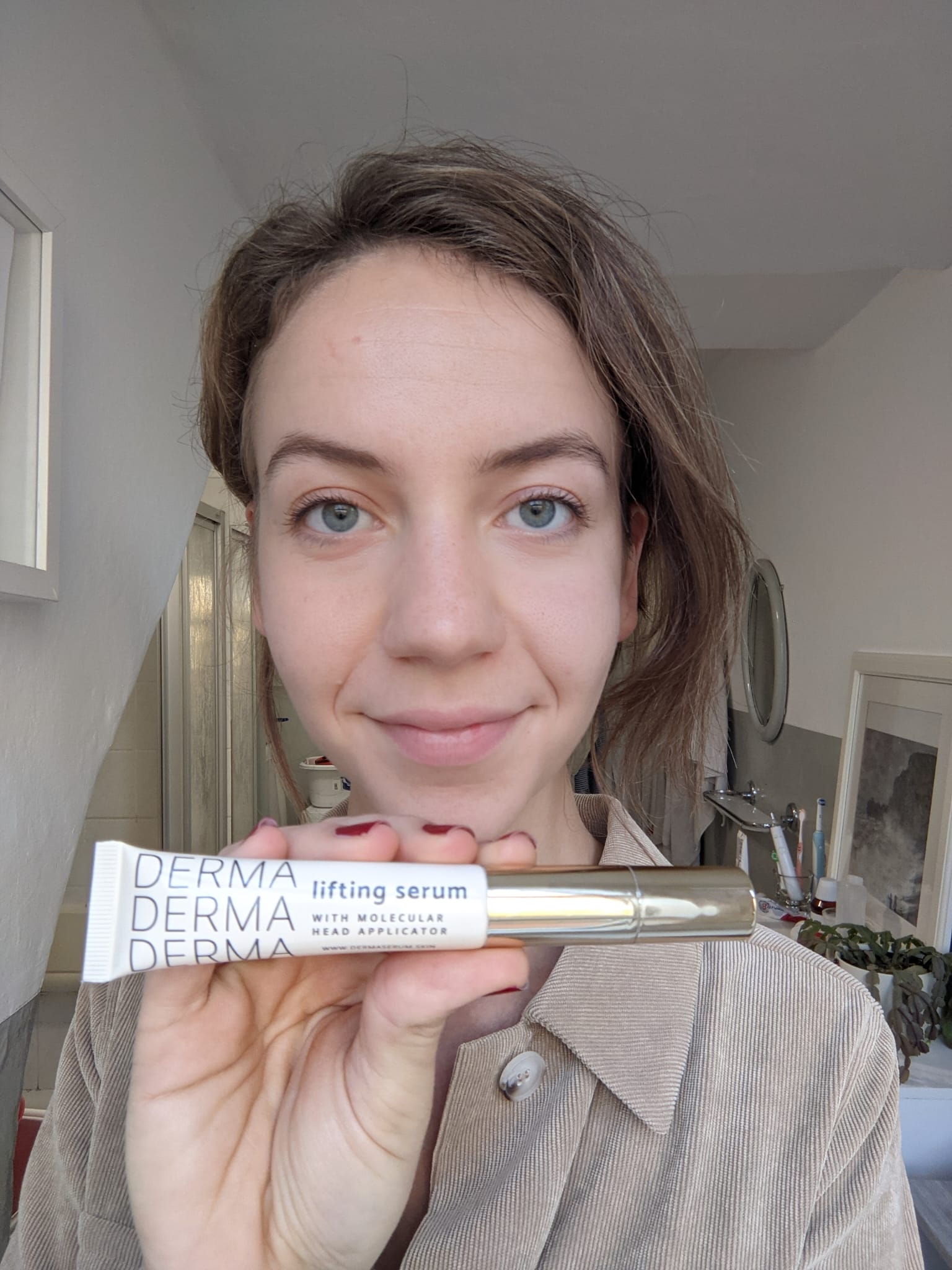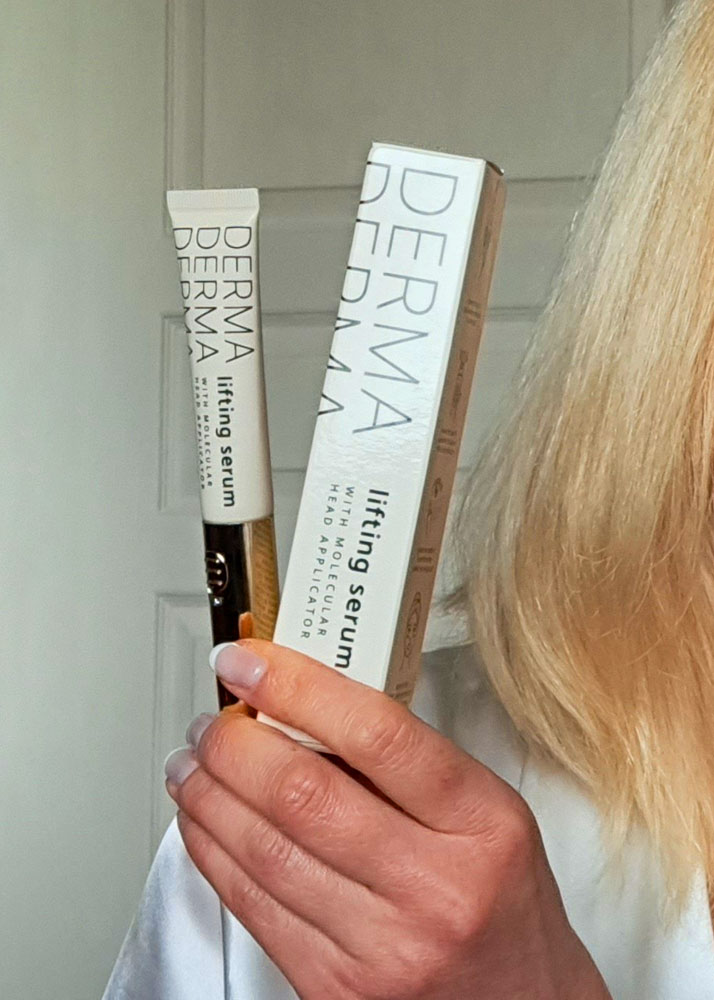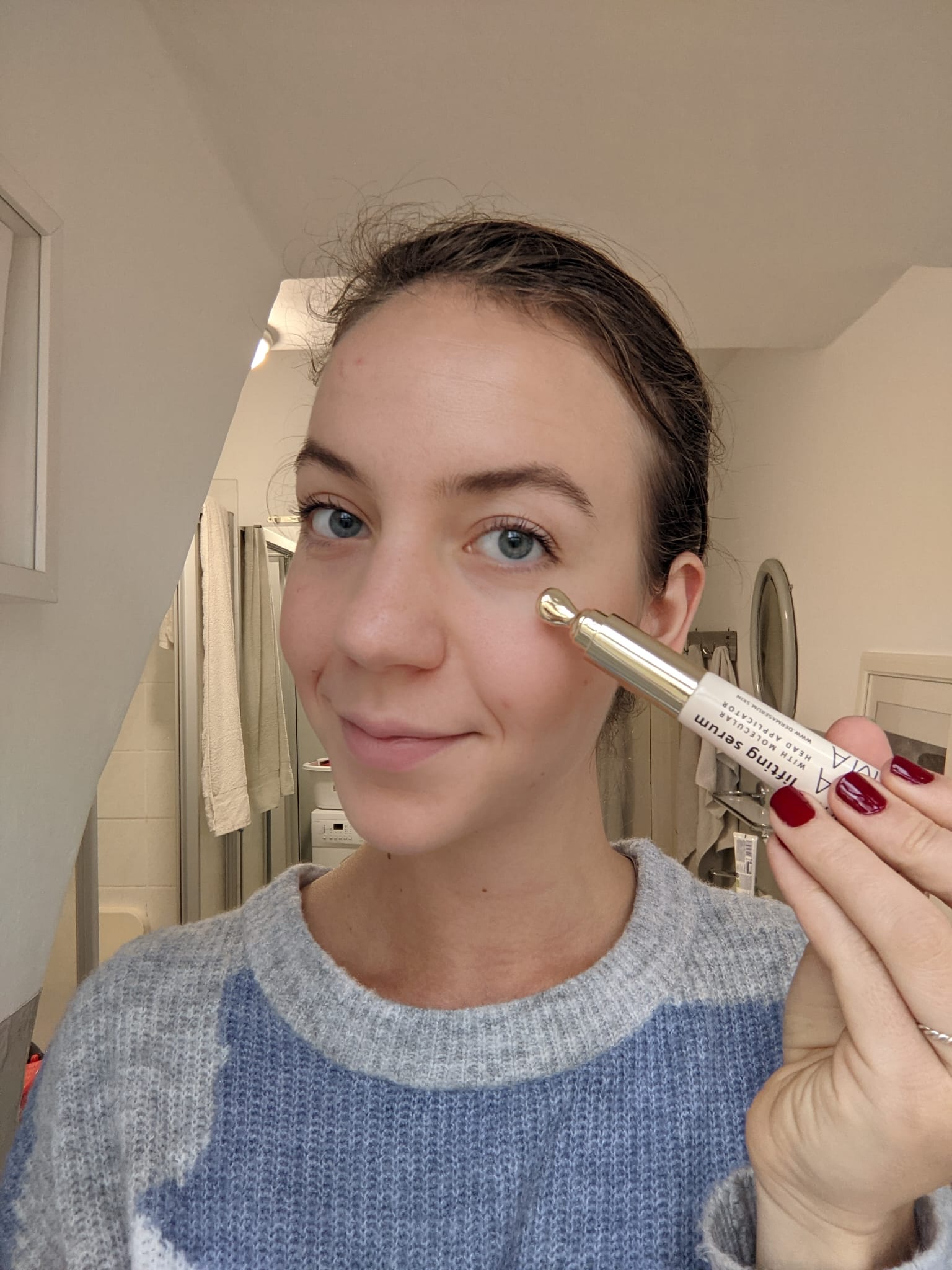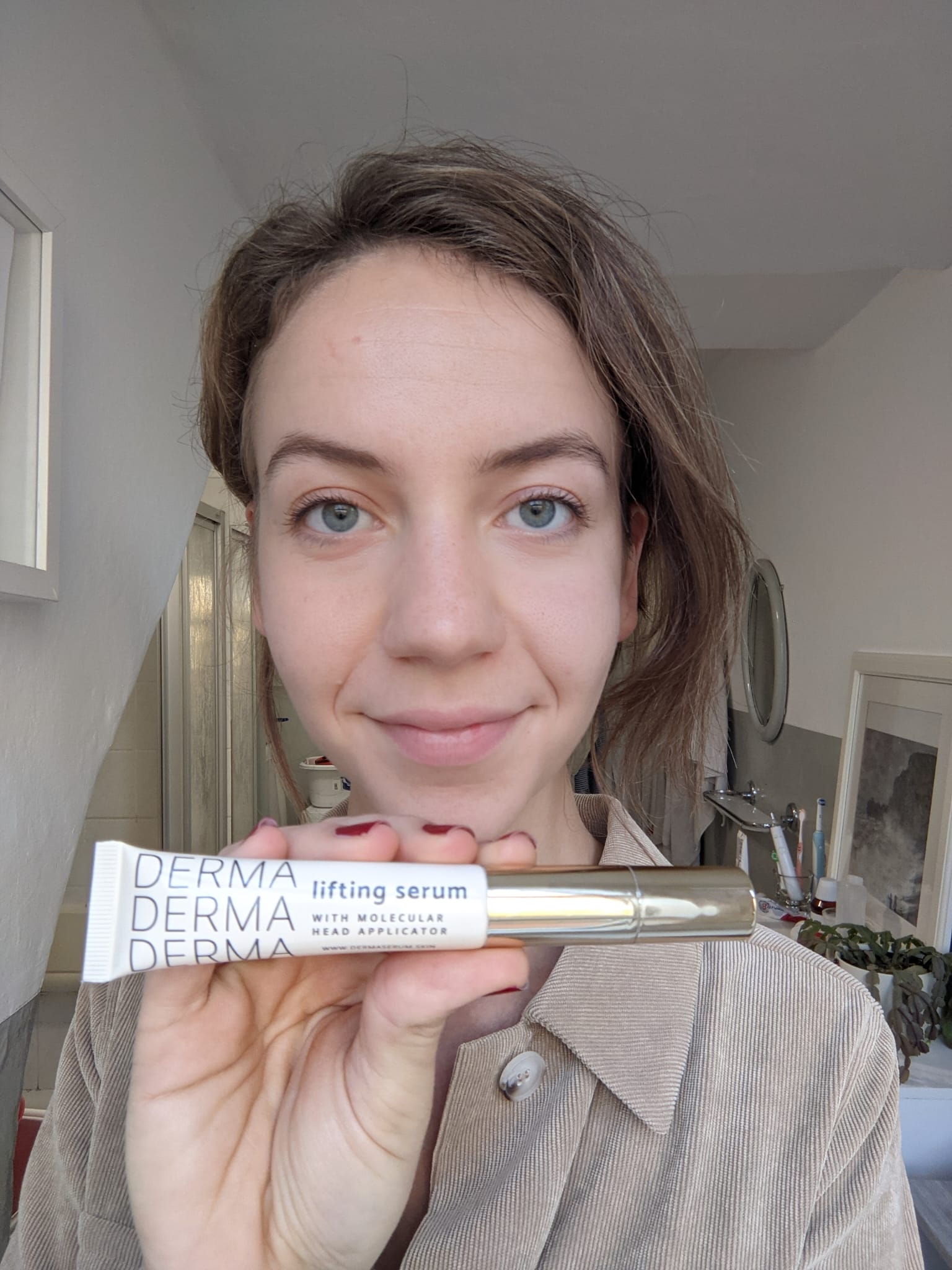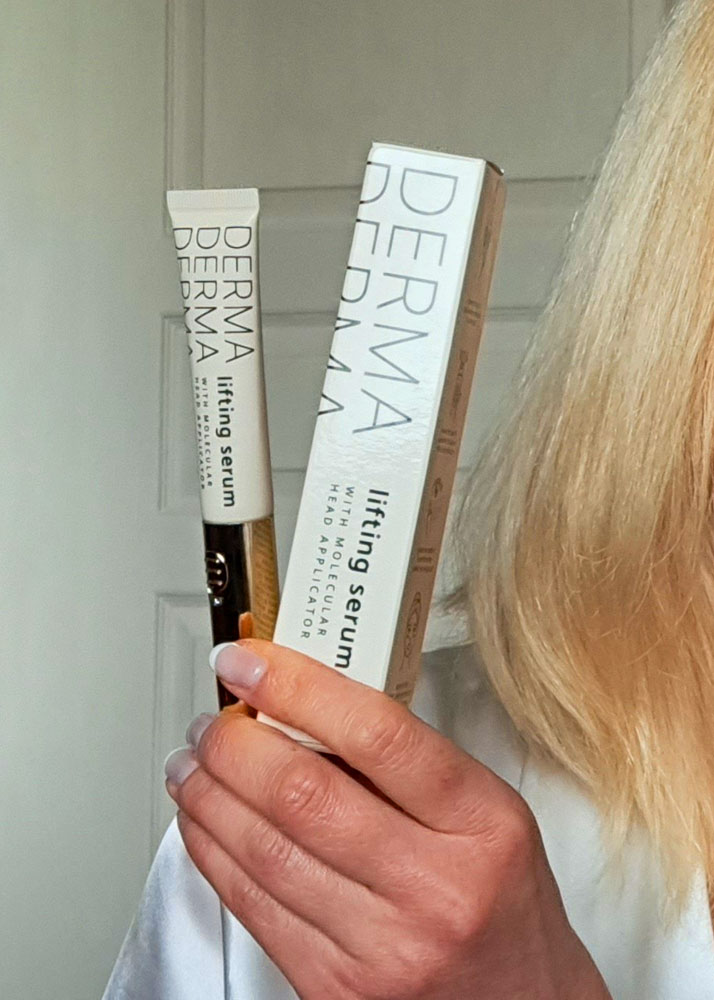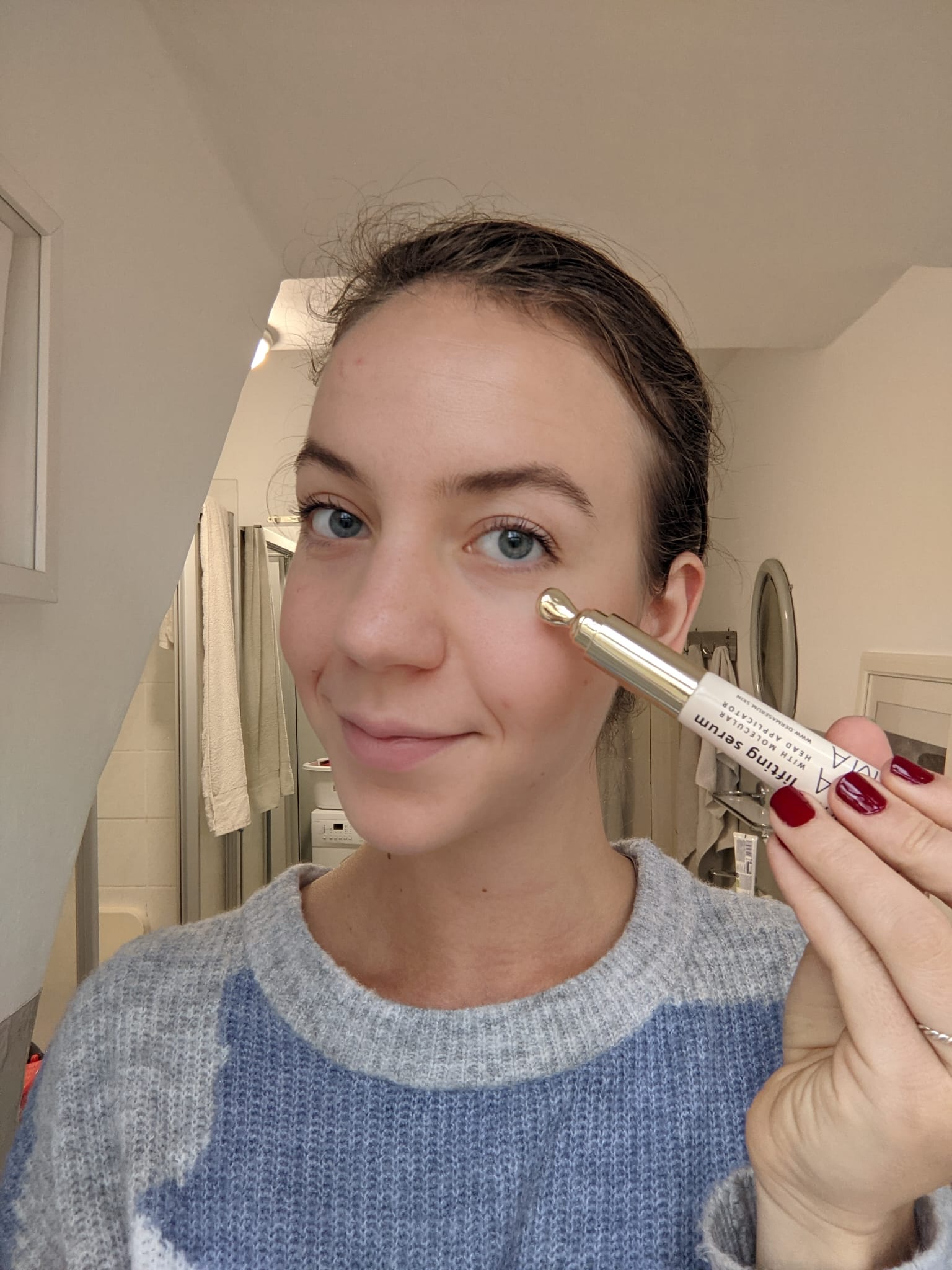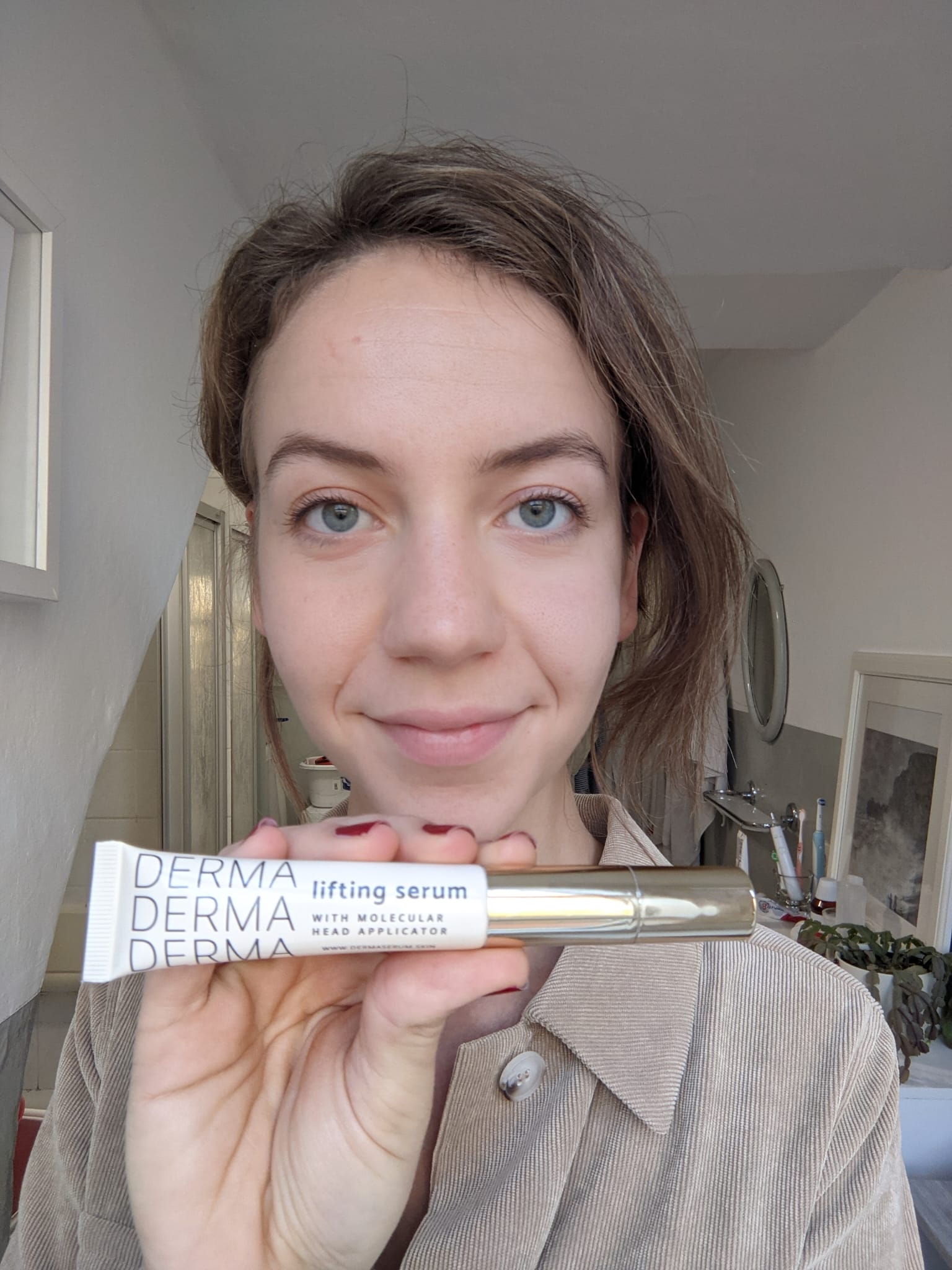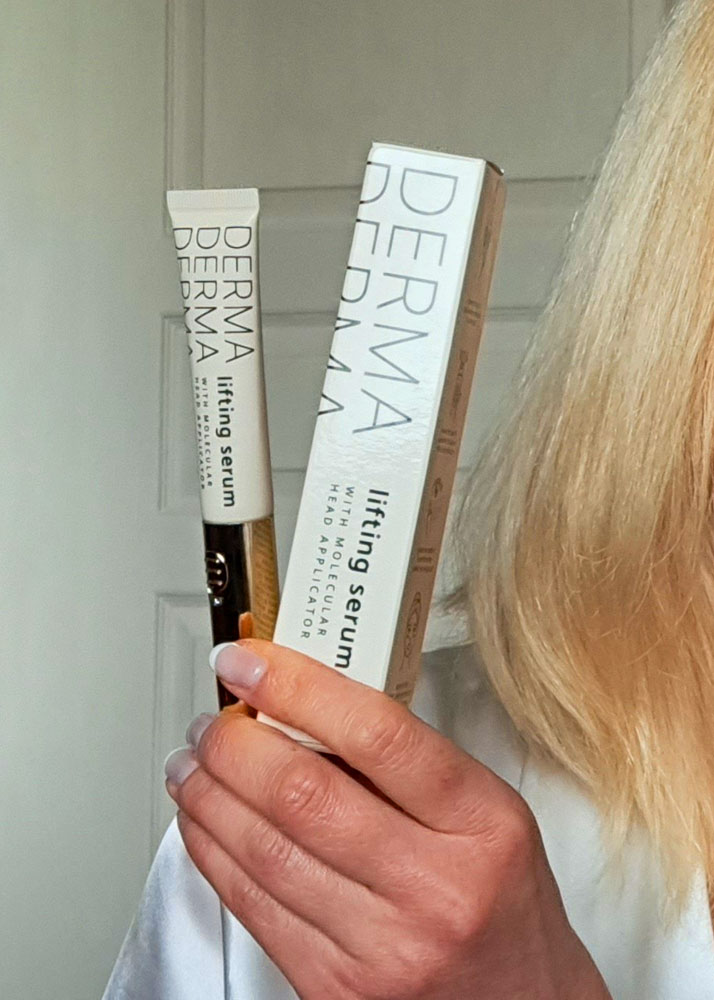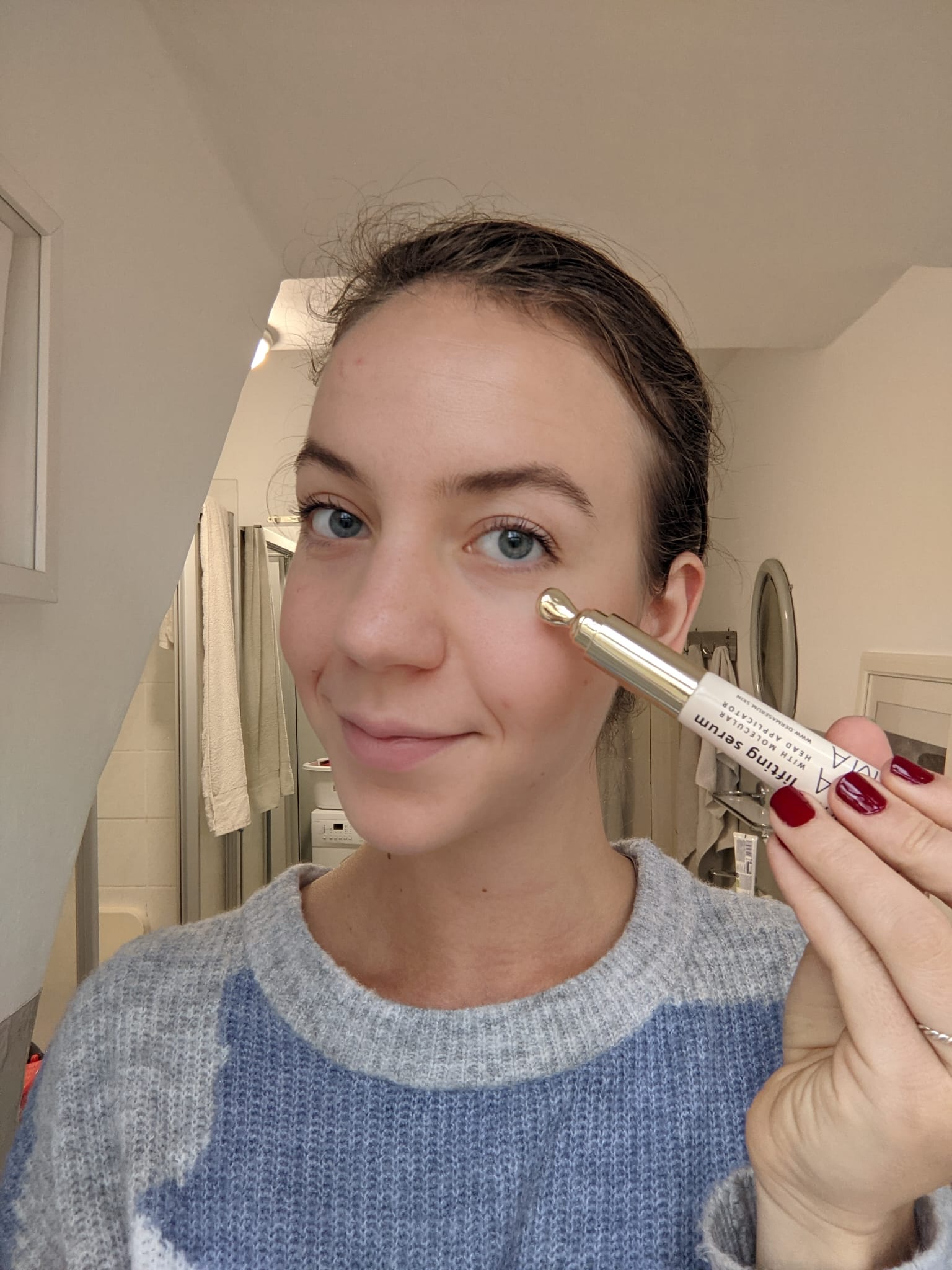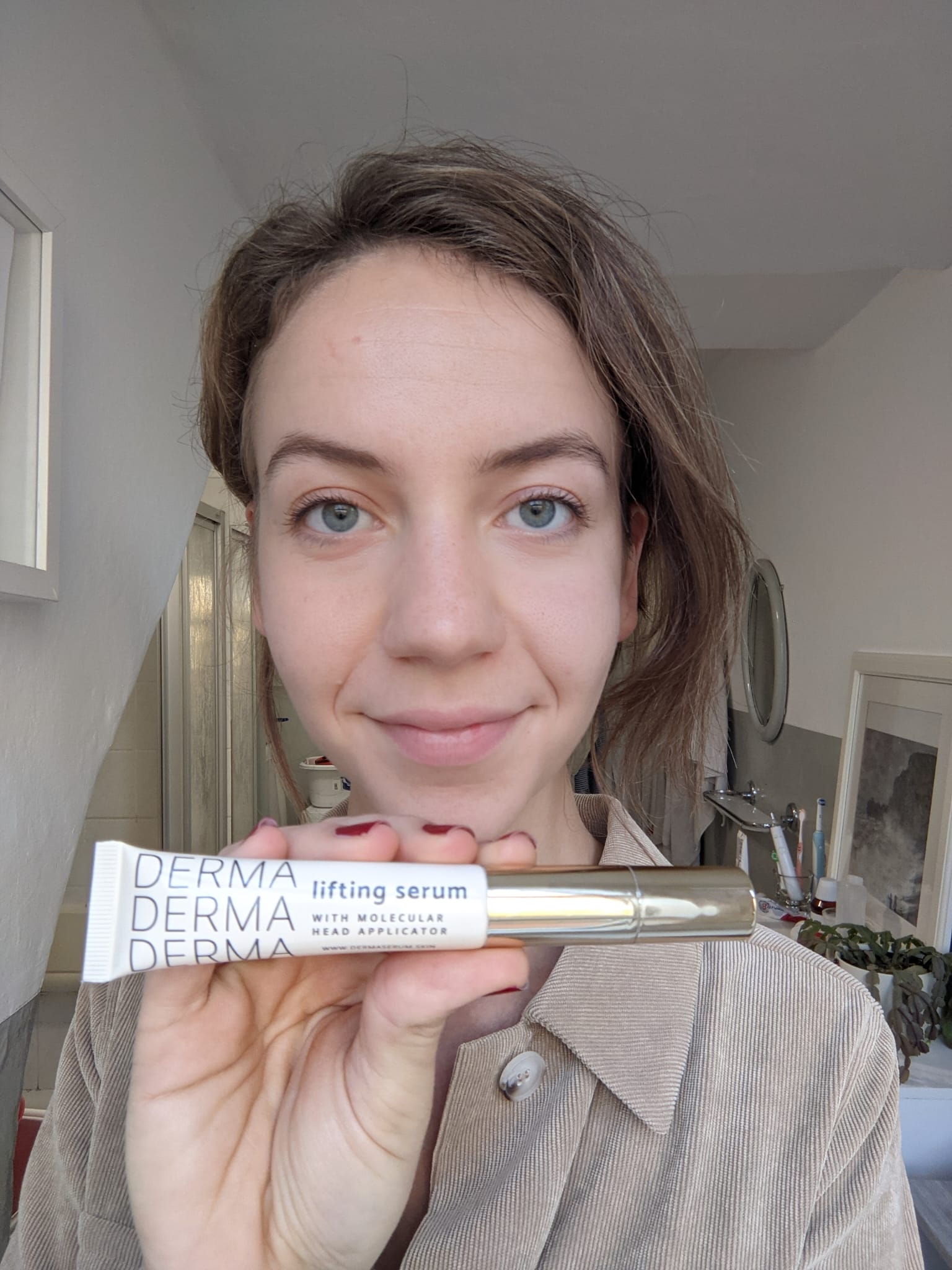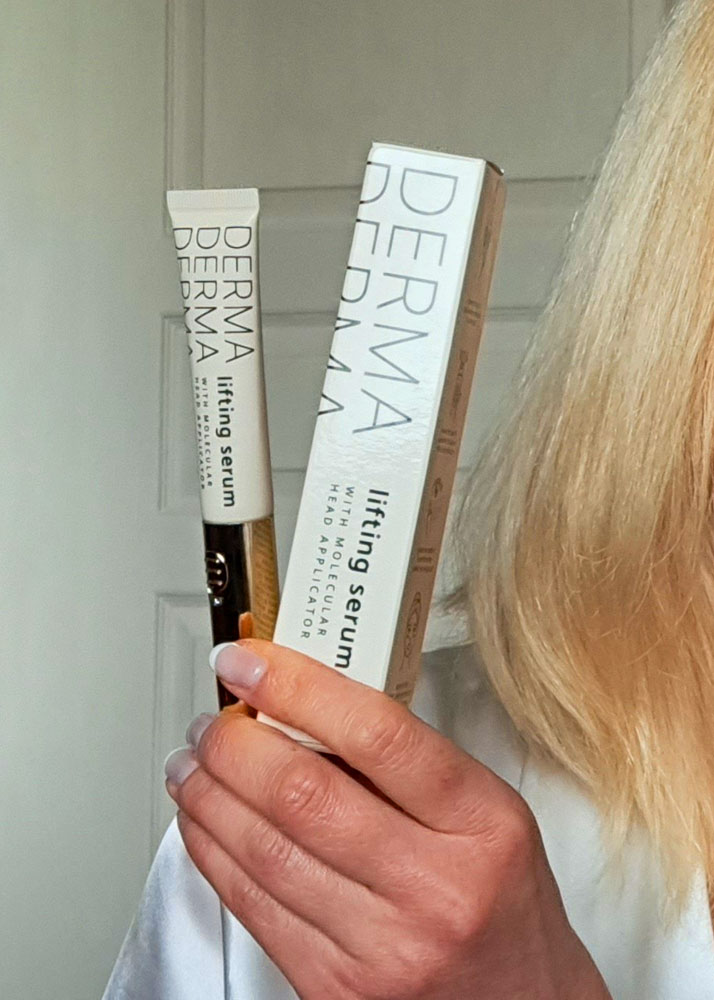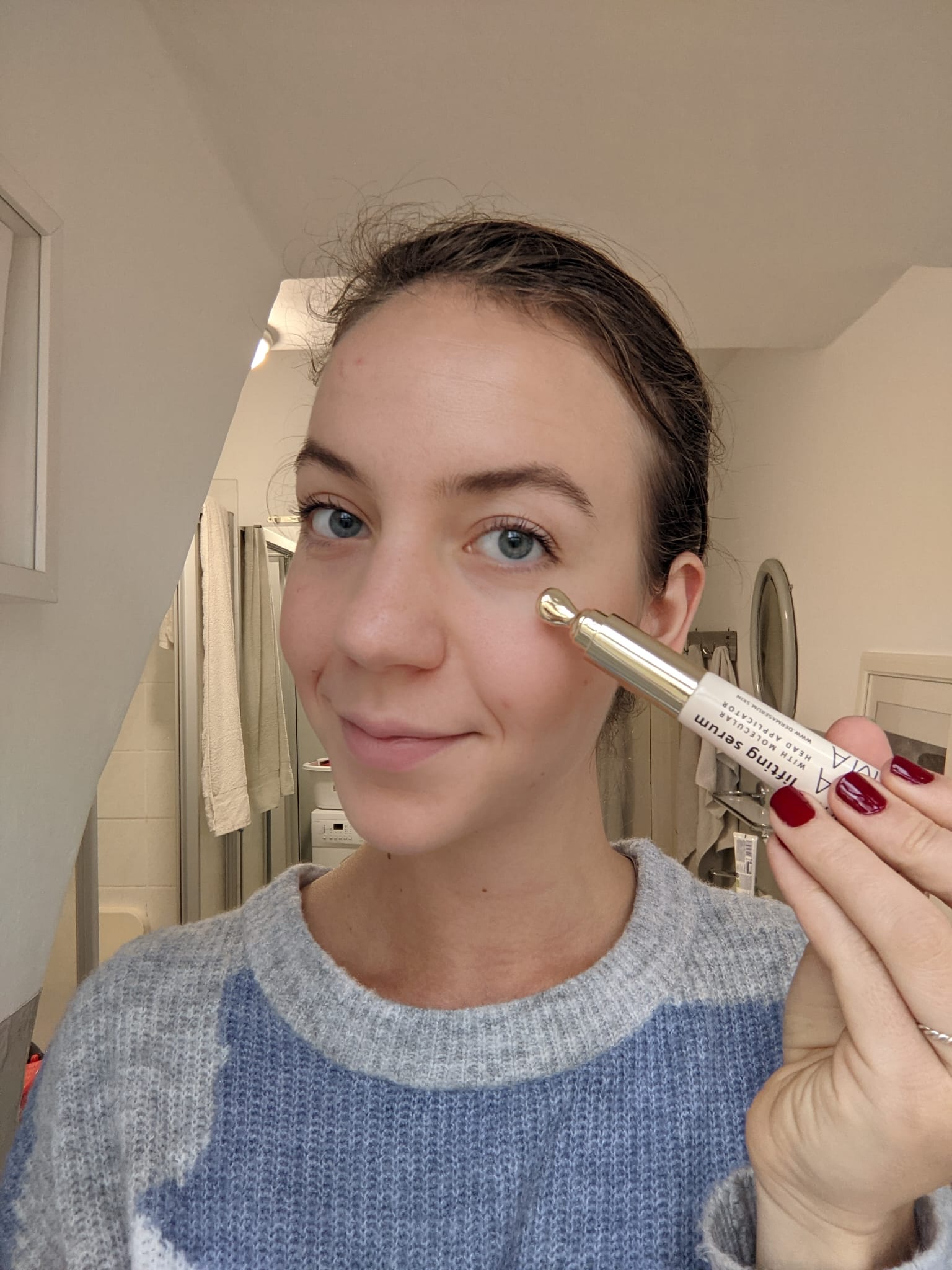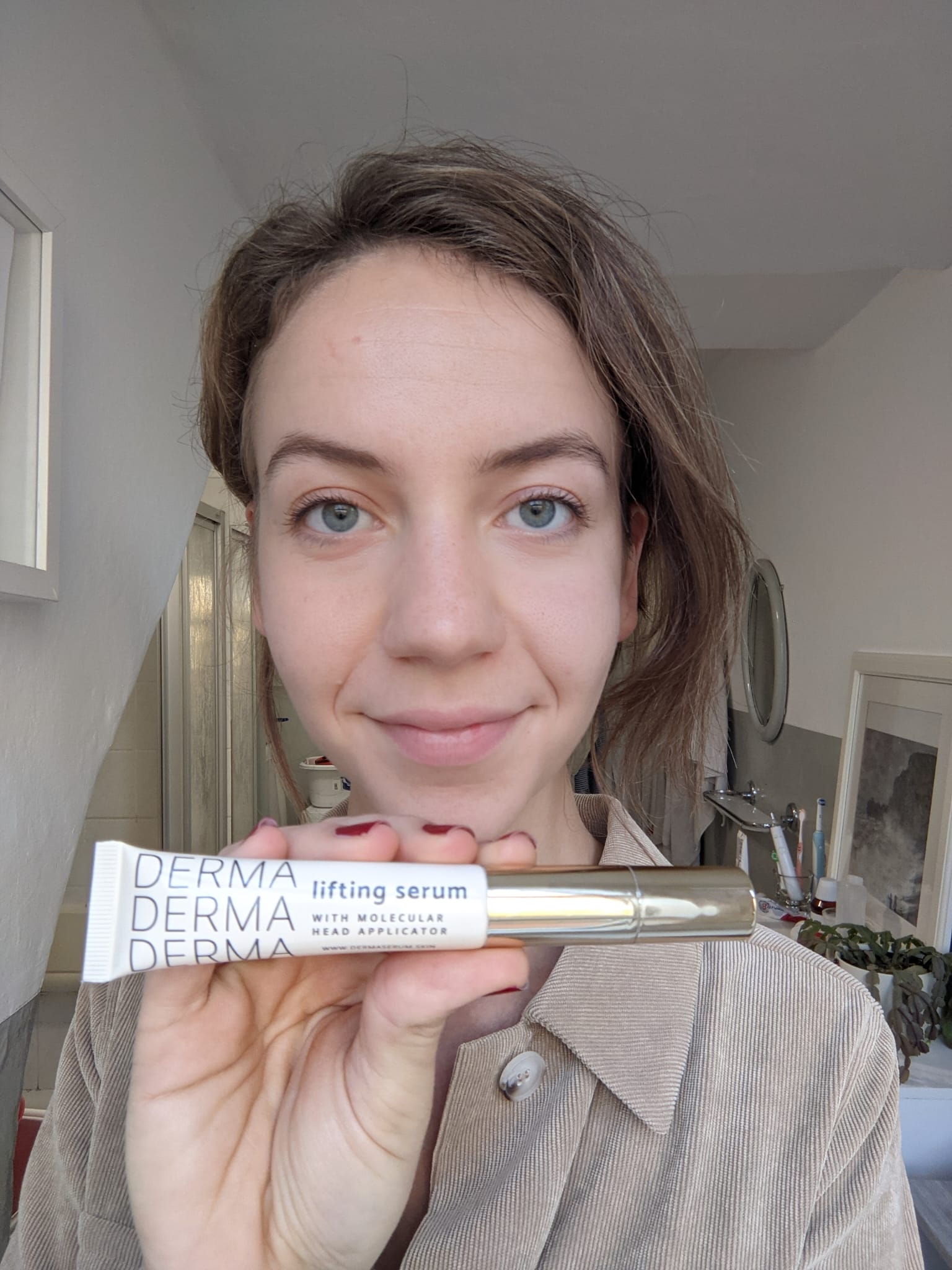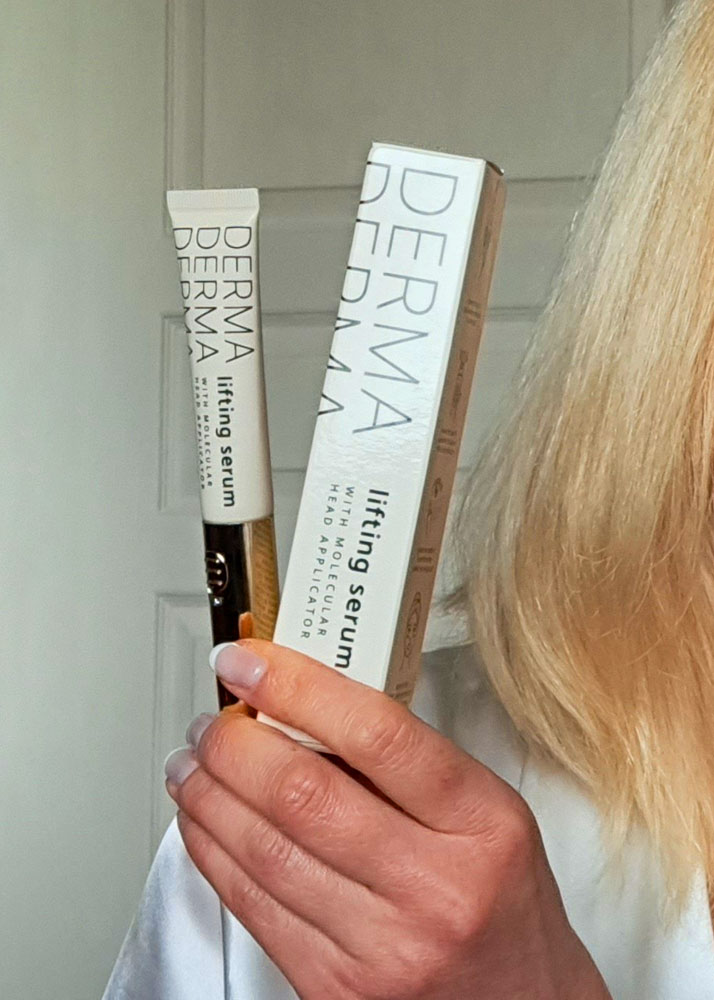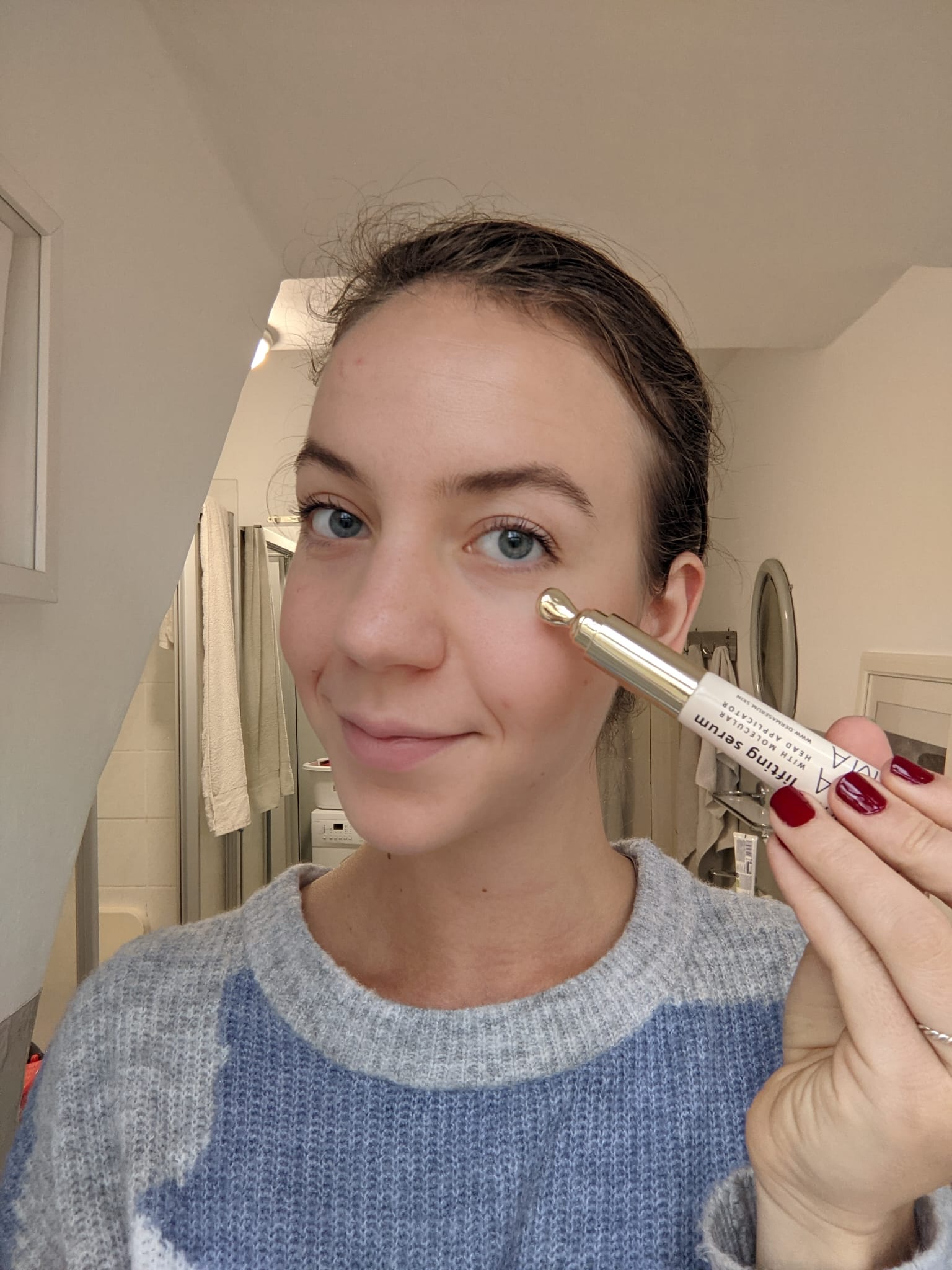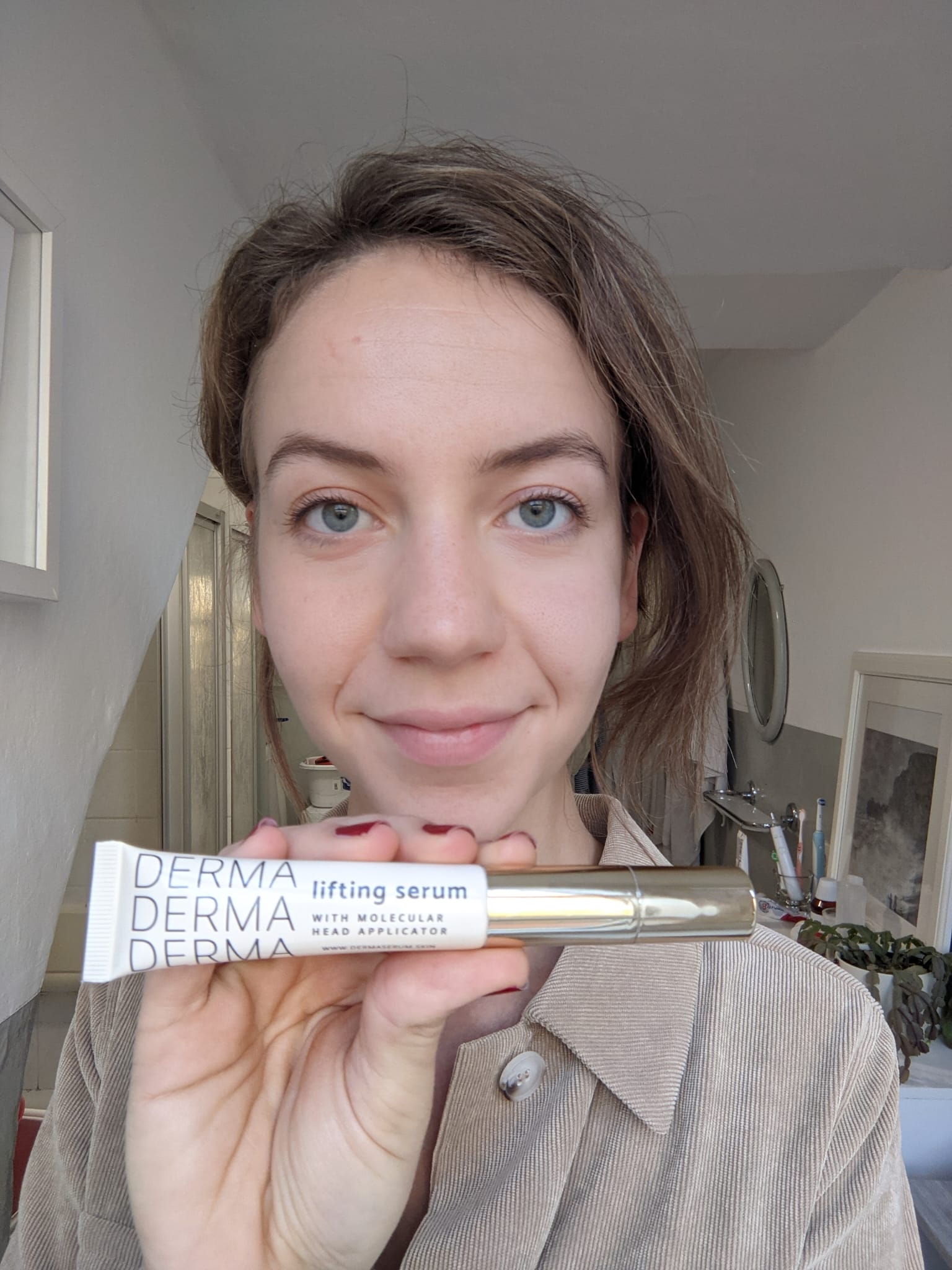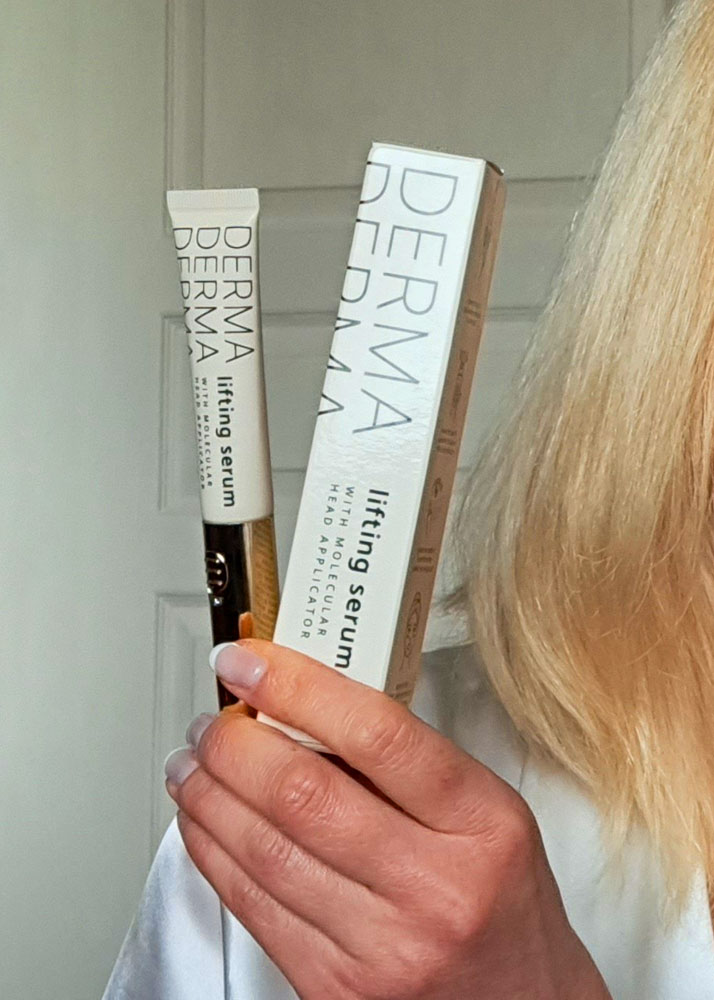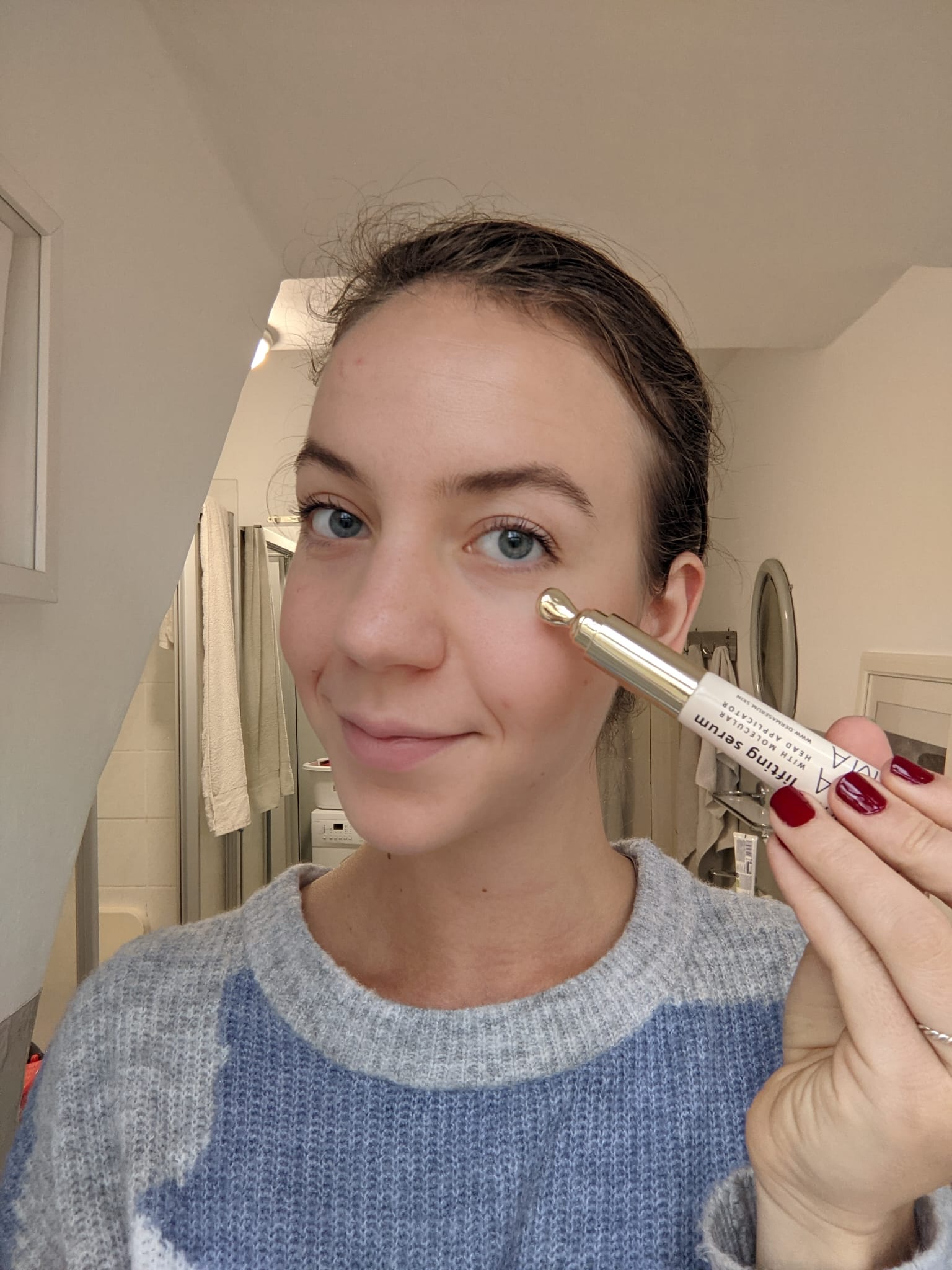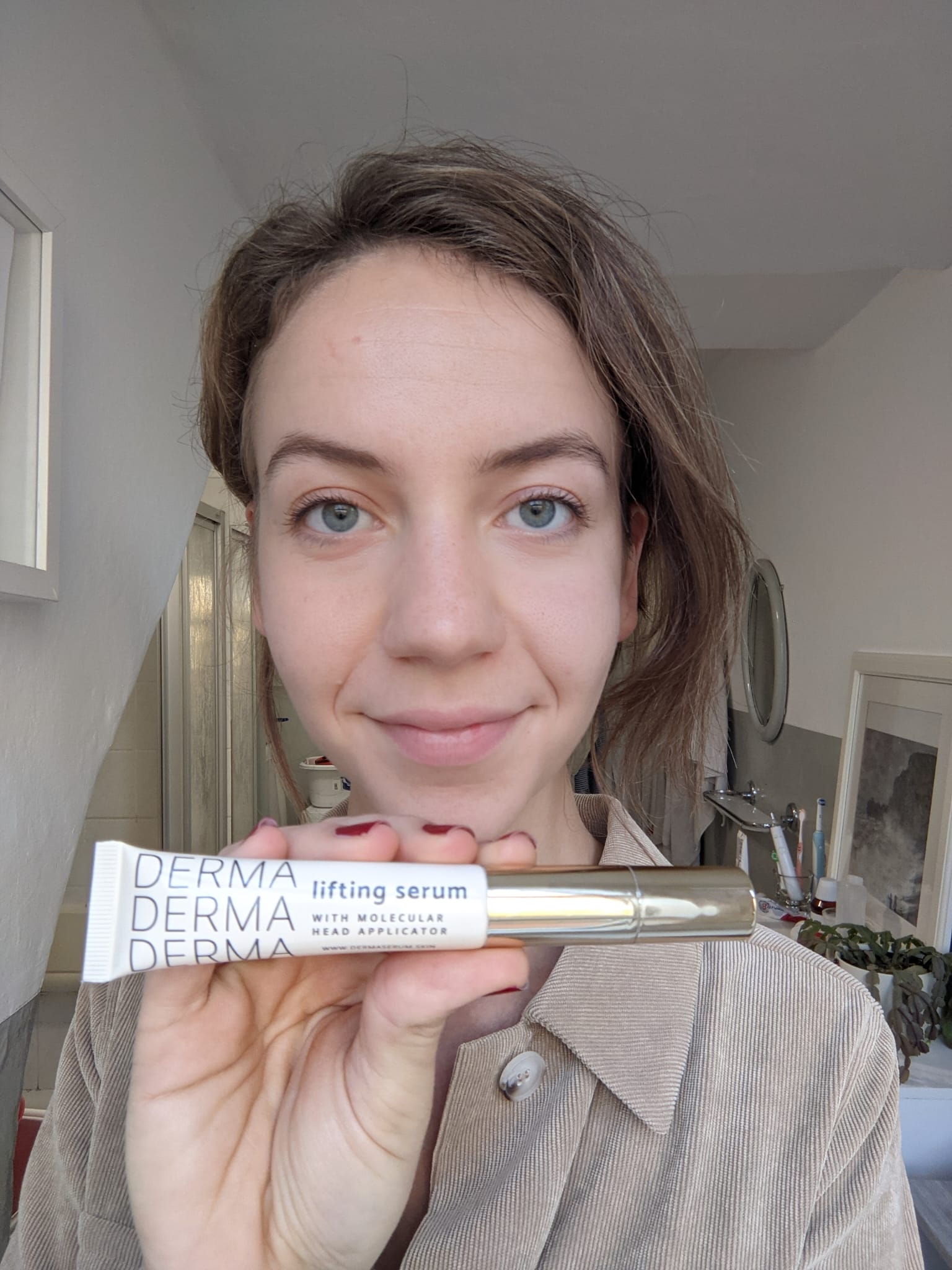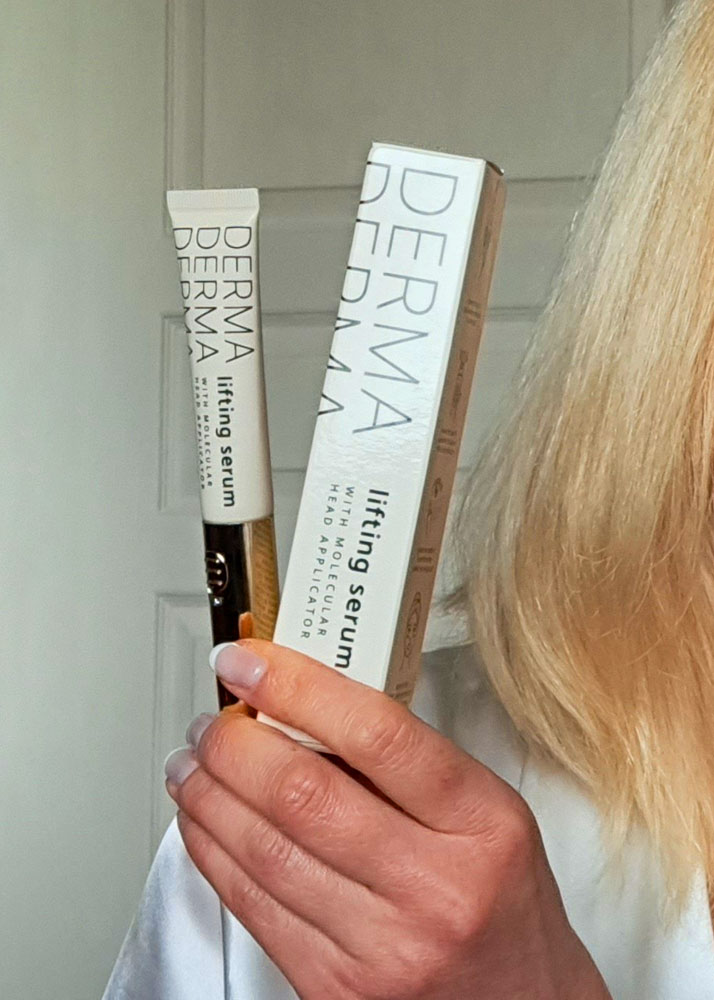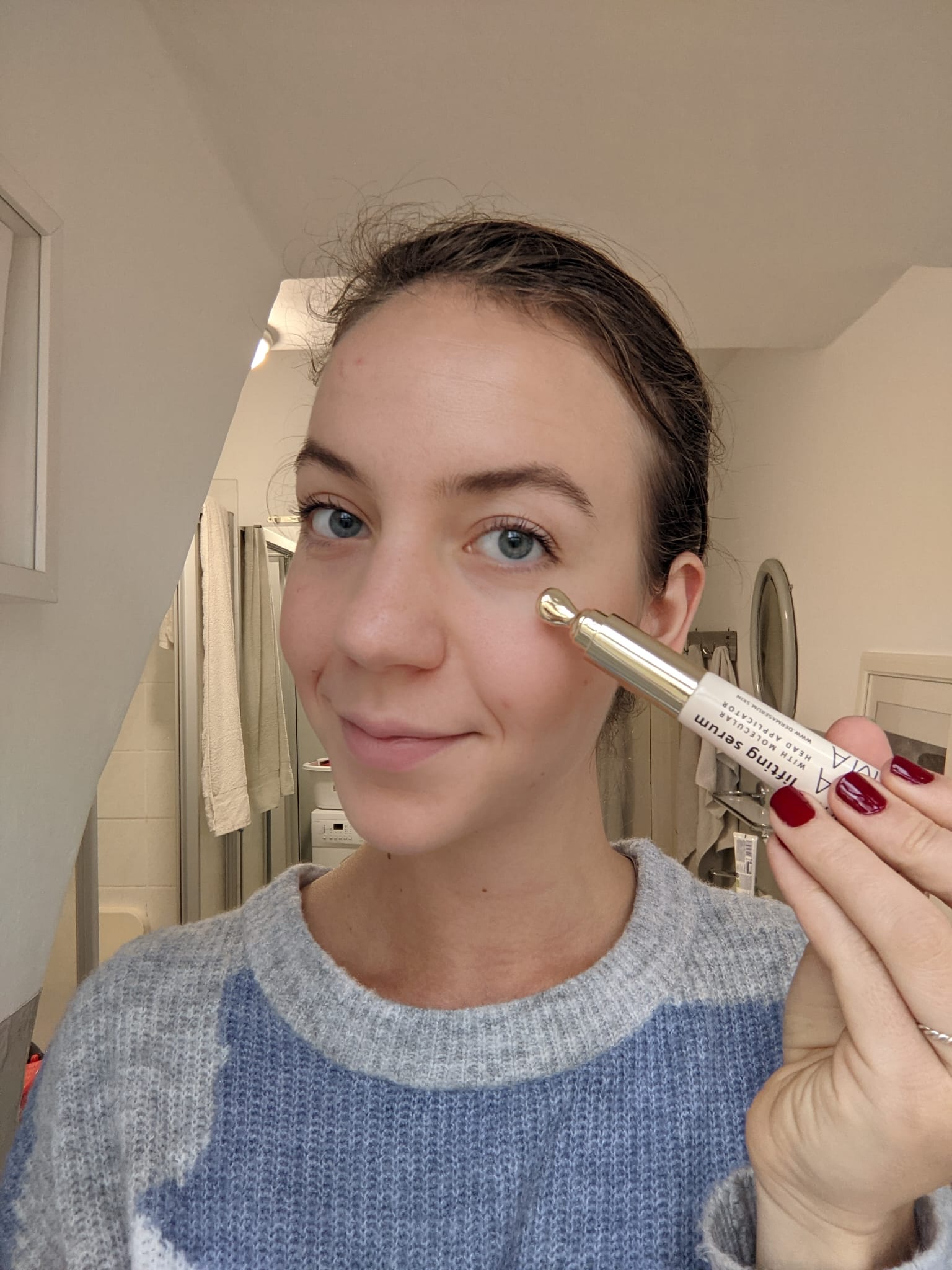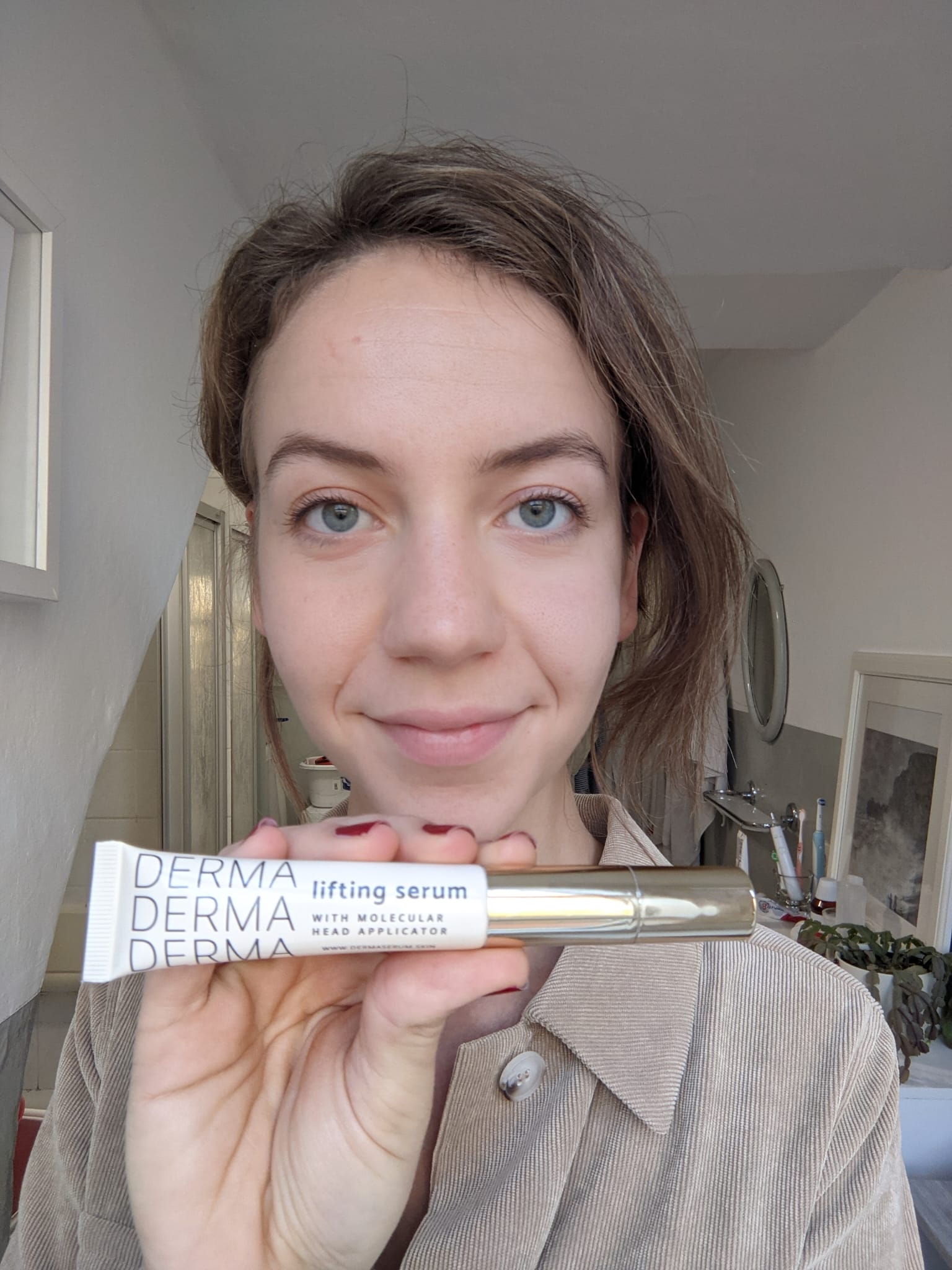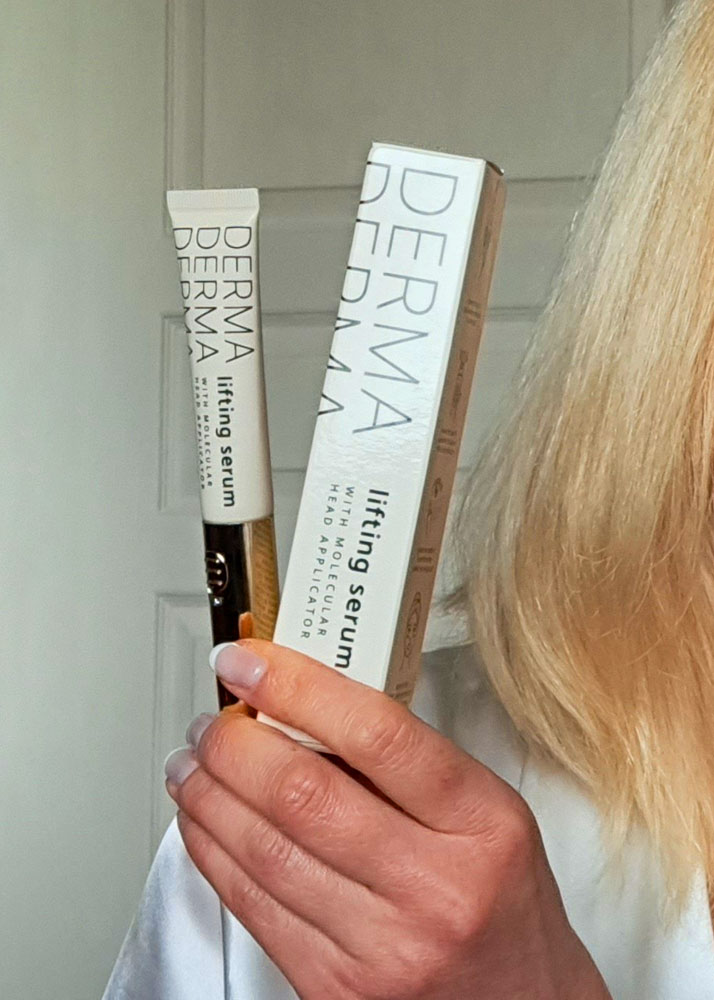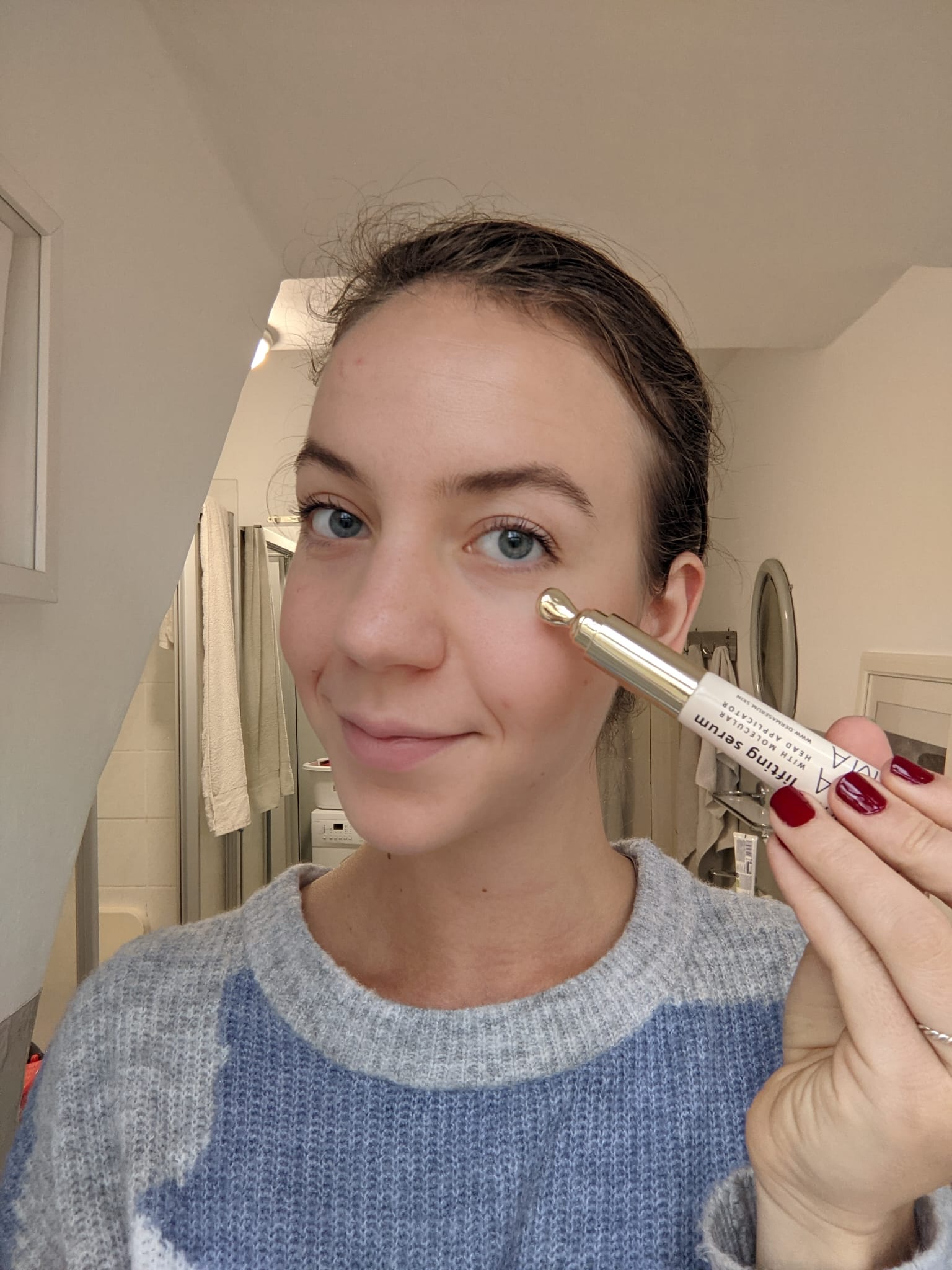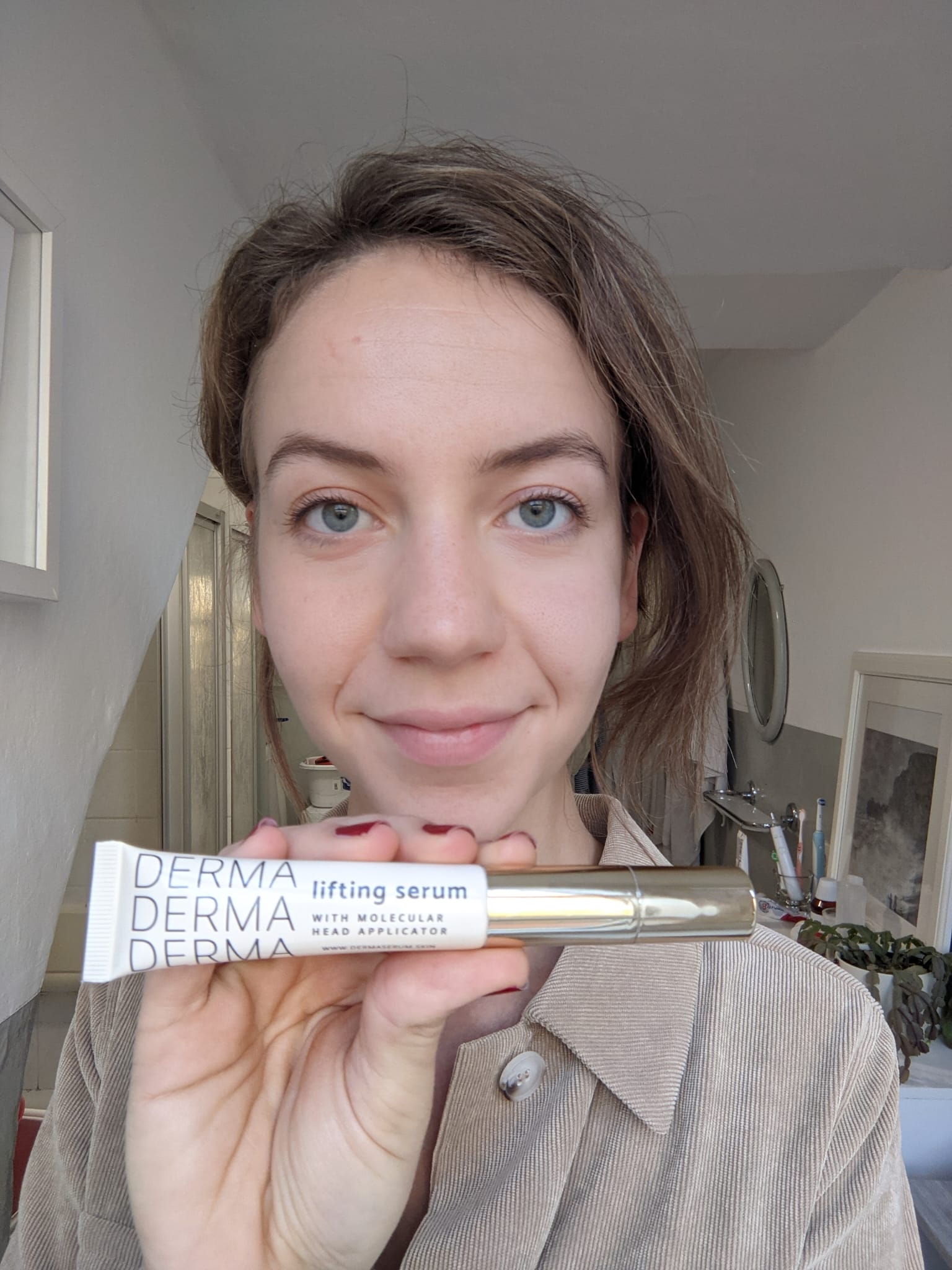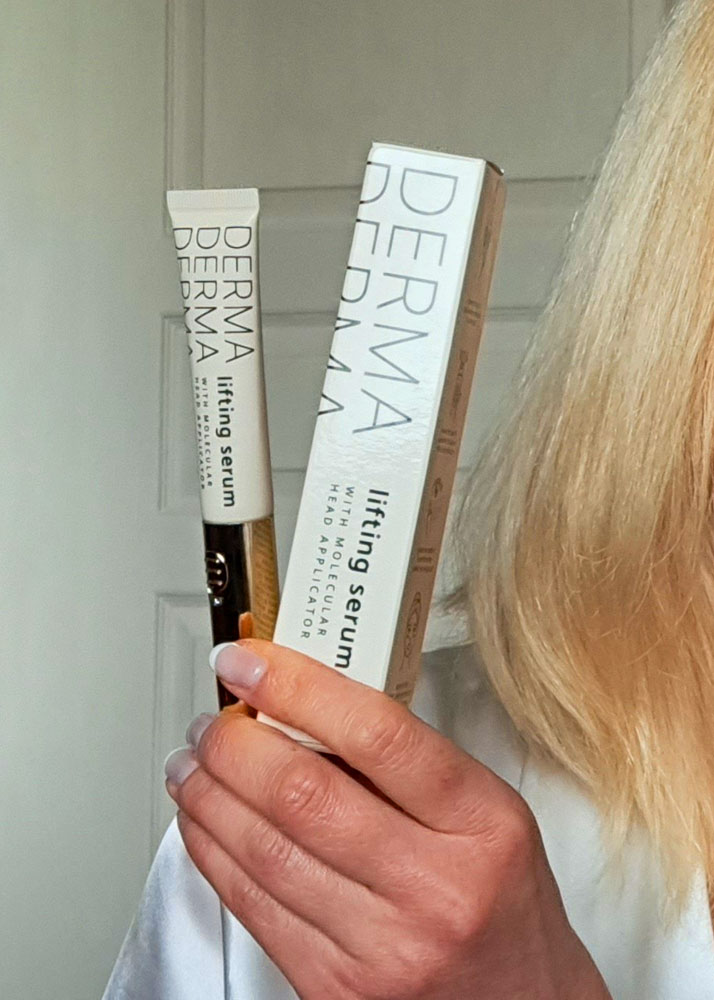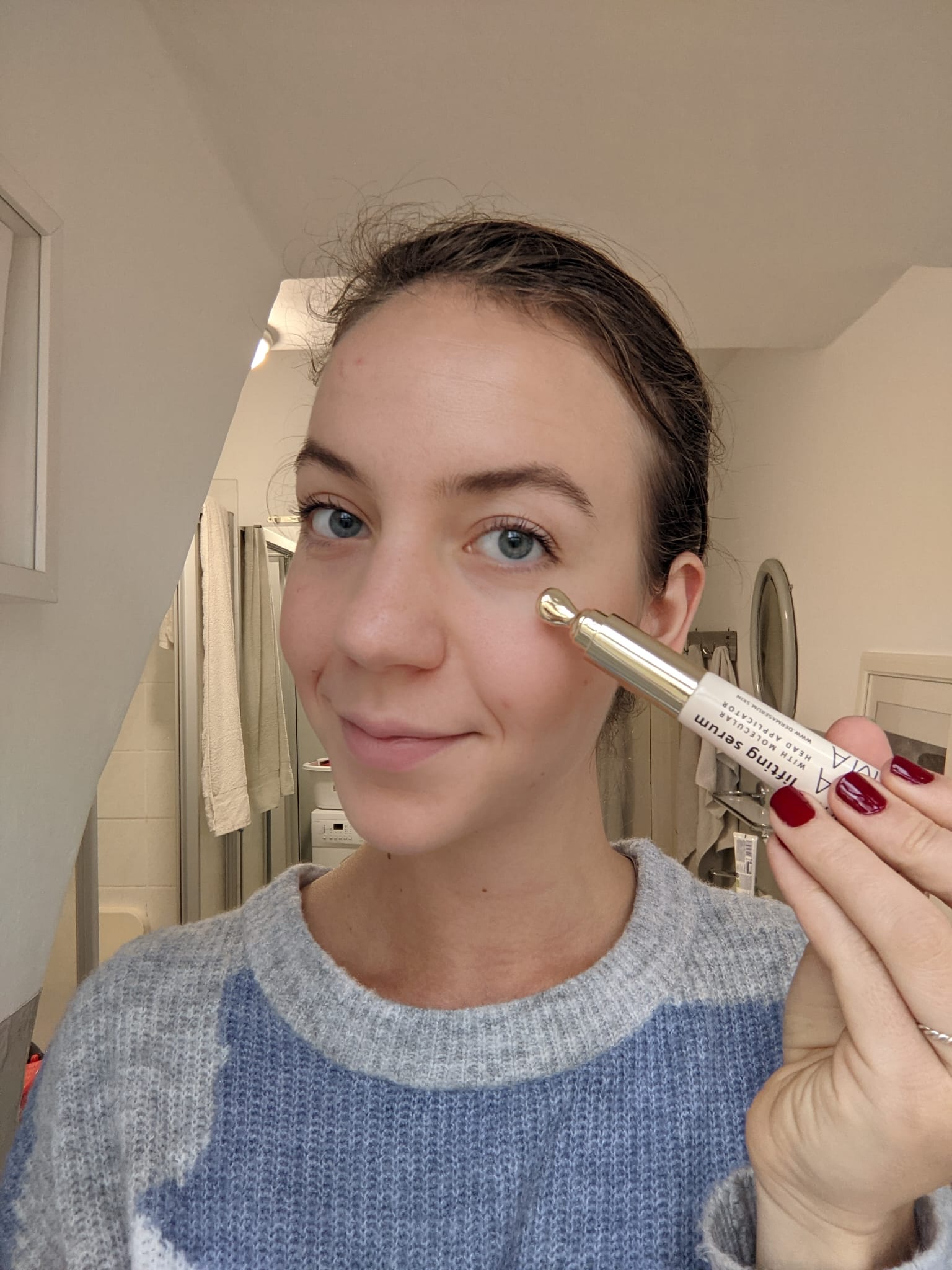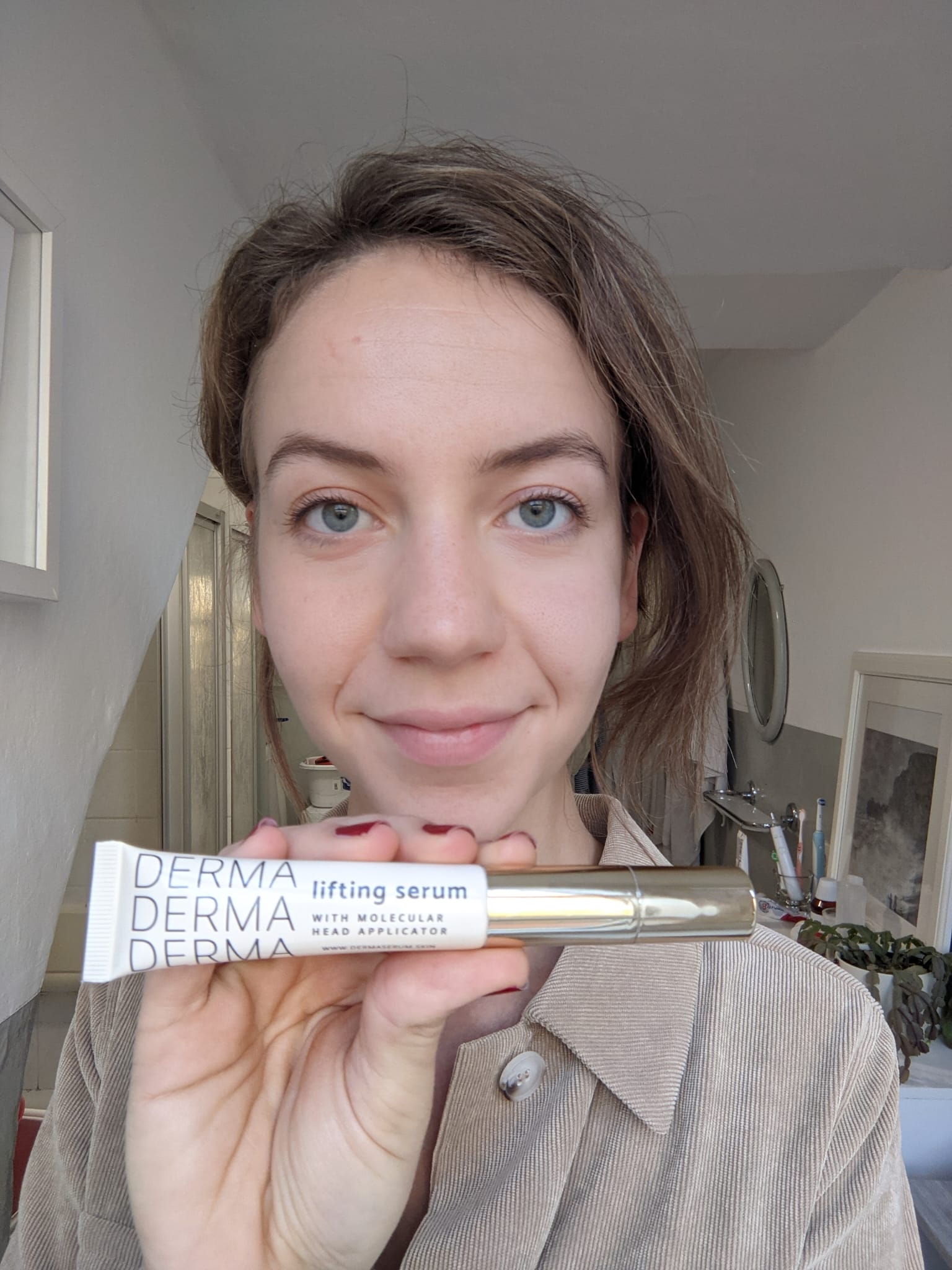 DERMA Pen
£74.90
Incl. VAT and shipping. Delivery time 3 - 5 business days.
Easy to use: apply DERMA Pen every morning and evening on your cleansed eye area
The application of DERMA Pen is safe and harmless. You can use DERMA permanently
AQUA, JOJOBA OIL, FRACTIONATED COCONUT OIL, SKVALAN, GRAPE SEED OIL, WATERMELON SEED OIL, VITAMIN E, VITAMIN C (LIPOPHILIC - ASCORBYL TETRAISOPALMITATE), COENZYME Q10, BOSWELLIA OIL (BOSWELLIA CARTERII), BERGAMOT OIL (CITRUS BERGAMIA) - WITHOUT BERGAPTEN, ET. BOURBON GERANIUM OIL (PELARGONIUM X ASPERUM)
When do I apply DERMA Pen?
Morning and evening after cleansing the face
How do I apply DERMA Serum?
1. Hold the pen down until a pea-sized amount of serum has come out
2. Spread the serum around the eye area
3. Start the vibration by moving the switch upwards
4. Glide the vibrating head from the inner corner of the eye outward. The gentle massage works the serum deep into the skin
5. Repeat the process on the other eye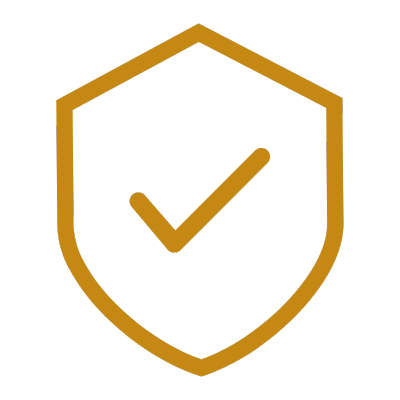 Simple & safe
Discover the advantages of DERMA Pen - without any risk.
Express delivery for all orders
24-hour German customer service
Secure payment (SSL encrypted)
100% natural & free from unwanted additives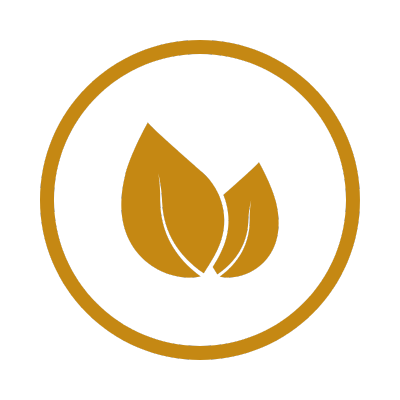 Skin friendly ingredients
DERMA Pen contains 100% vegan and animal-free ingredients, adapted to the specific needs of the skin. The formulation is free from questionable ingredients that can irritate or dry out the skin.
Moisturizing formula
DERMA is rich in valuable ingredients:
Boswellia Carterii
Coenzyme Q10
Vitamin C
Vitamin E
Jojoba oil
Vitamin E
Squalane
Grape seed oil