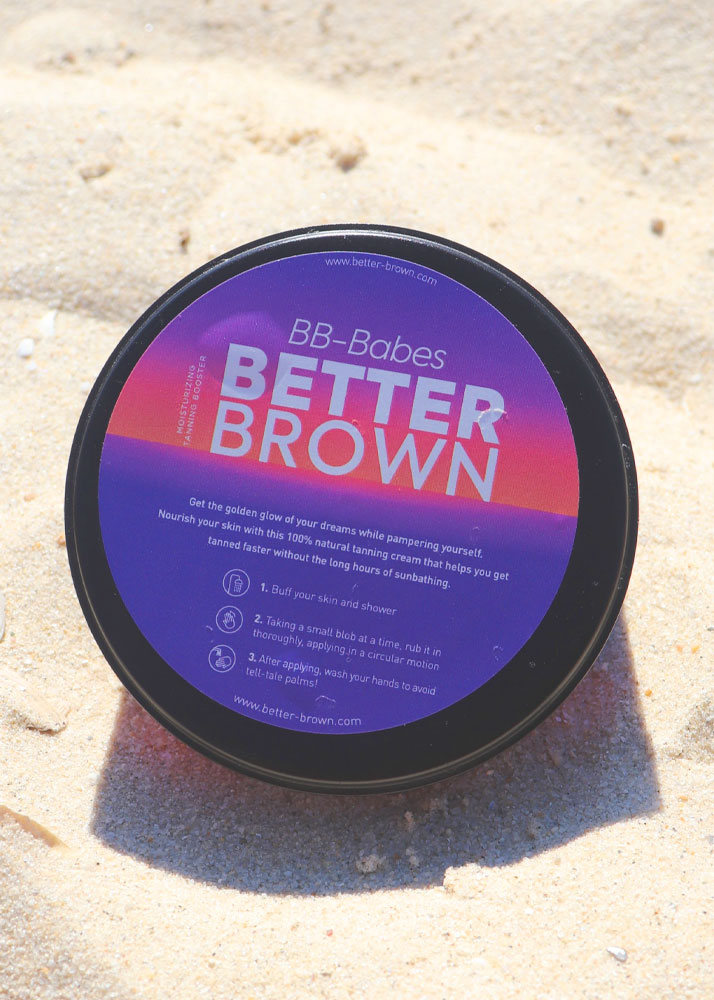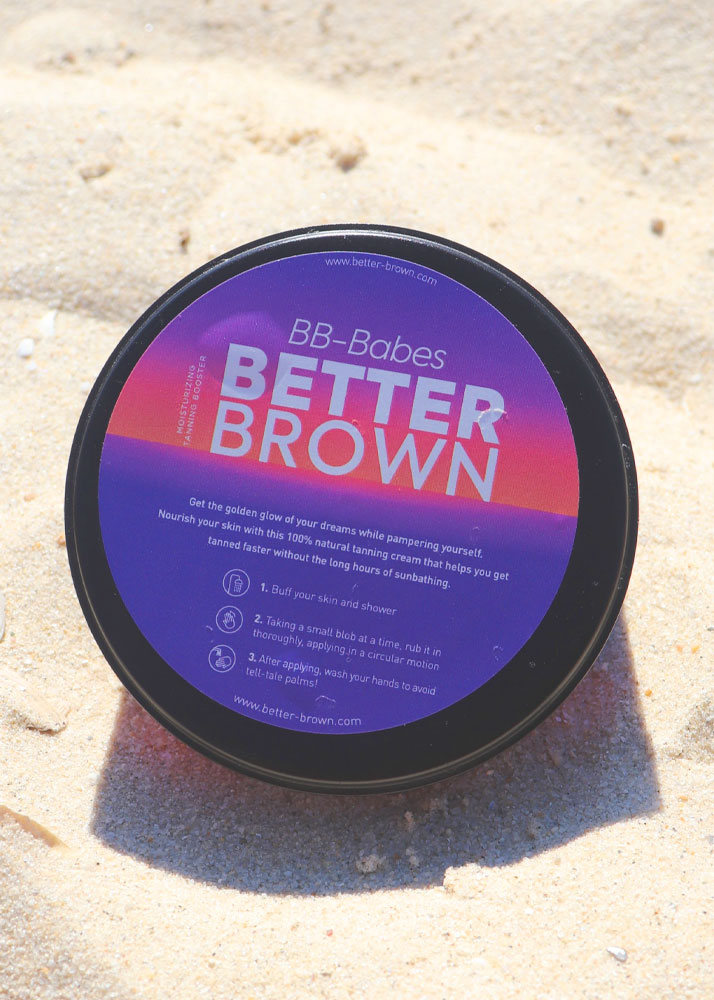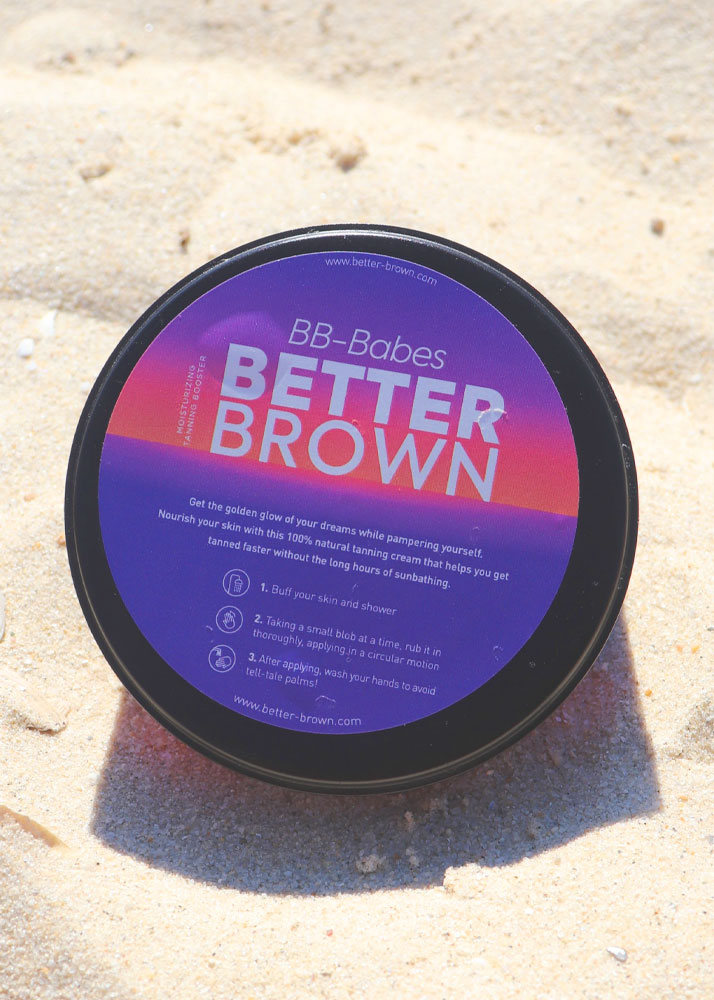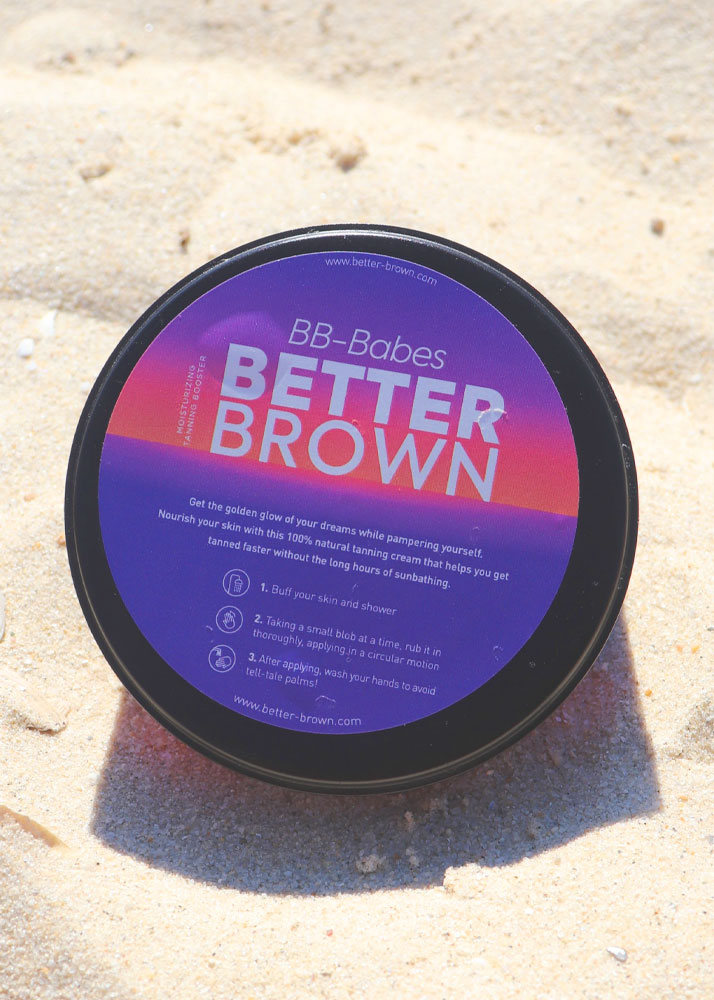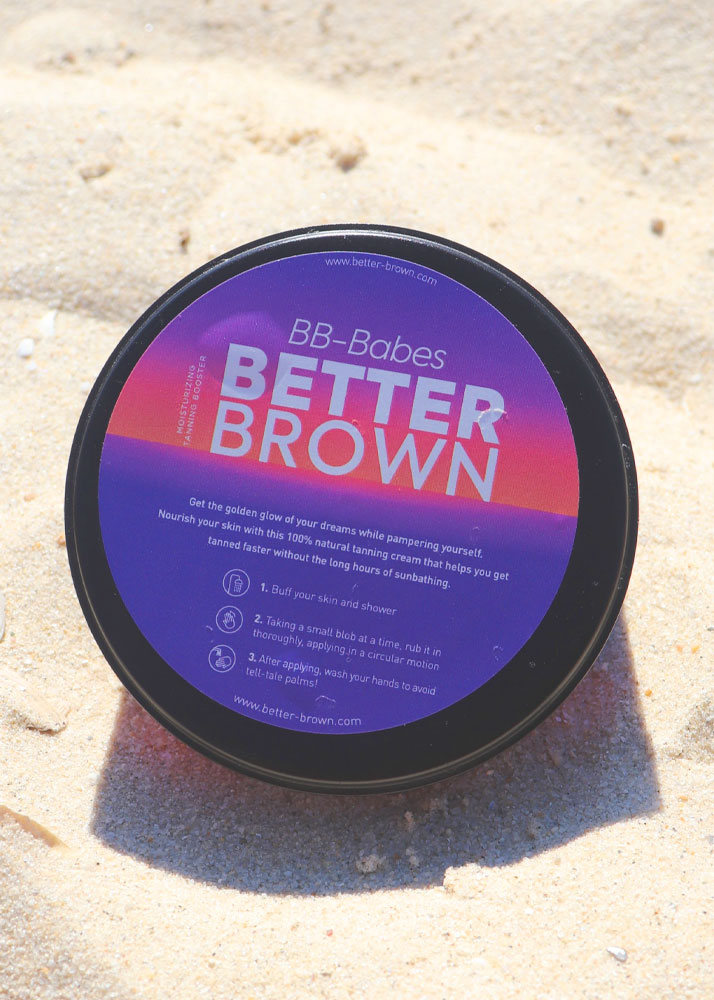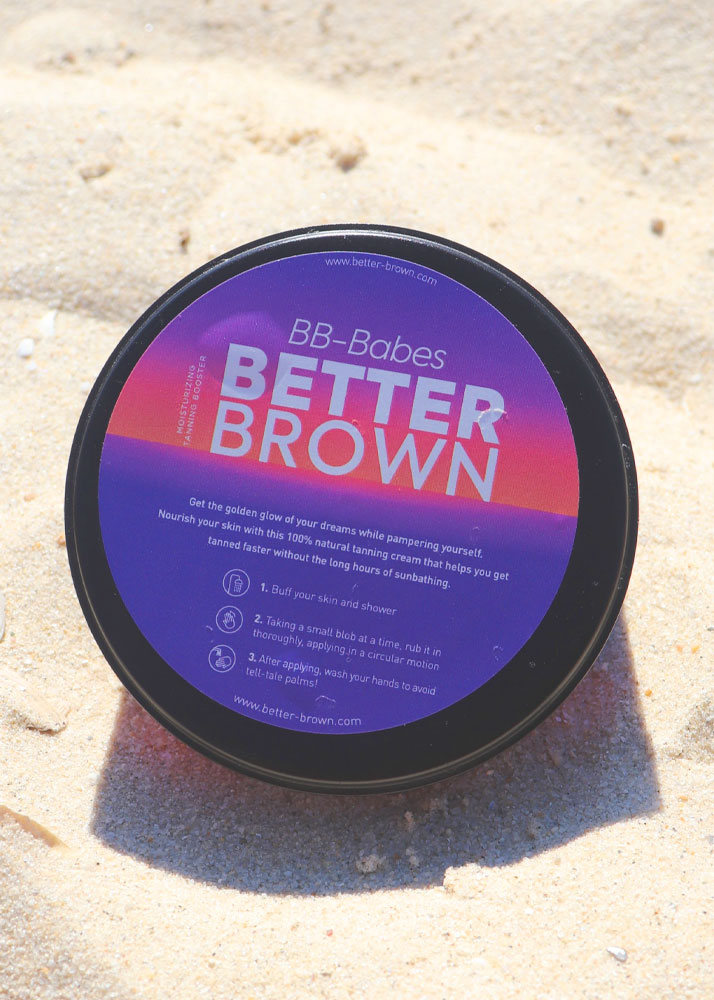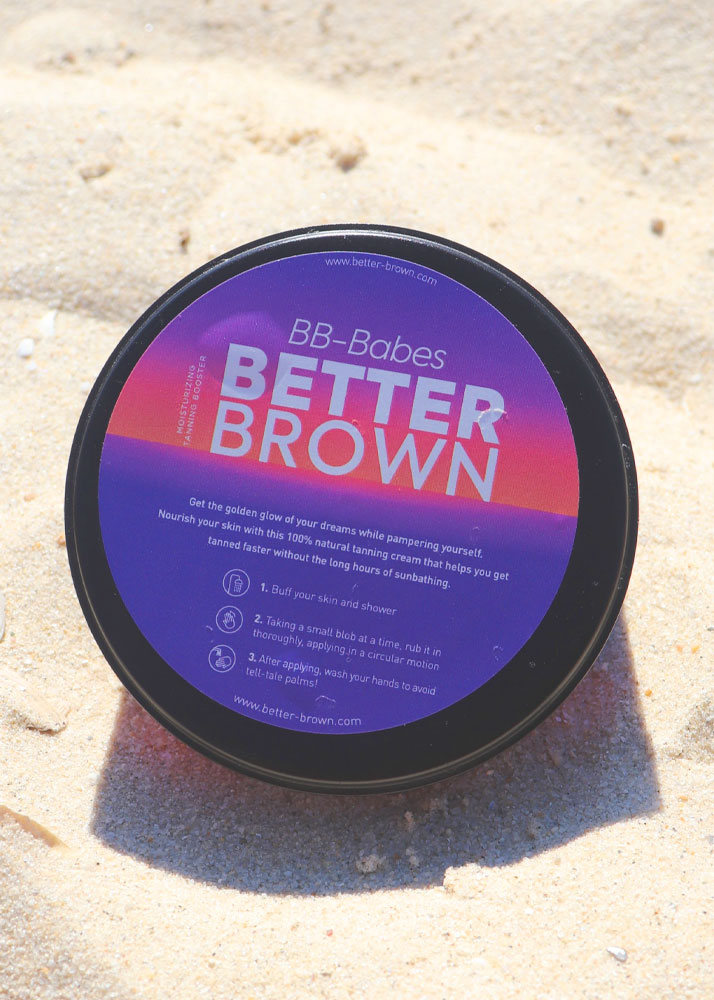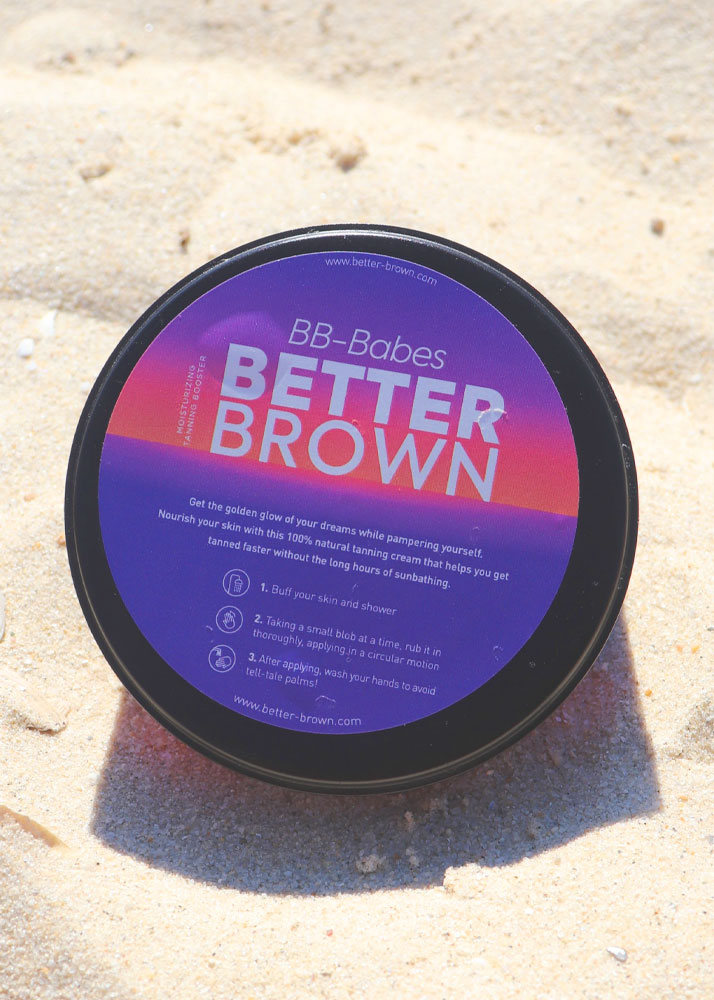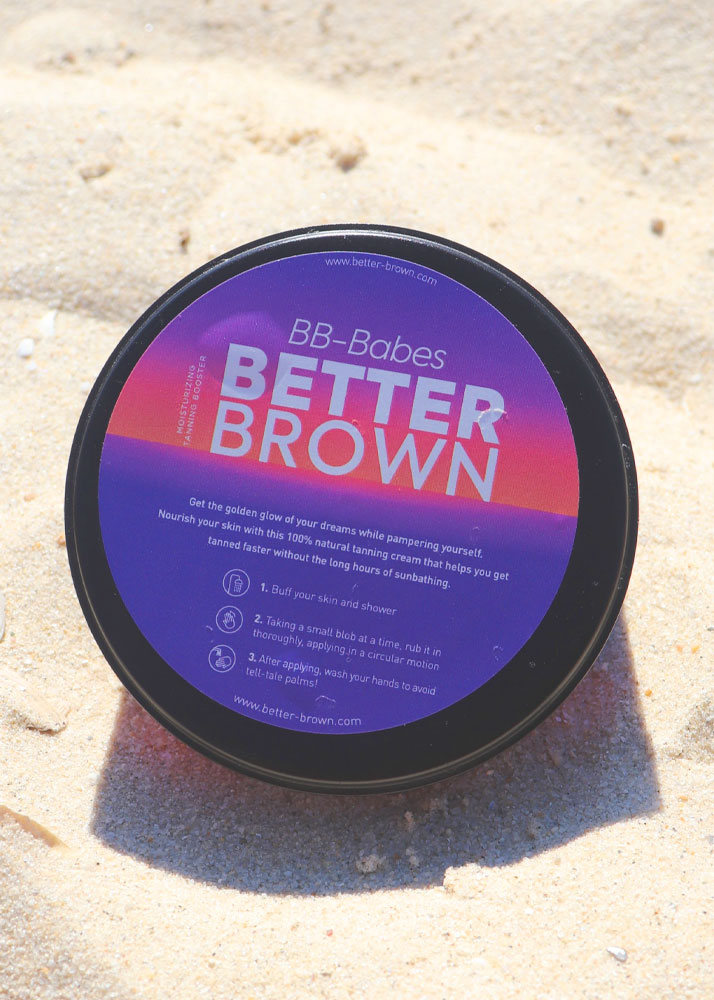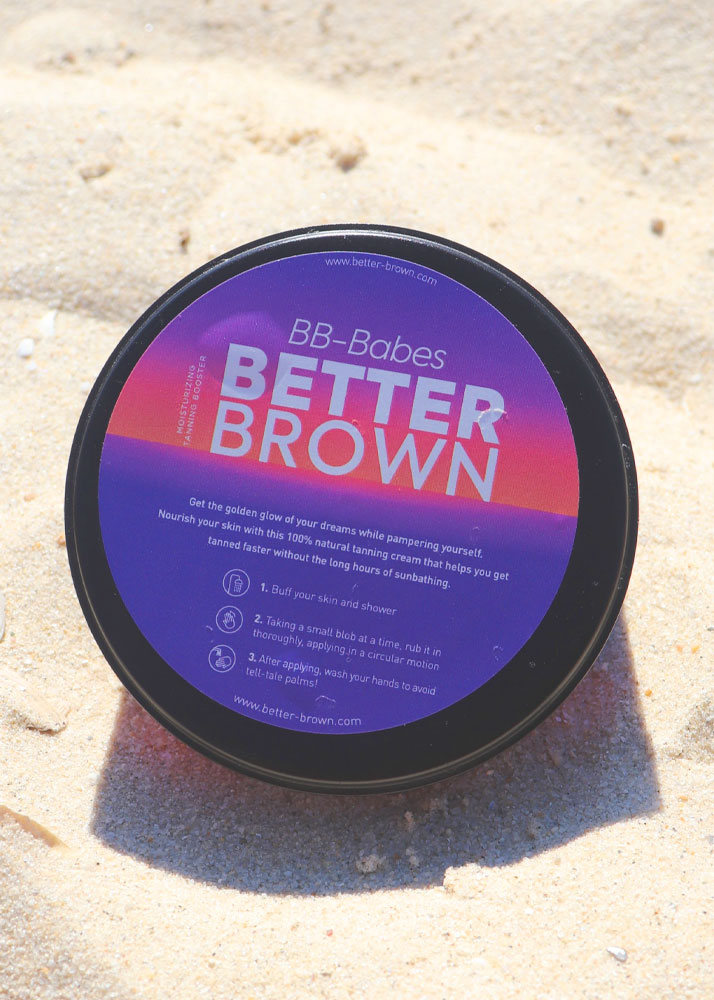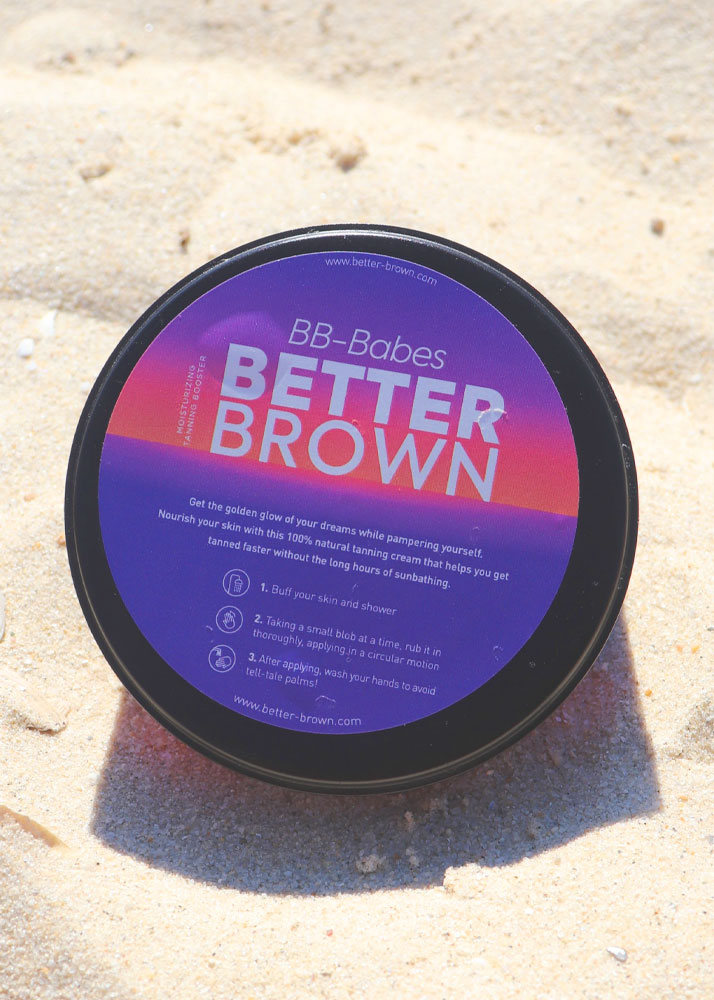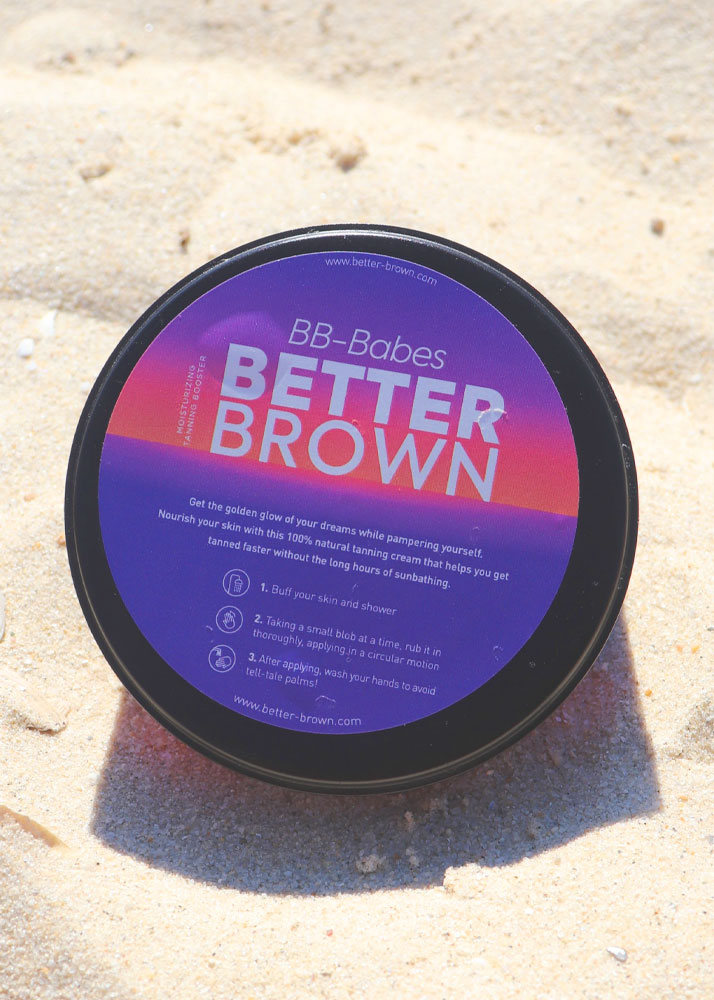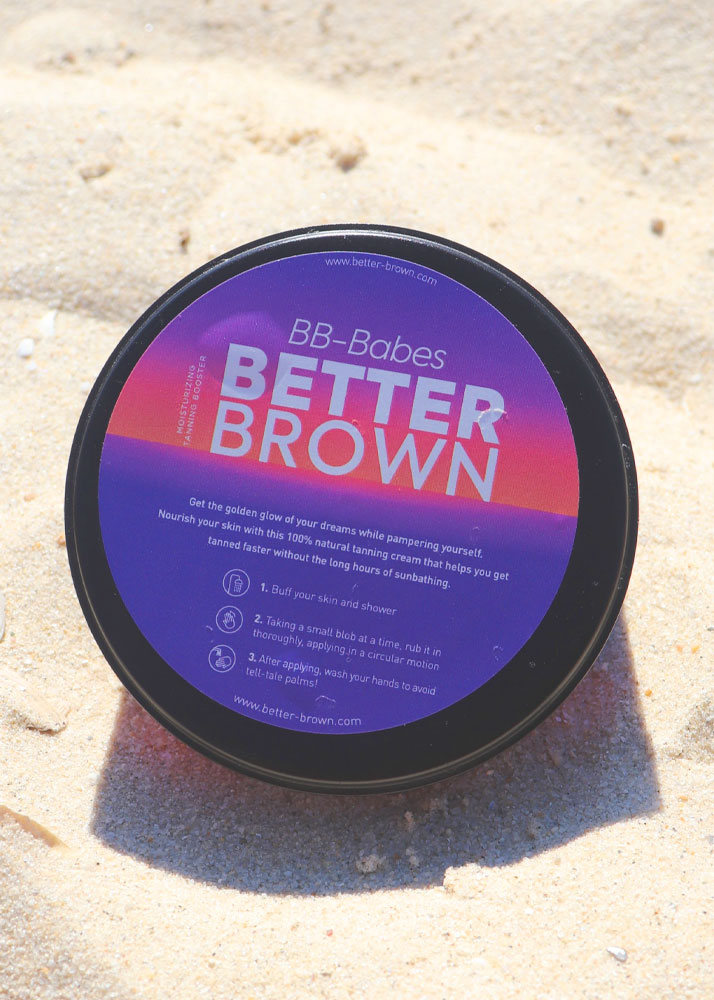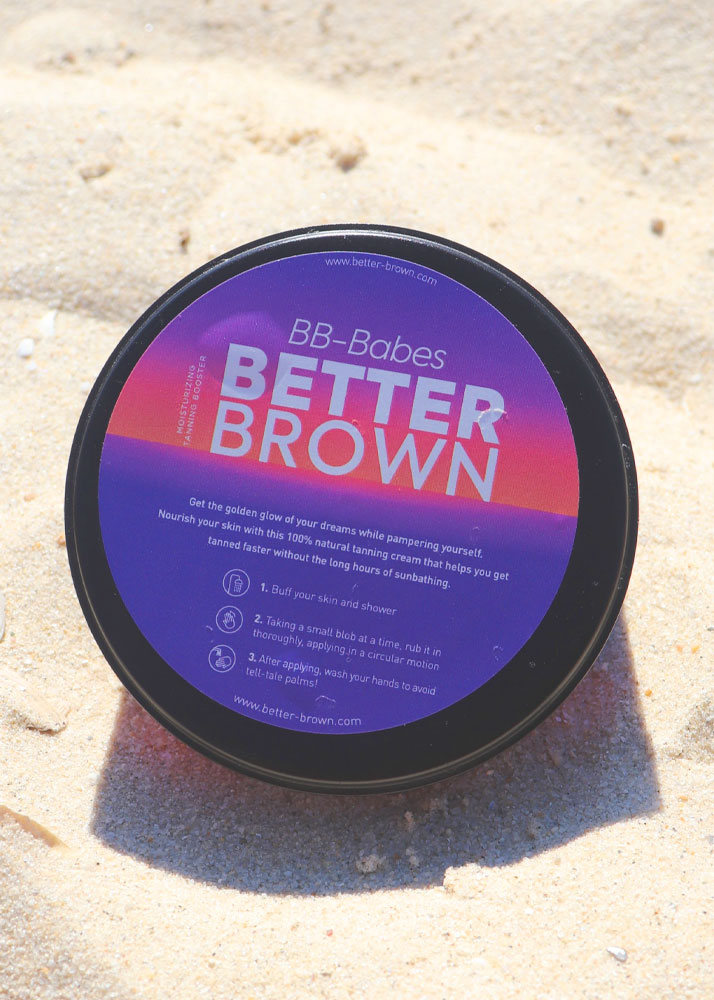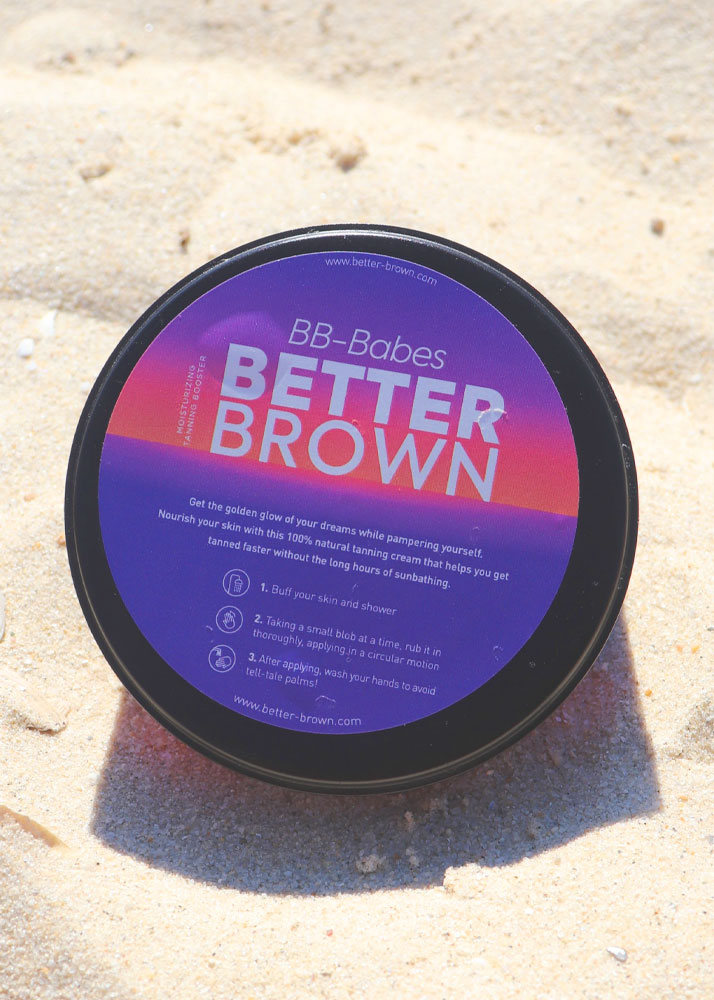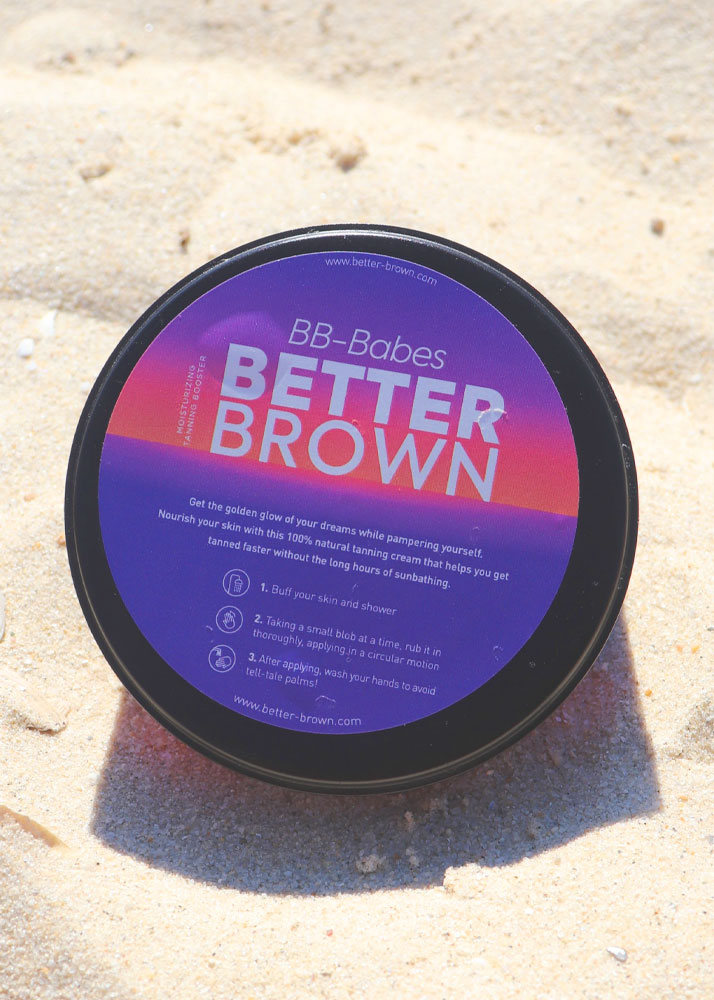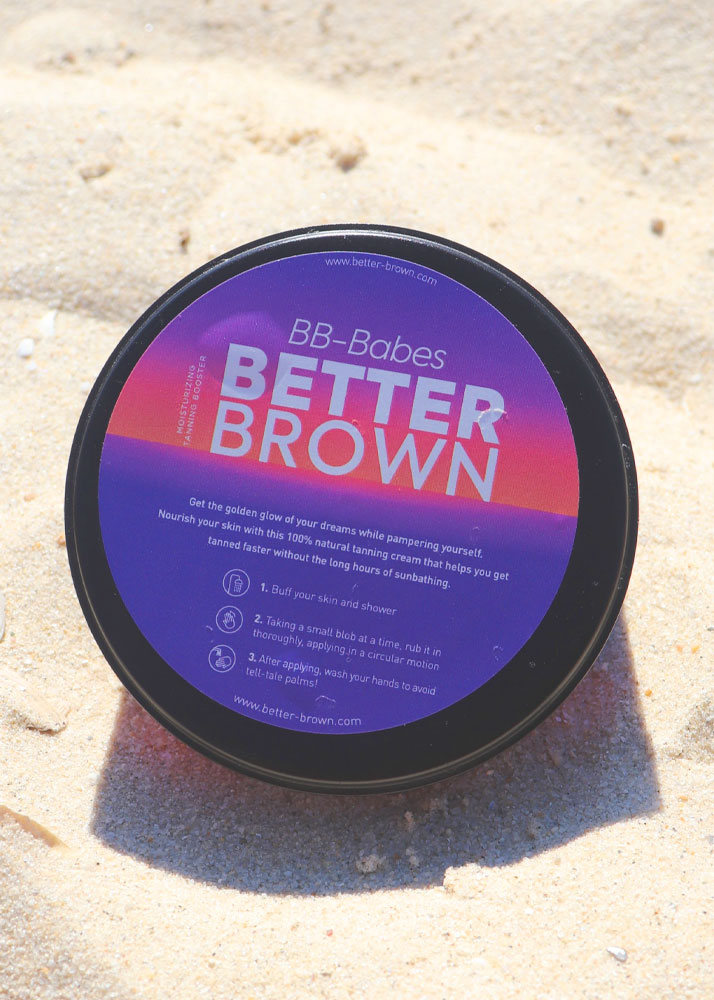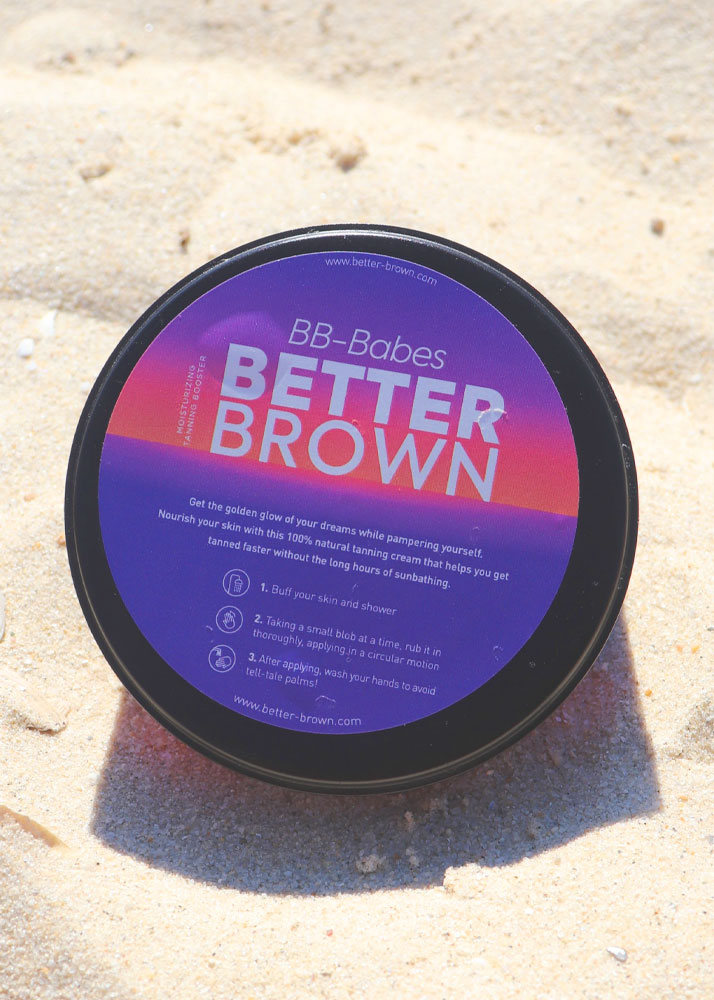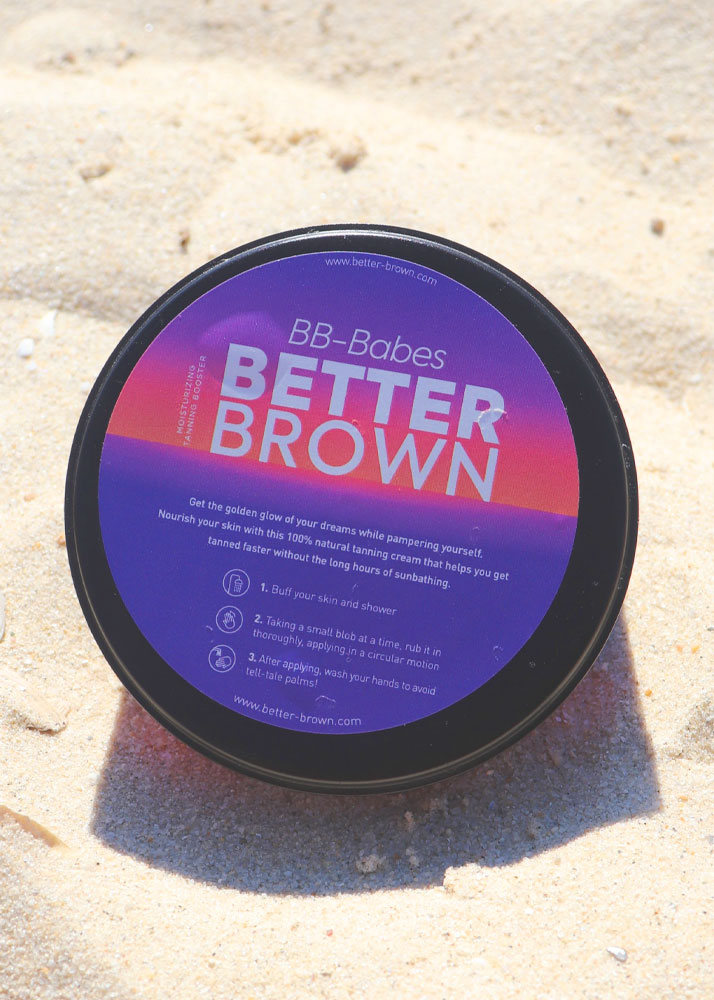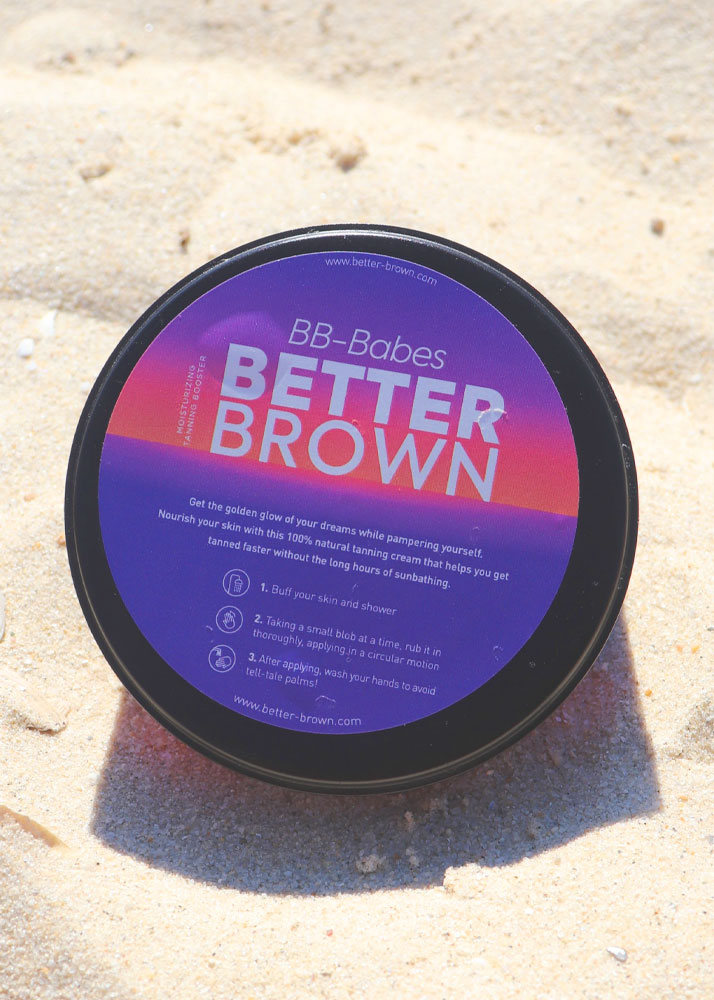 Better Brown
£34.90
Incl. VAT and shipping. Delivery time 3 - 5 business days.
Easy to use: apply Better Brown before sunbathing.
The application of Better Brown is safe and harmless.
Better Brown should always be applied in combination with a sunscreen
PATROLATUM,
THEOBROMA CACAO (COCOA) SEED BUTTER,
JUGLANS REGIA (WALNUT
)
SEED OIL
,
OLEA EUROPAEA (OLIVE) FRUIT
OIL,
HELIANTHUS ANNUUS (SUNFLOWER) SEED OIL,
PRUNUSARMENIACA
(APRICOT) KERNEL OIL,
PERFUME,
DAUCUS CAROTA SATIVA (CARROT) ROOT EXTRACT
,
ROSMARINUS OFFICINALIS (ROSEMARY) LEAF EXTRACT, CITRAL
,
LIMONENE,
LINALOOL
How do I prepare my skin for Better Brown?
First, the skin should be exfoliated with a body scrub. This removes all dead skin cells on the body and creates a perfectly smooth surface for the application phase.
When and how do I apply Better Brown?
Better Brown should be applied to the skin before sun exposure.

To apply, take a small blob at a time and make sure it is applied thoroughly and evenly to the skin. Rub the cream onto the skin in a circular motion until it is properly absorbed into the skin. Then apply sunscreen to the skin.
Simple & safe
Discover the advantages of Better Brown - without any risk.
Express delivery for all orders
24-hour German customer service
Secure payment (SSL encrypted)
100% natural & free from unwanted additives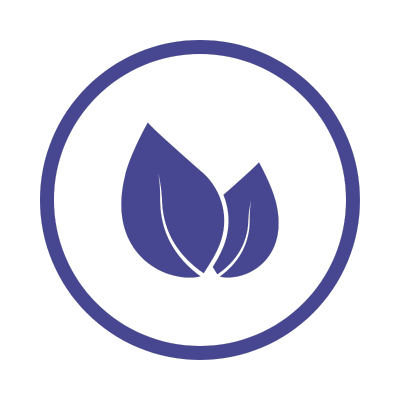 Skin friendly ingredients
Better Brown is adapted to the specific needs of the skin. The formulation is free from questionable ingredients that can irritate or dry the skin.
Moisturizing formula
Better Brown is rich in skin nourishing ingredients:
Patrolatum
Theobroma cacao (cocoa) seed butter
Juglans regia (walnut) seed oil
Olea europaea (olive) fruit oil
Prunus
Armeniaca (apricot) kernel oil
Daucus carota sativa (carrot) root extract